THE BASIC FEATURES OF DIGITAL GOLD PLATFORM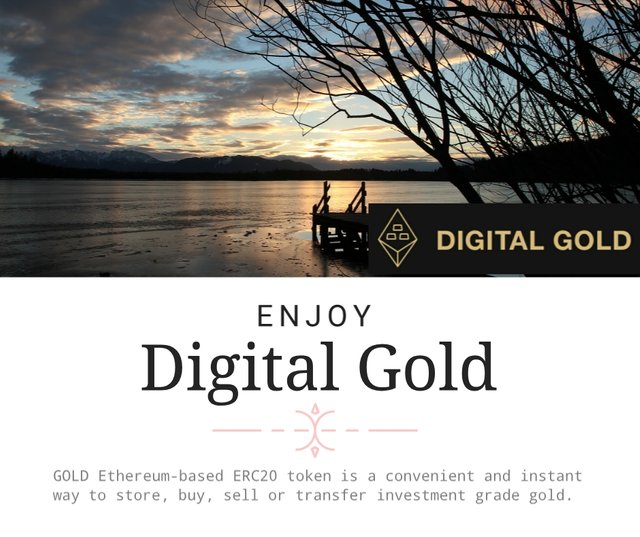 In this article, I will be revealing the essential features of the new DigitalGold platform and how useful it tokens are.
The features are very necessary for the proper use of the DigitalGold token and for it to have great impact in the digital community.
All the users have to purchase the token to get started and have access to the modified operations and services.
Firstly, it presents the users with a medium to acquire tokens and make use of them with a low cost fee on the ethereum network since it is an ERC20 token. Then the tokens can be used as users please, including sending to others locally and Internationally. There is no cost attached to such transactions as it is free.
There is limit to the payments users are allowed to make, they can make as much payment as they like and face no consequence. The only thing they would be charged for is the gas tax which will be low and affordable on the network.Moreover, the service cost that is being introduced to the user is such that it is the same or even much more lower than the cost involved in storing the commodity in the main company.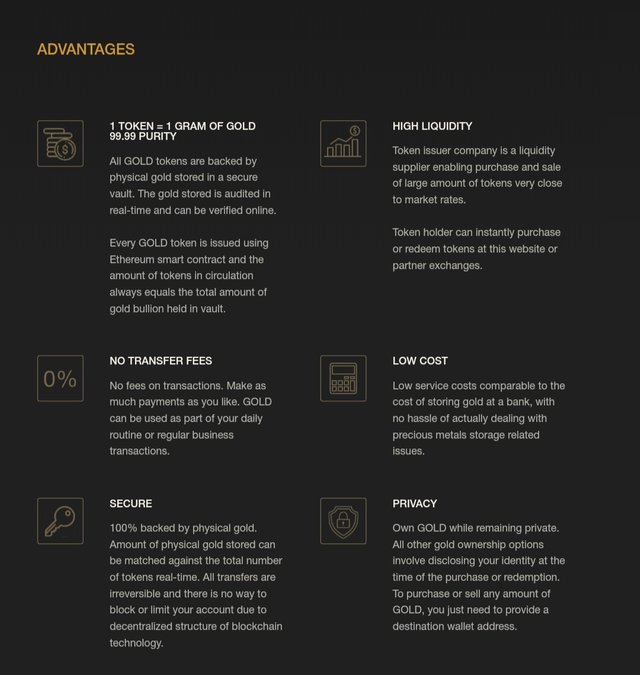 Credit
THE IMPORTANCE OF THIS PLATFORM
This project is coming at such a time which investors wish to diversify their portfolios and have all their assets stored up in a place where they can be rest assured that their wealth is safe to prevent all the negativities that can come up in the market subsequently. This is because this type of assets is not subject to volatility like the other tokens. The stability alone is a great leverage that keeps them protected against the adverse condition and negativities in the ecosystem.
DigitalGold will make users able to sell out their tokens and improve their portfolios in the market. Full transparency will be involved in this process and customers will be motivated to build a strong community of great users and investors.
Prior to the creation of this community, purchasing gold is really a big deal which comes with a lot of difficulties and hassles and part of the reason is because a lot of procedures have to be a followed with great paper works for the purchaser to finally lay hold on the substance. But here, it takes really less than that to be a digitalgold owner because almost everything about it has been simplified and even to store them is now made easy with great protection because they will be kept digitally and also spent or used the same way without any third party having access to them.
CONCLUSION
DigitalGold network is not a risk taker but a surety in this business of gold and like I said earlier, it is connected with the main company where the main resource are kept and properly insured. Right about now, we can consider this network as a really great ecosystem that provides investors with a way to deal and accumulate their wealth in the highly cherished precious metals in this ecosystem.
USEFUL LINKS:
Website: https://gold.storage/
Whitepaper: https://gold.storage/wp.pdf
Telegram: https://t.me/digitalgoldcoin
Twitter: https://twitter.com/gold_erc20
AUTHOR'S DETAILS
Bitcointalk Username: Dannev
Bitcointalk Profile Link: https://bitcointalk.org/index.php?action=profile;u=2317961