World's First Diamond Exchange - CEDEX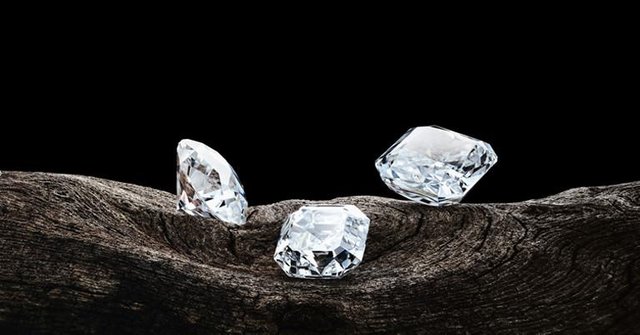 In countries like India, women are more interested to wear jewelry made of precious metals like Gold, Diamond, and Silver. This kind of jewelry not only makes them look more attractive but also provides a great financial support in case of emergency. Because, you can easily sell or mortgage the jewels and get cash from banks, pawn brokers etc. Also, many banks offer loans against jewelry with reasonable interest rates. Gold prices are very stable and do not fluctuate very much when compared to other commodities. In a nutshell, Gold can be considered as an asset and it is possible to achieve uniform pricing for that precious metal all over the world.
So, Gold is a popular option for trading/investment. What about Diamonds? Can they be considered as an asset? No. Even though diamonds are precious and valuable, most of the people are not considering that metal for investment purposes because of the following reasons are given below:
No standardization: Each diamond is unique and not fungible like Gold or Silver. There is four main characteristics of any diamond namely color, carat, cut and clarity (4Cs). As every diamond will have its own set of characteristics, it is not possible to compare one diamond with another.
No fixed pricing: For Gold, the price is usually fixed for 1 gm and it varies every day depending on the market trends. There is no such uniform price for 1-carat diamond. Usually, the prices of diamond are fixed by the wholesale distributor depending on the 4Cs. If you have two single diamonds, then their price will vary even if the carat size is same.
No Liquidity: Resale of diamonds are very difficult as there is no exchange or similar option available. You can sell the diamond only to the original buyer to get a reasonable price.
Manmade metal: Even though diamond is mined in a similar way like Gold, it is possible to create an artificial diamond in such a way you can't identify which one is natural. So, the supply is always more than the demand. But, it is impossible to create Gold in an artificial manner and the demand is always more than the supply.
Because of the above-said reasons, diamond is not considered as an asset. Cedex.com is the first global exchange based on the blockchain technology that aims to convert diamond to an asset. Cedex exchange aims to create a secure and transparent platform which will help anyone to invest in diamond easily like any other financial asset. All the diamonds that are traded using this platform has to certified by Gemological Institute of America (GIA). To learn more about the technology behind this platform, please visit the whitepaper https://cedex.com/img/Whitepaper.pdf
To access the features of the CEDEX diamond exchange, the user needs to hold the special type of token based on Ethereum ERC 20 standard called CEDEX coin. These coins will be sold during the token sale of the company and can be bought using Ether, Bitcoin, Bitcoin cash or any other fiat currency. For getting more information about the pricing, availability, sale terms of CEDEX coins, please visit https://cedex.com or join the Bitcointalk Thread.