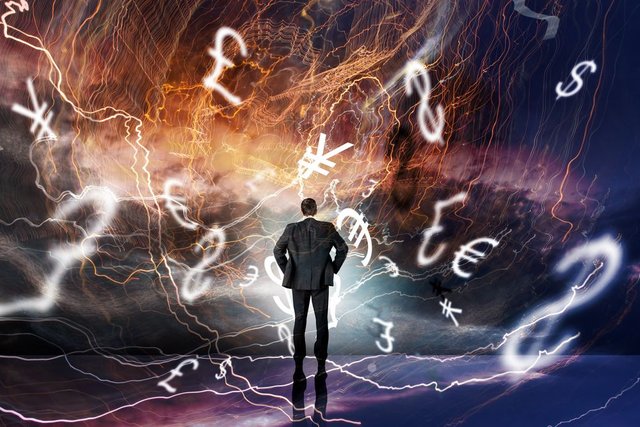 It's not every day that you hear about the idea of managing your crypto portfolio or investing in this market by using algorithmic computer learning and deep mathematical principles right? Still, one project has decided to enforce this tools and techniques into the crypto market. How? Learn out more in today's article:
Getting to know more about Countinghouse Fund
Countinghouse is a well known Australian-based foreign exchange hedge fund - their main activity is to offer professional help to numerous large investors, in order to obtain substantial growths of their annual portfolios' efficiency. To get the desired results, Countinghouse has been using high-performance algorithms and a series of specific mathematical risk management strategies.
How did cryptocurrency get to play a role in their more recent activity?
We all remember the financial crisis of 2008 and the way it shook the whole world. However, for some, these moments had proven to be a perfect opportunity for change. How so? They believed in this new platform and had a vision, for the long run. At that time, Bitcoin (and cryptocurrency) was seen as a concept or a philosophy and not necessarily as something tangible. Why? Because back then, even when it was coded, it was hard for anyone to trade Bitcoin for real money because it didnțt have any fiat value.
Nevertheless, in time (around 2016) the Bitcoin's popularity grew so much that even many mainstream brokers that Countinghouse used for Forex trading would allow them to trade Bitcoin against US dollars. Noticing the volatility around it, the team at Countinghouse decided to run an experiment - after 12 months, the results were as clear as deadlight. They obtained amazing results from a custom crypto currency exchange strategy. At about the same time, their crypto algorithm had returned multiple time the profit of their fiat fund, as a percentage.
Discover the new cryptocurrency platform based on coded algorithms and mathematical techniques, provided by Countinghouse Fund
The following years, during testing of fiat currencies algorithms that have been transformed in order to trade Bitcoin and after immense performance proven by these modified strategies, Countinghouse is ready to announce that they are ready to incorporate their proven fiat currency exchange algorithms into the market of virtual money.
What makes Countinghouse Fund's ICO remarkable
● In contradistinction to many other recent ICOs, Countinghouse Fund's initial coin offering is able to place investor capital directly to work, through their automated trading algorithms. They are among the few that have this possibility, unlike other companies that assign funds to startup costs
● Countinghouse can provide an established business with a functional product, immediately after the ICO
● The aim of this ICO is to incorporate the existing Countinghouse infrastructure and investment strategies into the market of crypto exchange
● Countinghouse commited to incorporates into the ICO the idea that made them a performant fund: methodical mathematical risk mitigation
All these are promoted as efficient mechanisms to ensure steady and reliable profits to participants.
Got questions?
Learn more about this project at https://www.countinghousefund.com/ico and feel free to browse their more technical documents at the same address (white paper and litepaper).