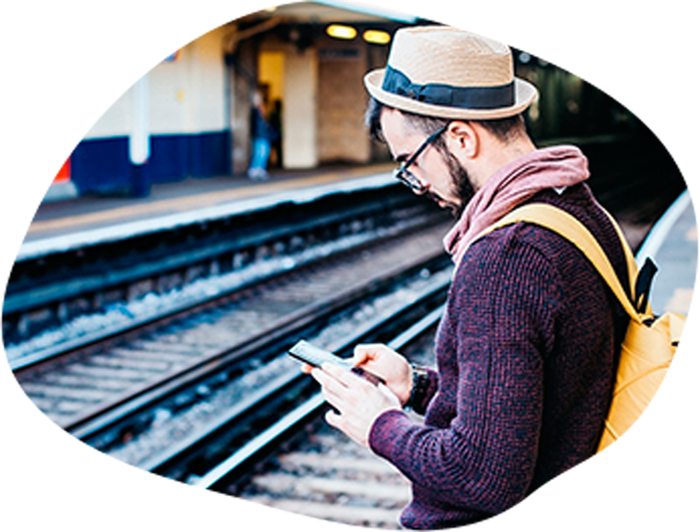 A short analysis of the features that can make Travelchain a unique component in the travel industry
The Statistics Portal, gathering data from more than 18,000 sources, stated that the travel and tourism industry has a huge direct economic impact because it includes multiple components (from accommodation, transportation, to entertainment or attractions). Only in 2016, this value reached 2.3 trillion U.S. dollars. Europe and the Asia Pacific region alone gather more than 900 million outbound tourists.
"This is the sixth year in a row that Travel & Tourism has outpaced the global economy, showing the sector's resilience, and the eagerness of people to continue to travel and discover new places, despite economic and political challenges across the world.", stated David Scowsill, President & CEO, World Travel & Tourism Council.
However, there is still plenty of room for improvement in this industry. Without a doubt, innovation could transform some of the challenges that tourism in facing today into opportunities, the following years.
Discover Travelchain
In order to do so, a new project called Travelchain has decided to adopt a series of game-changing innovations, to reshape the travel/tourism landscape. Let us take a closer look now at what is Travelchain and how does it plan in revolutionizing this attractive industry.
Travelchain presents itself as an open-source blockchain platform which has been designed to store all data about travelers and travel businesses. It creates a smart traveling ecosystem (called Travelchain), having a single fuel - the TravelToken.
Earn tokens by simply sharing data through the system
Despite on other apps or travel/booking platforms, on Travelchain users have the possibility to control their data and to decide who and when will see it; each time they give permission to use their data for business purposes, individuals are rewarded with TravelTokens.

Receive personalized offers
By analyzing the data, companies understand travelers' wishes even before the users themselves realize them. Thus, everyone gets their unique and personalized offer. It's a win-win situation, with a higher efficiency rate than standard advertising. This can be done before planning a trip or even while traveling or while staying in a hotel.

Competition with top companies in the travel industry
Travelchain hopes to allow small to medium businesses to compete against large corporations. To do so, it plans to create Smart Traveling - a new standard of travelling, providing clients with a variety of lucrative offers.

Projects and experiments, available to all developers
Also, the project has the intention of providing help and support to application developers in this sector, thanks to a unified, open and decentralized database. Developers can direct their attention and energy on designing and implementing apps and monetizing them with Travel Tokens.
To sum up, Travelchain is designed to offer benefits to businesses (savings on advertising; easier and more customized access to potential clients; using artificial intelligence for better targeting; increase profits; elimination of intermediaries, etc.) and travelers (monetization of personal data; better planning/travelling experiences), through the creation of a new ecosystem, based on modern and innovative technologies.
For more information, go to https://travelchain.io and find out case studies, details regarding the business plan and the following token sale. Also, discover more answers to your question by downloading the official white papers at https://travelchain.io/WhitePaper.pdf and https://travelchain.io/technical_whitepaper.pdf.