Newzoo expects console revenues to reach $34.6 billion for the year, or just over 25% of the total gaming spend, while PCs will contribute $32.9 billion to the total, or nearly 24% of all gaming revenues. In all, 91% of all industry revenues will be generated from digital sources.-Source

The Gaming Industry and its potentials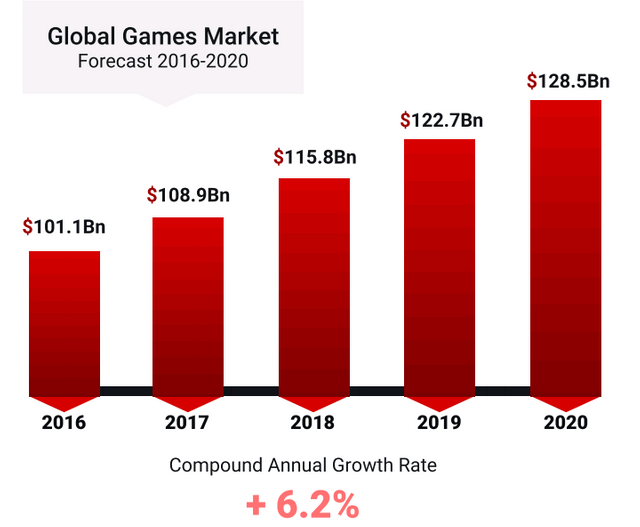 Artificial intelligence and virtual reality constitute the backbone and framework of modern day gaming interface, aiding the creation of breathtaking visuals through three-dimensional modelling that perfectly depicts real human semblance, character, as well as real life environments. Multiplayer features provides a competitive atmosphere, allowing thousands of players compete against each other over the internet, vying for a prestigious spot on the leaderboard or the highly coveted bragging rights . All these and many other features promotes healthy interaction and engagement within the gaming community, consequently leading to massive returns, revenue wise.
In all fairness, the gaming industry is in a good place but why settle for that when it can get even better ?
Did you know that by leveraging blockchain technology,the industry can be disrupted through the creation of a new world of endless gaming possibilities that will not only benefit gamers through its fair gameplay systems, but also developers by seamlessly easing the concept, automation and gaming deployment processes ?
Introducing ...


Xaya : Think it, Build it, Play it

Xaya (formerly "chimaera", pronounced "zay-ya") considerably lifts the load off developers by providing them a full library of tools and game engine templates to build their games, making game deployment less expensive,less tasking and less time consuming . This is made possible by harnessing the power of blockchain, allowing developers to neglect other time consuming activities involving actualisation and focus more on concept visualisation since that's all required for deployment on Xaya.
Being a decentralised system, costs involving server maintenance and upgrades are effectively eliminated.
In-app purchases are a vital tool for both developers to earn from their game and for gamers to purchase items and upgrades . Xaya makes the best of virtual currencies and asset creation through its utility token, "CHI" which is used for purchases on the platform. The blockchain ensures these transactions are carried out in an even more secure and transparent manner.
Xaya ensures developers have one less issue to worry about by providing a platform that not only supports massive multiplayer features, but also is able to tackle scalability concerns associated with blockchain and cryptocurrency through game channels .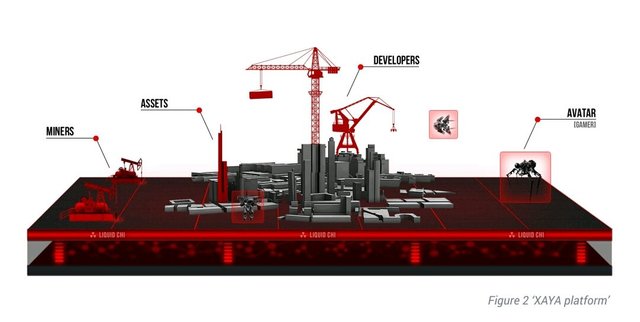 Source
Gamers also enjoy quite a lot to benefits from Xaya as they are exposed to a host of unique game genres with rich virtual gaming universes that is only made possible through the decentralised autonomous universe . Users also enjoy gameplay in an incentivized manner, as they earn valuable virtual assets that can easily be traded for money when they successfully carry out certain challenges, or defeat online challengers. Due to the rising value of virtual assets and its easily tradeable feature, the blockchain is bound to be infiltrated with cheats and players who aim to disrupt game flow for others . Xaya places this in check through an effective fraud proof system that brilliantly wads off fraudulent acts on the platform .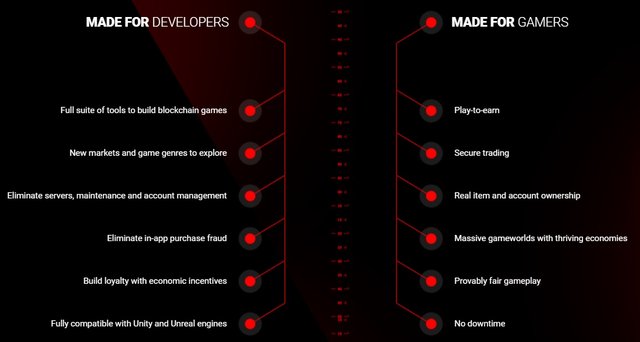 Huntercoin and the future of gaming on Xaya

Huntercoin drops players in an Elder Scrolls-type world and has them search and battle it out for HUC, or Hunter Coins. The game operates on the concept of 'human mining', where it is the human activity on the platform which powers the mining process.
Each block produces a reward of ten HUC; with nine of those being dropped into the gameworld for players to find, and one going to the miners who confirm the transactions. When a player dies, 4% of the coins he was holding at the time also get sent to miners to further incentivise their engagement.| Source
Huntercoin was the first blockchain based game which was intially built as a one-off idea but instead will propel the actualisation of the next generation games on the blockchain as a result of it's major success . In huntercoin, the world witnessed not only "the first human mining permissible cryptocurrency" but also "the first multi algo currency". These features made it clear that Xaya wasn't just some blockchain project with an interesting concept because not only did they have a concept, they made it a reality in Huntercoin and of course possess a future in Treat Fighters and Soccer manager !.
Xaya will be bringing both these already quite popular games in the industry on the blockchain, providing enthusiasts with totally new features diverse from what they're used to seeing on the off-chain versions. The prospective success in implementing Soccer manager and Treat fighter will positively impact on Xaya's mainstream adoption, possibly opening doors to new ideas and concepts that will birth the actualisation of more games of diverse genres on the platform .
Here are some genres currently supported by Xaya :
Collectible card games
Real-time strategy games (RTS)/ multiplayer online battle arenas (MOBA)
Turn-based games
MMORPGs
Some features that will be available on newly implemented games are :
Being provably fair
Being decentralized and autonomous environments
True Item Ownership and fair acquisition
24/7 Up-time
Play to Earn gaming Experience
Fraud proof trading

Xaya's Key Technologies


Xaya's impeccable operation can be attributed to a number of technologies which act together to make it such a unique driving force in the gaming industry. They are :
Atomic Transactions: This allows for transparent trading on the platform through in-app purchases, as well as ensures constant demands for CHI tokens within the ecosystem .
Game Channels: This concept was derived from the payment channels in bitcoin and is used to tackle scalability problems on the blockchain.
Ephemeral Timestamps: "By mixing the time-stamping property of a blockchain, Merkle-ized
hash commitments, amortised mining incentives", Xaya is able to deliver a fraud proof platform that ensures honest players never have to suffer losses.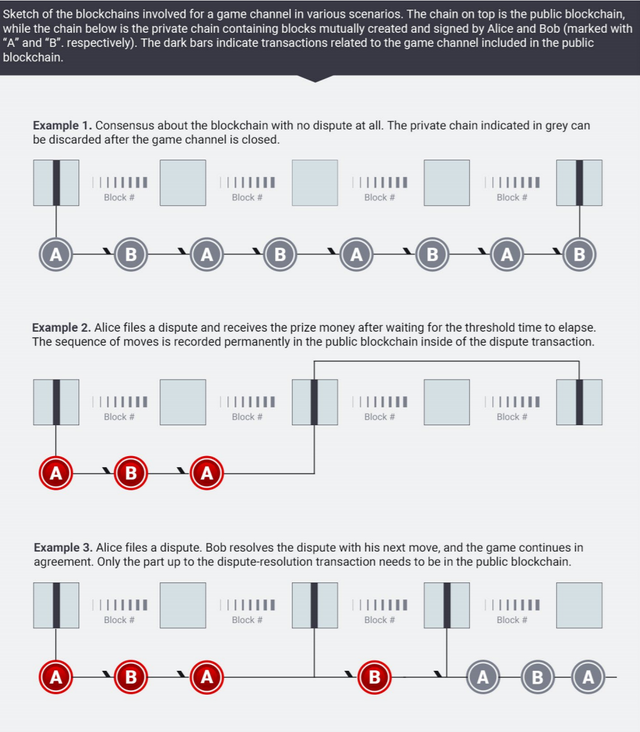 Use Cases

Playjoor Softlinks are a team of game developers contracted by a client to create a full application suite of board games . Things were going quite well until they encountered problems while building the scrabble application. To create a computer that'll compete at the highest difficulty level,they have to train an AI that will determine the correct combination of letter tiles that will not only score high, but measure up to that of the human opponent and even more; and worst of all, they had to achieve all these within a relatively unfriendly period of time !. Clearly, this was mission impossible for the hardworking team of developers, at least right until one of them heard about Xaya. They were easily able to move from concept to actualisation by integrating their project on the Xaya blockchain which exposed them to a library of already built game engine templates . By making use of the template that best suited the project, actualisation became a walk in the park!

Video Summary


Here is a video which I made, giving a quick but informative review on Xaya and it's potential impact in the gaming industry !

Conclusion

A few years from now, the gaming industry is expected to attain an all-time high, in revenue, userbase and technological advancements and the blockchain will be a major driving force towards the realisation of this goal .
Xaya has brought the attention of the world to what can be achieved in the gaming industry through blockchain technology and of course, it won't be too long till developers begin to key into the platform's numerous benefits .


TOKENOMICS

"CHI" tokens are the native currency used for all transactions within Xaya's ecosystem . Here is a graphical overview of its allocation .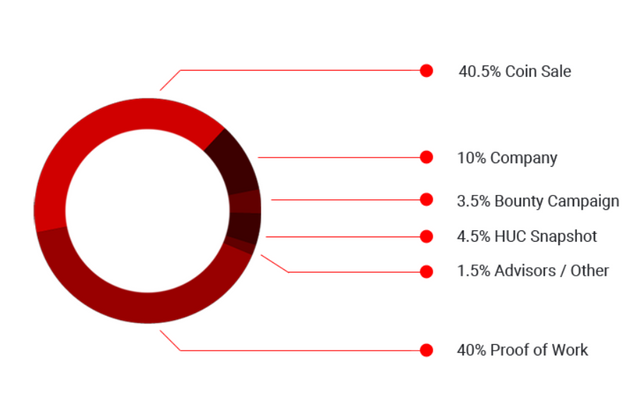 ROADMAP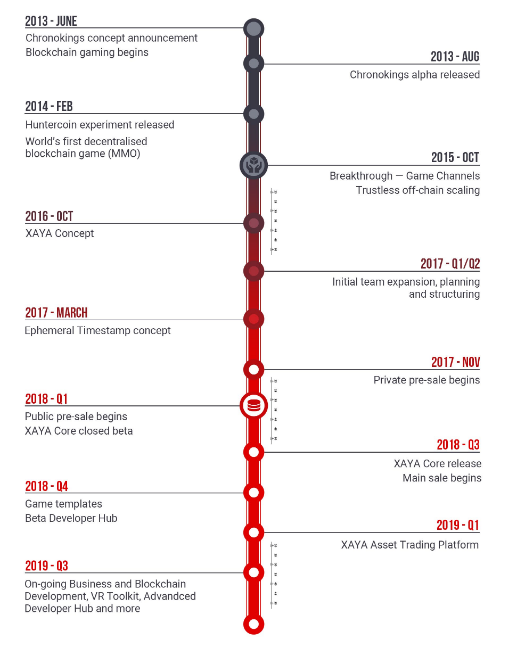 TEAM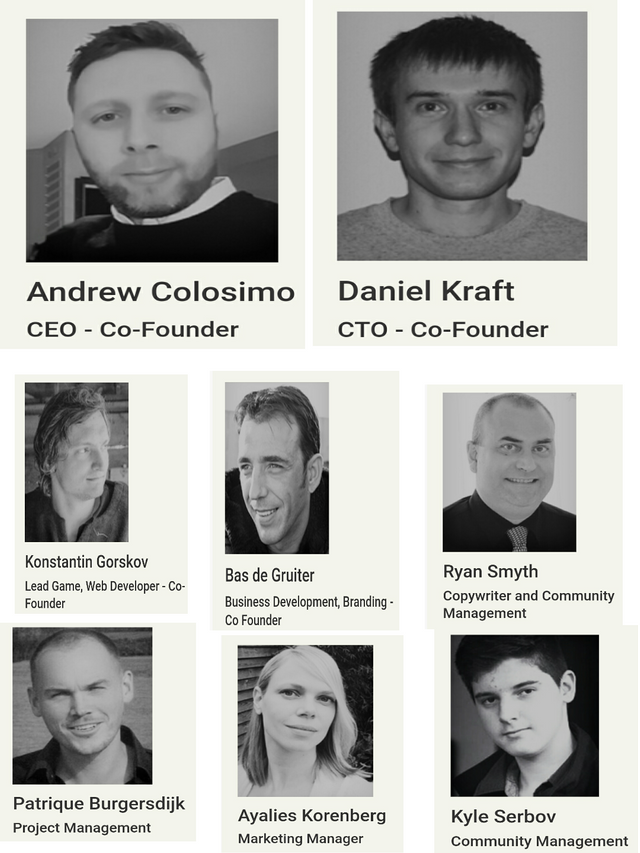 INFORMATION AND RESOURCES

Xaya website
Xaya whitepaper
Xaya Medium
Xaya Reddit
Xaya BitcoinTalk
Xaya LinkedIn
Xaya Facebook
Xaya Twitter
This is my entry to @originalworks contest
xayatwitter
xaya2018