WolfpackBOT: Redefining crypto trading through the world's fastest and most secure bot.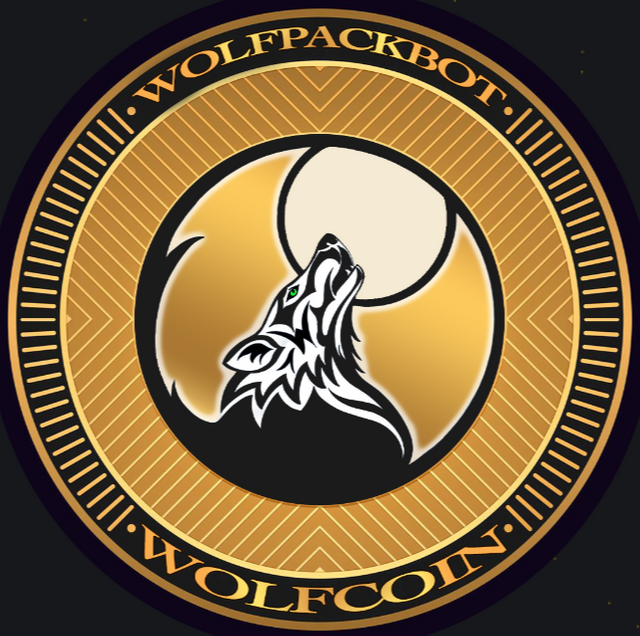 Having to manage and keep track of various portfolios on different interfaces as an institutional trader is quite tasking, to say the least
.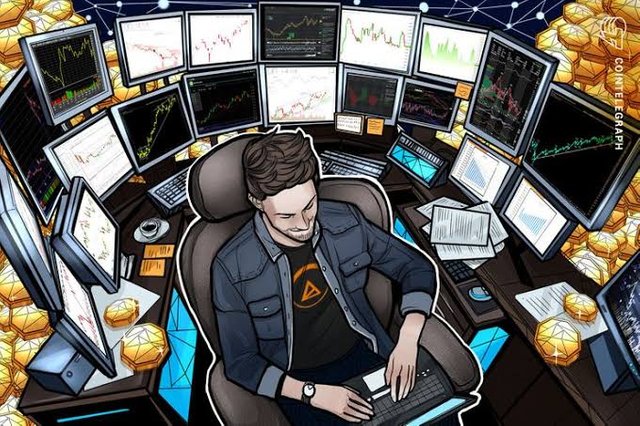 One moment, you're checking your holdings on Binance, the next you're executing a buy order on Huobi. The chances of errors setting in while trading simultaneously is quite high, not to mention environmental factors that may considerably deny traders the ability to harness their maximum mental capacity.
The volatility of the crypto market makes it even less predictable, meaning that traders may have to work around the clock so as not to miss out on bumper trades and this is quite impossible,from a practical and realistic point of view.
The remainder of this publication embodies an in-depth review on a platform that presents itself as a radical solution to closing in on the one loop that characterises trading softwares.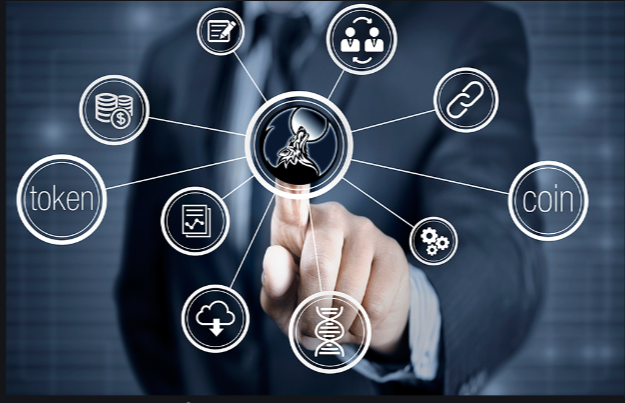 WolfpackBOT presents the next logical step in the bid to harness the collective intelligences of human traders and softwares through the emergence of its game changing automated trading software designed to execute trades at lightning pace by leveraging programmed proprietary trading algorithms as well as trader customisable functionalities thus, bridging the bespoke gap. Before we dive in fully, I recommend you watch this introductory video from WolfpackBOT's YouTube channel .


In an industry clogged with parallelism, here are some features that clearly distinguishes the wolf from the pack !
Trade easy on different exchanges
As mentioned earlier, one major setback traders face is the herculean task of executing trades on different exchanges simultaneously. By allowing customers trade seamlessly across a wide variety of exchanges such as Binance, Bittrex, KuCoin,Poloniex,BitMex, WolfpackBOT successfully nips in the bud.
Stay afloat with the trademark crash protection feature
WolfpackBOT's crash protection feature is a safety net feature that helps reduce risks of losses to the barest minimum.It is a fresh from the box innovation which works by closely monitoring market conditions, converting trader's position to a less volatile, more stable coin on sensing a potential bear divergence and converting back in a reverse case scenario.
Simple, easy to use interface
WolfpackBOT features an intuitive, professional and user friendly interface which is designed to suit the needs of traders of diverse skill level. The software is easy to navigate through, and it's custom preset "werewolf" settings ensures users are saved the stress of having to set up initially.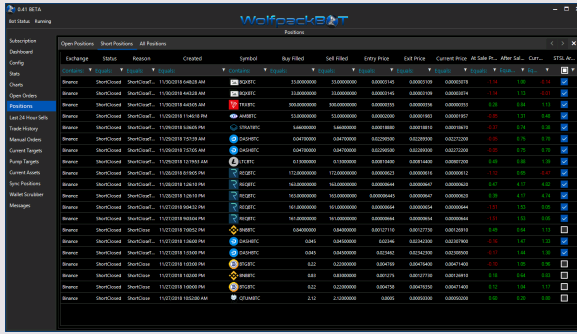 All in one WolfBOX
WolfpackBOT introduces a landmark innovation set to redefine cryptocurrency trading in it's WolfBOX hardware console. The first of its kind, the WolfBOX is an elegantly designed console built to operate independently (without a dedicated computer).

Optimised for all seasons
The crypto market experiences ups and downs, just as we go through seasonal changes in every other aspect of life. For some traders who make a living off trading, bear market conditions can be quite hellish. WolfpackBOT ensures traders are not left alone on the rainy days, by providing trading algorithms and settings which can be adjusted to suit all possible market conditions. (Bull,bear and sideways)
Having a hard time navigating through ?
The help desk provides every information the user needs to know to become acquainted with the software in a concise manner. The software's interface is also available in Spanish,German,French,Dutch and English.
Highly secure
Many trading bot developers are culpable for exposing user keys to hack risks by storing them on susceptible servers. WolfpackBOT places users in charge of their keys by storing them locally on their VPS, desktop or WolfBOX console.
Unique trading features
Multiple trading pairs on major exchanges
Crash protection to effectively minimise risks
Manage tradeable tokens through "Coin selector" feature
Maximise returns by shorting positions and buying back at lower eates
Diverse strategy configuration ranging from SMA, Triple EMA etc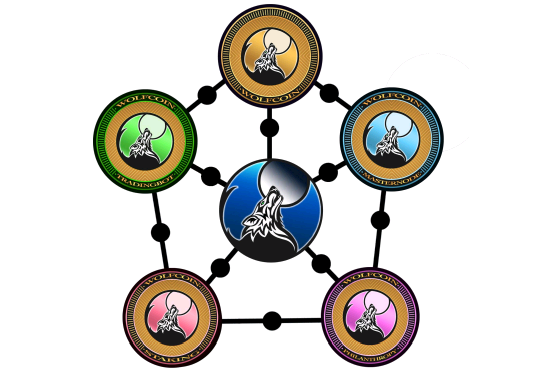 Let us switch spotlights briefly to the project's CEO for a "direct from the source" project assessment . The ensuing is an enlightening AMA session with Philip Longhurst of WolfpackBOT .
Please tell us a little bit about your background? How did you get involved in the crypto space?
I learned how to trade in the mid 1990's with the guidance of my college Economics Professor and the Wall Street Journal. My trading skills vastly improved with the advancement of technology and I gravitated from trading stocks to trading in the Forex market as I found that the high speed of Forex trading fit my personality better. When I learned about Cryptocurrency, I studied it diligently and saw that the market volatility and super speed made for a higher yield with my trading strategies. I spent the better part of two years perfecting a mathematical based scalping strategy and then put a team of other dedicated traders together along side a team of coders, software developers, web developers, and blockchain specialists to develop the fastest cryptocurrency trading bot in the world to capitalize on high speed mathematical based trading strategies.
What excites you most about the crypto space right now?
The solutions that blockchain technology provides.
Where do you see the crypto space heading in the next few years?
I see the crypto space as a necessary means to advance our financial system and redistribute the power of wealth. I see crypto becoming mainstream and mature with a handful of various cryptocurrencies become means of actual payment in lieu of fiat currency.
For those of us who aren't familiar, please tell us about your project (problem it solves, team, background, stage of development, roadmap, etc.)
"Our project is dedicated to perfecting high speed automated trading and we developed the worlds' fastest automated cryptocurrency trading bot.
We have also developed our own PoW Blockchain with Masternode network that will monitor trading prices across exchanges and record them on our Blockchain. This will reduce exchange price manipulation by holding them accountable.
I put a team of other dedicated traders together along side a team of coders, software developers, web developers, and blockchain specialists to develop the fastest cryptocurrency trading bot in the world to capitalize on high speed mathematical based trading strategies. This group of people became a pack together and formed the WolfpackBOT team.
Our high speed automated cryptocurrency trading bot is already in development and currently in the final stages of beta testing. Our Blockchain and Masternode network was successfully launched on December 21, 2018 and the network is currently paying out block rewards every 60 seconds.

Potential Use Case

Richie is a trader who strives to combine crypto trading with his regular job.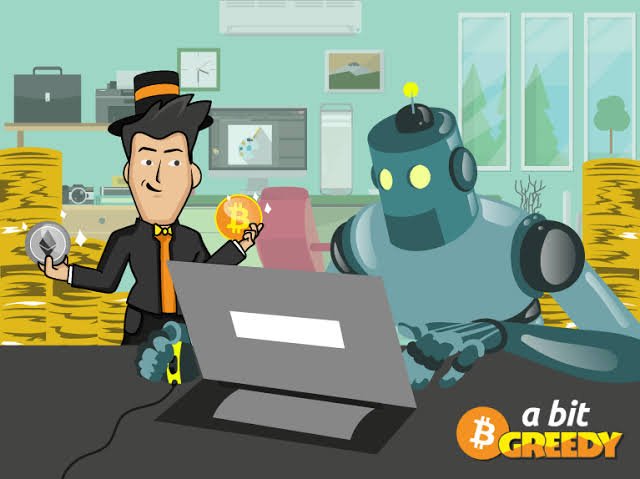 Though not so convenient, he manages to earn some side income by taking full advantage of the decentralised nature of the market which often brings about little price differences across different exchanges; a strategy known as "arbitrage".
Often times, he misses out on profitable trades due to his regular job engagements, and other times, owing to the difficulties involved in carrying out arbitrage trading manually.
Luckily for him, a friend introduced him to
WolfpackBOT
and ever since then, it's been smooth sailing ! By creating a user defined setting on his new WolfBOX console, he is able to make the most out of his trademark trading style .
Final thoughts: The future of cryptocurrency trading with WolfpackBOT

Cryptocurrency trading over the years has become a means of livelihood to many, therefore, major improvements in this industry may also translate to a much better standard of living for thousands of traders.
Hopefully, the emergence of WolfpackBOT will raise the bar, spark a revolutionary era which will facilitate the development of more innovative, game changing model softwares in the near future .
TOKENOMICS

WOLF token is the native token used for transactions within the ecosystem. Below is a graphical overview of the token's allocation.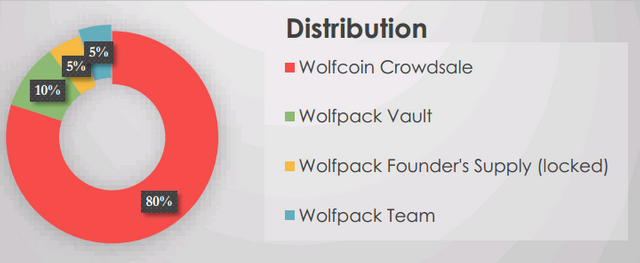 TEAM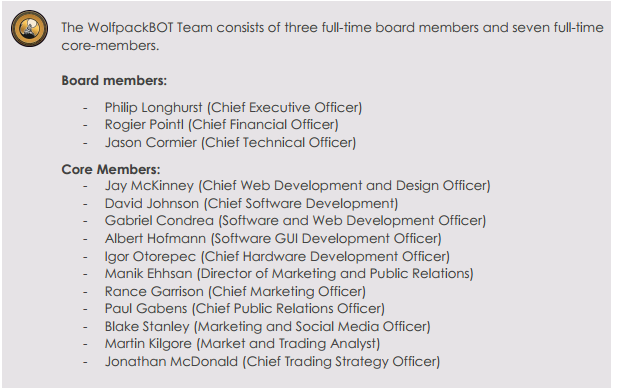 SIMPLIFIED DEVELOPMENT ROADMAP

Q1 2018
Conceptual Development of WolfpackBOT software
Nov 2018
November 1 - Crowdsale Stage I begins
Dec 2018
Official presentation of WolfpackBOT beta Software Preview
Dec 2018
Launch network and mine Genesis block
Dec 2018
Wolfcoin Core wallets available for download on the website
Feb 2019
February 1 - Crowdsale Stage II Begins
Mar 2019
March 15 - Crowdsale Stage III Begins
Mar 2019
WolfpackBOT Software roll-out to contributors
May 2019
WolfBOX Consoles Pre-orders first shipment
INFORMATION AND RESOURCES

WolfpackBOT Website
WolfpackBOT Whitepaper
WolfpackBOT Telegram
WolfpackBOT Twitter
WolfpackBOT Facebook
WolfpackBOT Telegram
Feel free to ask any questions regarding this project in the comment section below.
All unsourced images were culled from the project's whitepaper
BountyOx username: danielwrites