Trade easily and securely with Zipmex !


The evolution of blockchain technology provoked the

initialisation of a bid to revamp current finance systems which is presently saddled with numerous loopholes (most notably the monopolistic effect of government and it's policies on fiat money value) through the adoption of a cryptographic based currency system. Since Satoshi Nakamoto created the leading Bitcoin blockchain in 2009, the world has gradually come to terms with the growing possibility of a finance system driven by cryptocurrencies, thanks to the success of their parent digital currency. Today, there are hundreds of other blockchains, coins and tokens existing in cryptospace .
In order to bridge the gap between digital currencies and fiat money, there is need to provide a means via which holders can easily liquidate their assets . This need is further pronounced by the lack of interoperability/ cross platform compatibility of tokens, which ultimately restricts their utility to the confines of their ecosystem. To meet the mandatory requirements of assets liquidation and trades, cryptocurrency exchange platforms were created, in lieu of bureau de change, in stark comparison with our traditional financial system.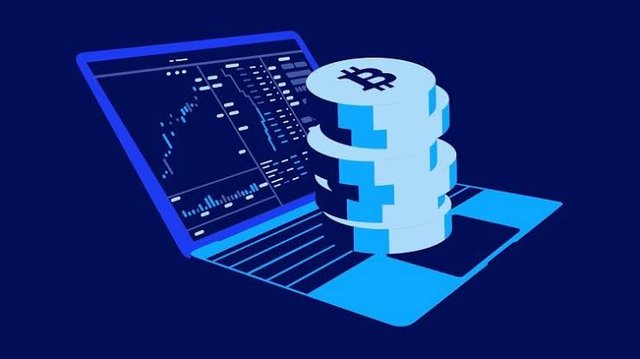 The fact that there are quite a healthy number of exchanges existing today in no way translates to high operational efficiency and viability of the industry; in fact, the route to attaining this is yet to plied, suffice to say . It doesn't require the most ardent naysayer to notice that the cryptocurrency exchange industry is bedridden with parallelism, lack of innovation and an obviously non existent desire to break new grounds .
Here are some major shortcomings peculiar to existing cryptocurrency exchanges.
Complex, unfriendly user interface which often impedes navigation.
Low security for user's funds which exposes them to risks of fraud.
Zero compliance to regulations
Culpable for exposing investors to fraudulent ICOs since little to no vetting procedures are in place.
Occasional downtime often disrupting operations.
Low reliability and efficiency
Inability to scale concensus mechanism barrier, often hindering market liquidity of cryptocurrencies.
High trading fees
Inefficient customer support services.
For an industry which has experienced unprecedented growth like the cryptocurrency exchange industry, it is expected that tailbacks such as those aforementioned are effectively addressed in a bid to scale operations and meet heightened consumer demand. In light of this, Zipmex adopts a self imposed mandate, emerging at the front line of a new generation of exchanges built to cater for the needs of existing traders, as well as the new wave of market participants.
"Zipmex is a digital asset exchange that is focused on providing retail and institutional investors the ability to invest securely in cryptocurrencies. Our mission is to provide an exceptional cryptocurrency trading experience for all users," | Source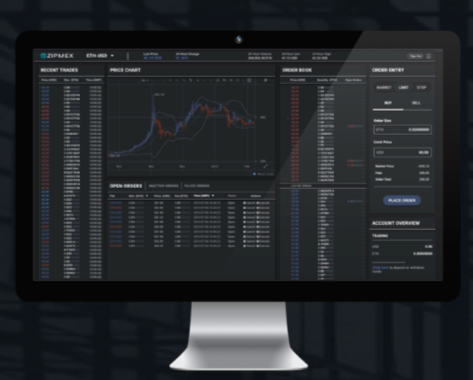 With Zipmex comes the long desired break from the norm, with refreshing revolutionary ideas poised to be a game changer in the industry. The multifaceted advantages offered to traders of diverse skill level on Zipmex remains the industry's first of its kind, as it seamlessly brings the novice trader on par with the expert through it's simple, yet professional interface, robust security protocol, transparency amongst others.
Features of Zipmex

Simple, easy to use interface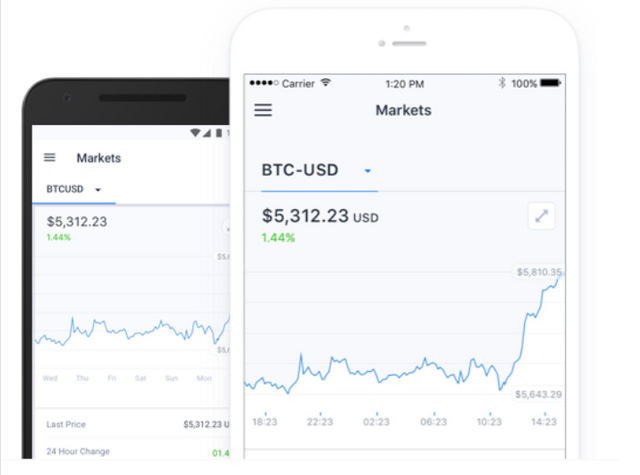 The user interface is one very important aspect of exchanges which many platforms still manage to neglect. Of course, nobody would love to spend hours struggling to place a buy or sell order as a result of a poor or complex UI. Zipmex ensures that it's users enjoy their trading experience on an intuitive, simple and professional interface.
Robust security protocols

Security is undoubtedly the most important factor/metric in ascertaining the efficiency of an exchange. Zipmex doesn't fall short in this regard, ensuring that user's private data and funds are highly secured with a cryptographic based multi layer authentication system.
Trading on the go!

With a 24/7 uptime and a platform devoid of server related issues which disrupt service operation, customers are assured of a non stop seamless trading experience.
Cross platform compatible
Zipmex is currently available on web, as plans are being made to release android and iOs application versions shortly to enhance ease of accessibility.
Dedicated customer service personnels
With the ever rising number of traders and investors, it is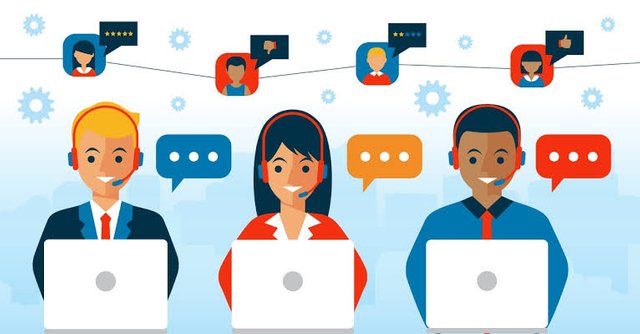 no surprise that there is a corresponding upsurge in complaints and unresolved issues, which may lead to series of backlogs in the absence of efficient customer support. Zipmex understands the role of efficient customer support in building a long term customer-service provider relationship, and this is why it prioritises this through a dedicated support team, working around the clock to ensure that customer's issues are effectively resolved.
Fully transparent with strong liquidity
Zipmex offers a fully transparent exchange platform that enables users track transactions and carry out trades at their own convenience without difficulties.


Other notable features include :
Fiat currency (USD) trading pairs
Fully licensed and regulatory compliant cryptocurrency exchange
World class custodial solution
Margin trading etc .


Recently, we had the pleasure of speaking with one of the propelling forces behind this laudable project,none other than CEO and Co-founder, Marcus Lim. The ensuing is a brief interview in which he gave a insight into the world of Zipmex, and also aired his view on the blockchain industry in general.
Please tell us a little bit about your background? How did you get involved in the crypto space?
I have always believed in blockchain and that one day, mass adoption will take place and digital currencies probably would be a part of everyone's life.
As a bounty host, what types of bounties do you need completed?
Account creation with level 3 KYC done.
What tips do you have for the bounty hunters that would like to complete a bounty for your company?
Read and understand more about Zipmex first before proceeding
How do you see the future of bounty campaigns and how can Bounty0x help?
Bounty campaigns would make the users to understand and research about the company more in depth because they are doing the bounty tasks. Bounty0x as the platform for bounty programs would be mainstream when more traditional investors come into the crypto space.
How did you hear about Bounty0x?
Online search
What excites you most about the crypto space right now?
Institutions accumulating Bitcoin
Where do you see the crypto space heading in the next few years?
Mass adoption, STO , institutions entering the space.
For those of us who aren't familiar, please tell us about your project (problem it solves, team, background, stage of development, roadmap, etc.)
We are an upcoming STO and ICO digital asset exchange that focus on security and liquidity. We aim to be the most trusted Asian crypto exchange that provides a higher quality of projects and secure platform for our users. Our team comes from different background, from traditional finance, IT sector, previous Huobi employees, banks and etc. Our exchange is already launched but still improving to add more features for simple user interface.
Potential Use Case

Jack is a trader who has had his fair share of lost funds due to poor security, when a leading exchange was hacked a couple of years ago.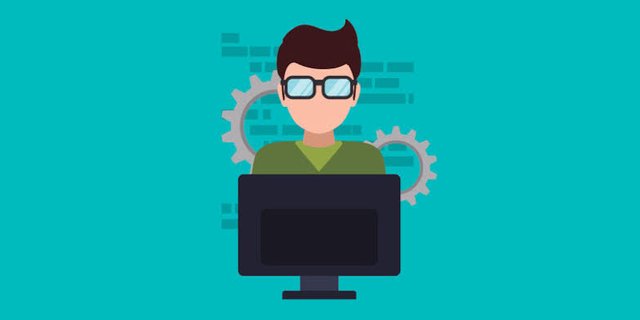 Like thousands of other traders who suffered greatly from the setback, he decided to quit crypto, seeing that many exchanges and wallets do little to ensure customer funds safety.
Jack heard about Zipmex from a friend, and although he was initially reluctant, he decided to carry out his own research. As you would have guessed, he was highly impressed with the topnotch security protocols and the investor protection features on the platform. Other trademark features such as margin trading, strict vetting processes before listing, multiple trading pairs etc were also bonus benefits. He was beyond convinced that Zipmex was worth a trial and since then, he has never looked back!.
Final Thoughts

Prioritising easy liquidity of digital assets is a very important step towards achieving mainstream cryptocurrency adoption, as is providing funds security. Zipmex does it's own bit towards this goal by providing a platform through which investors can trade cryptocurrencies easily and securely, without suffering any of the common bottlenecks of existing exchanges.
INFORMATION AND RESOURCES

Zipmex Website
Zipmex Telegram
Zipmex Twitter
Zipmex Facebook
Zipmex LinkedIn
TEAM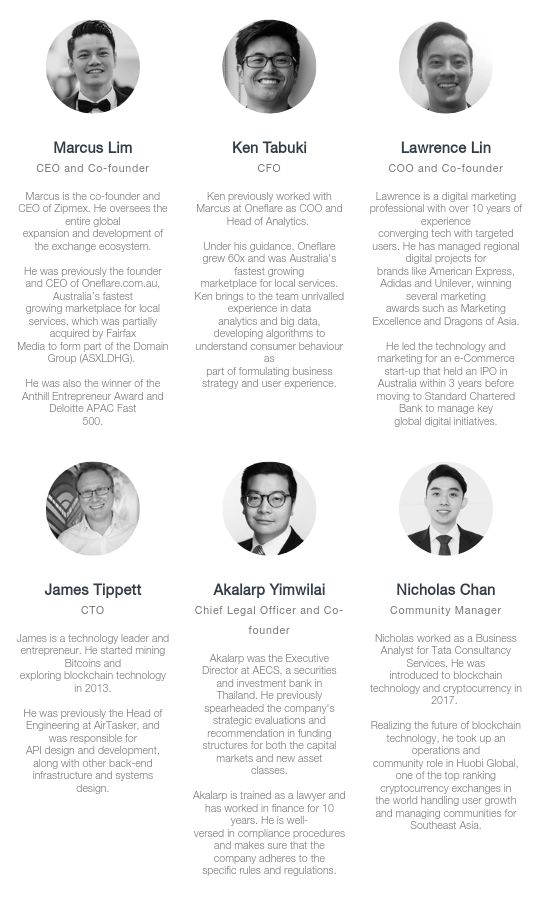 If you have any questions concerning this project, feel free to ask in the comment section below