Faireum : A New Era Of Online Gambling Powered By Blockchain


"The online gaming industry was worth $41.78bn by the end of 2016 and that's set to hit the $80bn mark by the end of 2020. Just to put it in perspective, 11% of total internet traffic now comes from online casino players. The UK's remote gambling sector has seen a 300% increase since 2014's new legislation, reaching nearly $6.7bn by the end of last year" | Source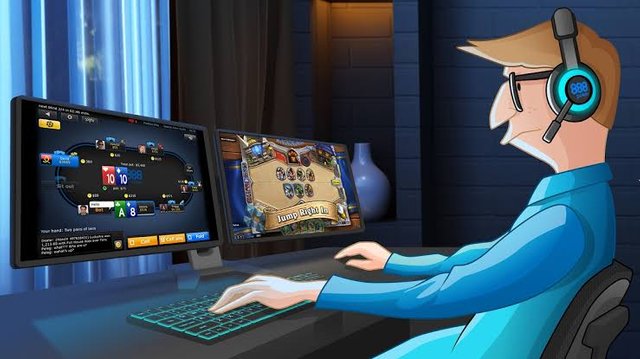 The above stats further buttresses the fact that modern day gaming transcends beyond the spheres of recreation. The massive expansion experienced by the online gaming world triggered a shift-away from traditional gambling to online gambling.Today, online gambling has become quite lucrative and constitutes a large percentage of online gaming revenue, as even the most ardent remote betting outlet bettors are fast embracing the digital age. Another reason for the large influx of gamblers into online platforms is the wide variety of gaming and betting options available which cannot be seen in conventional betting outlets.
Whilst the going seems good for the online gambling industry, it is imperative to note that it is far from reaching its maximum potential. Although, figures are mind blowing in terms of revenue and userbase, the industry is plagued by certain bottlenecks yet to be addressed.Many online bettors have fallen victim to rogue operators who simply swindle pools in their favour thus, defrauding unsuspecting customers; though this has become a far too common occurrence, it is still very difficult for users to vet for reputable and transparent gambling platforms.
In response to incessant issues of fraud, many governments turned down the legalisation of online gambling, thereby leading to account restrictions in certain locations.Constant delays in payouts, high withdrawal fees, withheld bonuses amongst other tailbacks has undoubtedly left more to be desired of existing online gambling platforms.
Service providers haven't been spared in the windmill of bottlenecks either. The high costs of maintaining servers and upgrading hardware remains a major problem, along side the downtime that often occurs as a result . In a frantic bid to recover funds lost from these, service providers often hike platform fees, thus discouraging developers, investors, players and potential industry entrants.
A quick reflection over these inadequacies reveals the sole factor behind these many tailbacks - Centralisation. From the foregoing, it is seemingly evident that a centralised network with individuals at the helm of affairs is far from befitting for an industry where incorruptibility and transparency are non negotiable, like the gambling industry. Not only does the possibility of outcome alteration exist, but that of carting away with customers' funds. Server maintenance costs and downtime are yet again peculiar to centralised systems, while payment delay issues need to be automated for efficiency.
Having identified the root problem, recommending a solution shouldn't be so difficult. The disruptive blockchain technology has exposed us to a plethora of opportunities available on decentralised systems in many of its applications. It's transparent, peer-to-peer features has formed the basis of transformation for various sectors of human lives, and the online gambling industry looks set to join the league .
Faireum correctly asserts that by leveraging blockchain technology, the aforementioned bottlenecks can be circumvented, thus lowering entry barriers for users, game developers, service providers and setting the industry on it's way to a landmark high. The remainder of this publication features an extensive review on Faireum and how it aims to revolutionise the online gambling industry by harnessing blockchain technology.
Faireum is a blockchain based platform which is designed to arrest the shortcomings of existing online gambling platforms through its decentralised ecosystem that prioritises transparency, eliminates the need for trust as well as the inherent risks involved in online gambling.Faireum will facilitate the development of new applications by allowing developers publish and monetize their own dApps, provided it meets the platform's requirements. The Faireum ecosystem is built on fairness and transparency, ensuring that all industry participants - users,developers,players and network contributors reap the benefits of a decentralised network.
How industry participants will benefit from Faireum

Users
Online gaming companies and other business entities operating on Faireum belong to this category.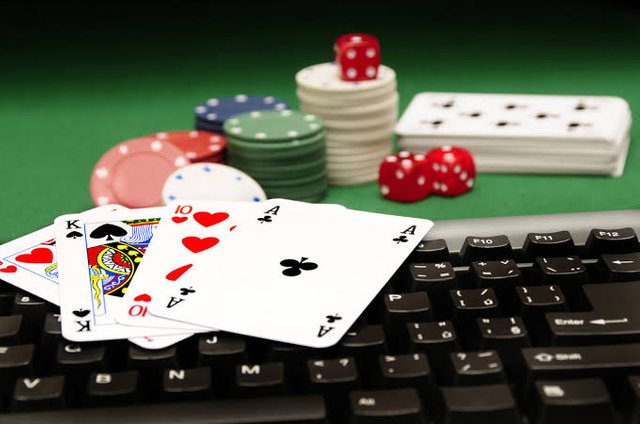 Unlike on existing gambling platforms, entry requirements are considerably lowered, thus encouraging a larger influx of participants. Rather than the high entry fees on conventional platforms, users on
Faireum
are only required to pay network fees in order to access nodes and use other services on the platform. Users can also play dual role of network contributors by running nodes and earning tokens in the process.
The implication of lower entry costs evidently cuts across all network participants, as it will in turn facilitate the reduction of withdrawal fees and elimination of hidden charges, which players will benefit immensely from.
Developers
Faireum provides a playground for developers to hone and monetize their skills.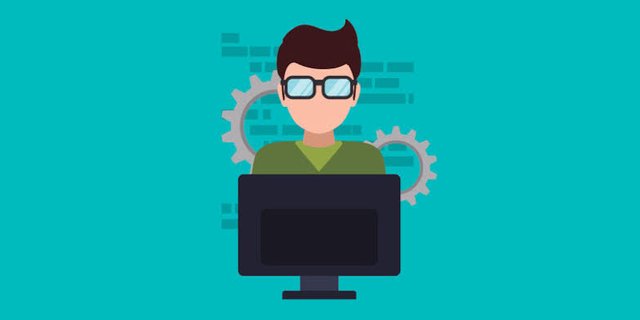 Asides earning Faireum tokens for developing high quality applications, they also have the opportunity to pocket extra rewards when they are recognised by contributors for delivering quality projects consistently. Faireum will allow developers benefit from each other by taking advantage of parallelism in application development through the sale of project source codes and templates. This will help in reducing application development to deployment time and also serve as a means of earning passive income for developers.
Network contributors
Network contributors are participants who contribute processing power by acting as nodes in the network.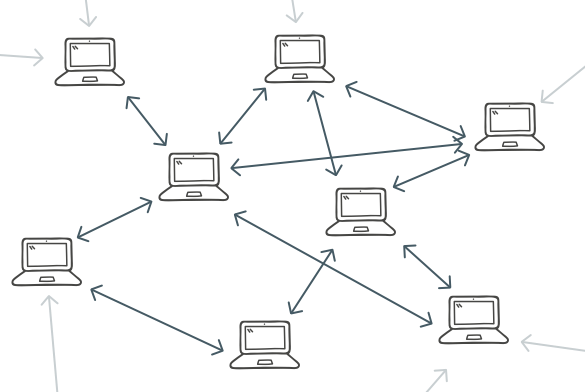 In Faireum's ecosystem, network contributors are categorised into block producers, block partners, block licensors, block distributors,developers, third party blockchain service providers and virtually other contributors to the growth of the community. They are rewarded through the RCM [Rewarding by contributing model] which ensures they get tokens for their efforts.
Players
Players are the end users or customers of the platform.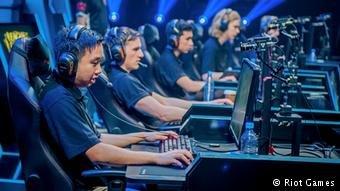 Asides being exposed to a wide variety of games and betting options, players can benefit immensely from a trustless system that zeroes the possibility of fraud, which is arguably the biggest menace rocking the boat of the online gambling industry. The adoption of blockchain technology has helped speed up payment processes, as transactions are now automated through the use of immutable smart contracts that escrows funds and performs an automatic fund transfer when player wins a bet. This way, Faireum effectively tackles the age-long problem of fraud and does it's bit in encouraging new industry entrants.Faireum ensures gaming is always on the go, with a 24hr uptime as the network is decentralised, hence devoid of server related downtime which disrupts operations.
Features and benefits of Faireum

Faireum provides a fully transparent online betting platform with reduced operating costs, no risk of fraud and higher payouts.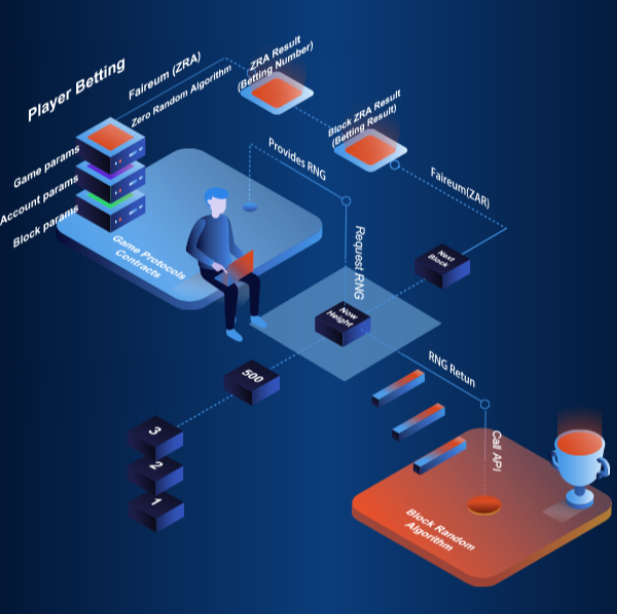 Faireum deploys a BFT-DPoS (Delegated Proof of Stake) concensus mechanism to deliver efficient transaction validation.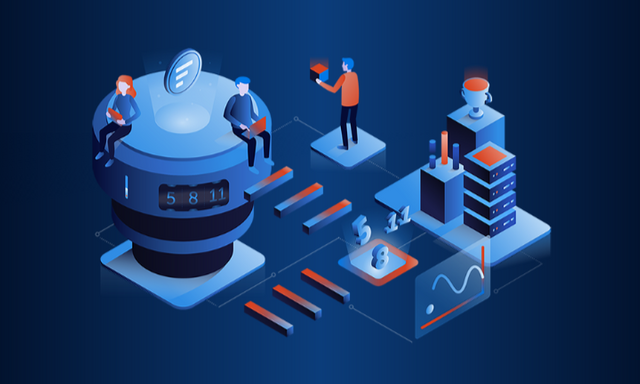 Faireum ensures it's ecosystem remains regulatory compliant by introducing "FairCash" system to eliminate tax avoidance and laundering.

Faireum is open source, allows smart contracts to be written on it and allows seamless third party integrations via APIs and SDK.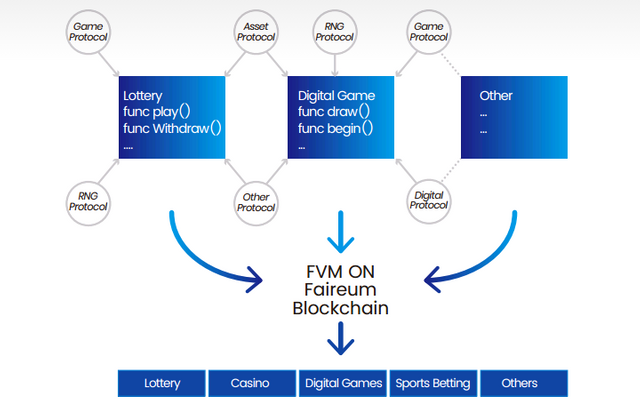 Faireum's architecture is flexible and supports migration of game contracts written on blockchains such as Ethereum/EOS as well as those written in high level programming languages.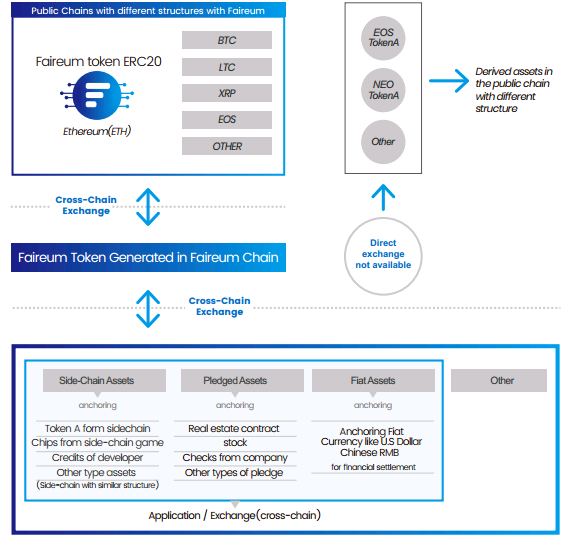 Game developers can earn regular income from their applications on Faireum, depending on amassed player base .

Faireum tokens are multipurpose utility tokens which are required to play games and to pay for other services on the platform.
Practical Use Case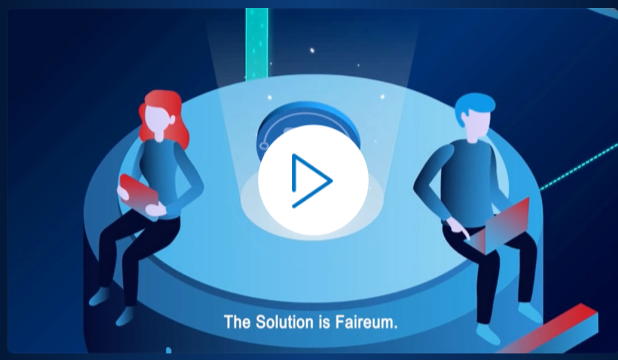 Mark is a gambler who recently embraced the digital age,migrating from betting outlets to online platforms. He was highly enthralled by the fact that he could place his bets from virtually anywhere with his mobile phone, monitor the outcome and possibly earn a few bucks . His joy was however short-lived!, as you would assume, everything went well right until payday 😢. Following series of complaints that yielded no positives, it was confirmed that the platform was run by rogue operators a month after. With a near shattered confidence in the new system, Mark decided to make a swift turn. Luckily for him however, a friend of his and a fellow online bettor introduced him to Faireum, though pessimistic, he decided to give it a shot. With Faireum, his initial expectations for online gambling was surpassed, suffice to say. He thoroughly enjoyed the visually appealing gaming interface, wide variety of betting options and more importantly, the fast payouts and negligible withdrawal fees. Problem solved !
Final thoughts- The future of online gambling with Faireum

Trust establishment between players and service providers has posed a huge stumbling block towards the growth of the industry and neither parties can be blamed, in all fairness as hundreds of scam platforms infiltrate the industry on a regular basis. The legitimate ones have their flaws as well; while service providers suffer the high costs of running the platform, users face the consequences of this in form of high transaction/withdrawal fees and sometimes, delayed payment.
Faireum steps up to the challenge by providing an answer to these questions through it's transparent online gambling ecosystem designed to benefit all industry participants.
TOKEN ALLOCATION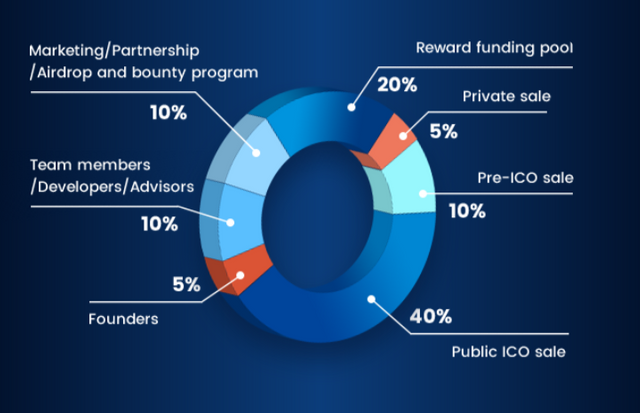 ROADMAP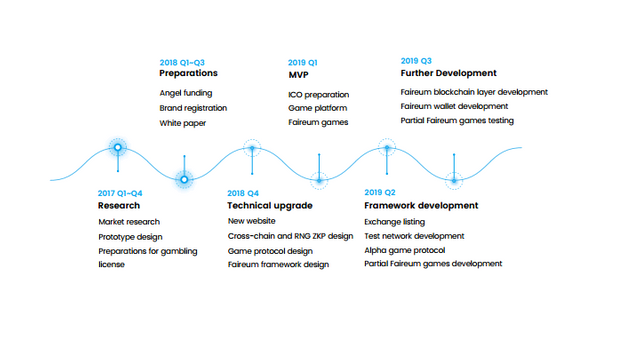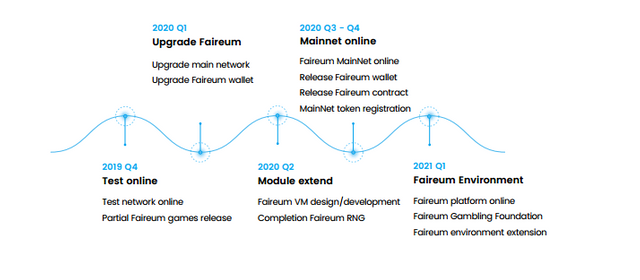 TEAM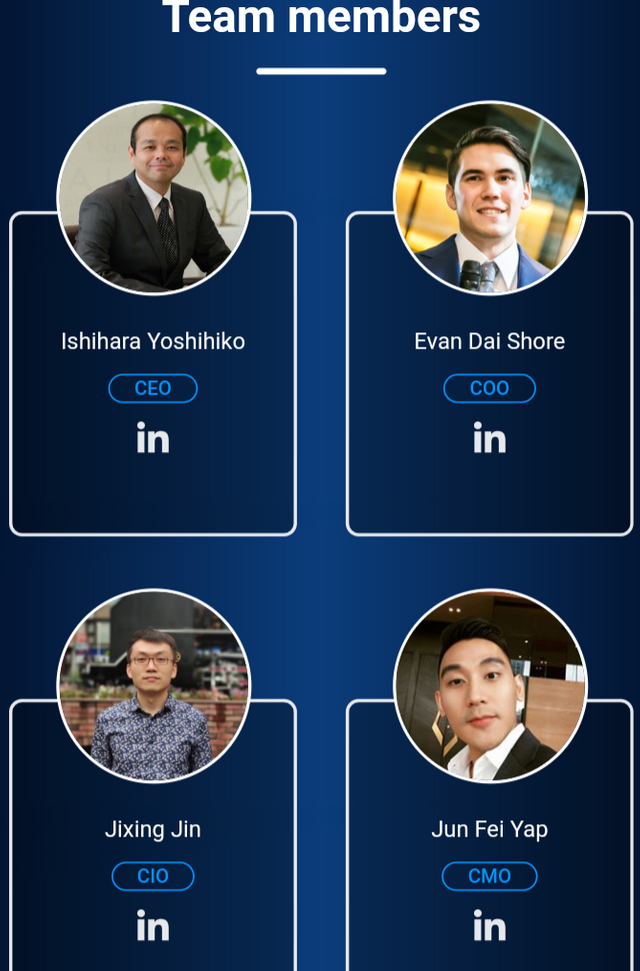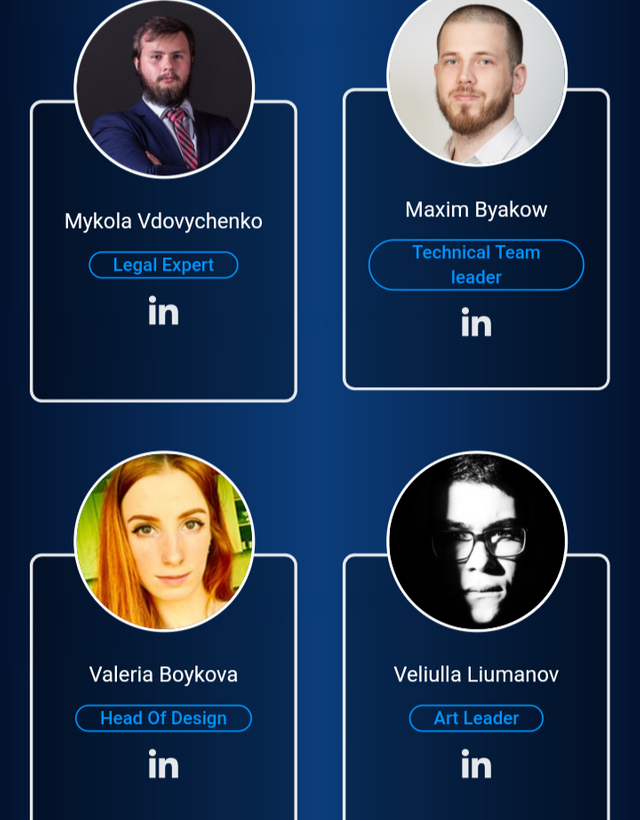 INFORMATION AND RESOURCES

Faireum Website
Faireum Whitepaper
Faireum Telegram
Faireum Twitter
Faireum Medium
Feel free to ask any questions concerning this project in the comment section below.
BountyOx username: danielwrites