NIX' Off-Chain Governance is now ready for beta testing. This has been a while in the works and we are extremely excited to be moving this forward. Please note, during the beta period, there may be bugs that will be ironed out, however, we expect full release to be in 1-2 weeks time. The QT wallet is the only supported wallet to partake in governance at this time.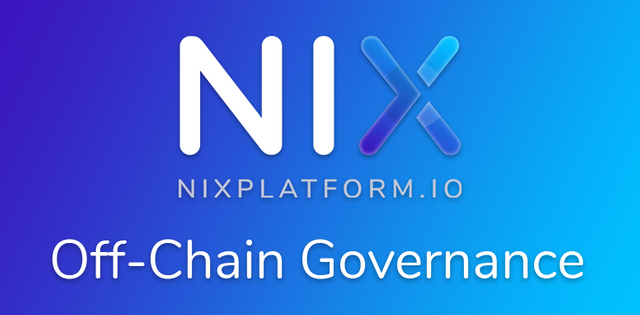 With Off-Chain Governance any user is able to hand in a proposal to the NIX ecosystem. Those proposals will be displayed on the Proposals Page as well as on the Governance Tab of the NIX QT Wallet.
Voting will be done via the very same tab within the wallet. During the beta testing, only the QT wallet will be supported (you can have both the QT and the GUI wallet installed simultaneously but only have one open at a time).
This marks another big milestone and on-time release as well as yet another big win for decentralization. With this new addition, developers (and anyone else with beneficial ideas) can offer their services to the NIX ecosystem and request funding for it. Further instructions can be found on the About Page.