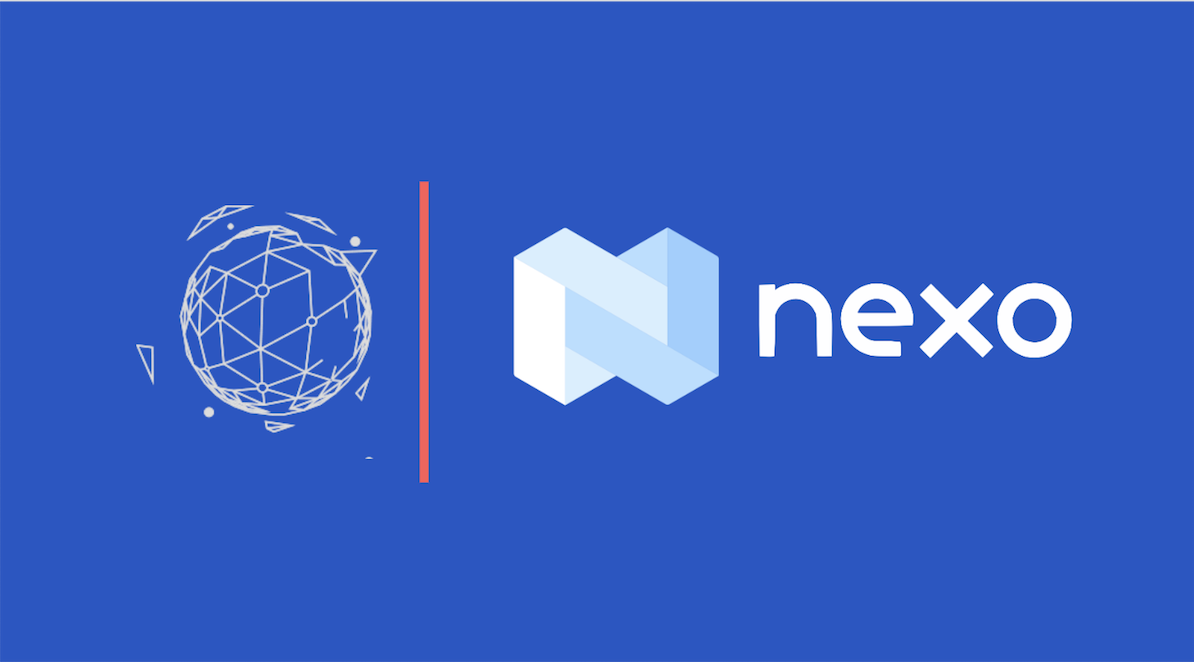 With the inception of Blockchain Technology, there has come many projects which are currently running and solely based on it. Blockchain acts like a 'blood' to several projects in crypto space. Of course, most of these projects are centralized and have a team looking over to their development. As per an estimation, crypto market should exceed $5 Trillion by the year 2058. That means, a lot money has yet to come in crypto space. This kind of money can only be brought by Institutional Investors and not retail investors. 
The point is : In future a lot of people will hold a decent portfolio of cryptocurrencies. It might include major cryptos like Ethereum, Bitcoin, Litecoin, Neo or some low-capitalisation cryptocurrencies. But what if, people need money while holding crypto portfolio but they don't want to liquidate their holding positions?
That's right. In this Scenario, Nexo comes into picture.
What is Nexo (NEXO) Cryptocurrency ?
Nexo is a Blockchain based project which allows users to get instant crypto-based loans whenever their want, without having them to sell their crypto portfolios and without any paper work.
As of now, there are no existing project in crypto space which allows people to get some case without having them surrender their crypto portfolio. NEXO, on the other hand, provides people an instant cash while allowing them to retain the ownership of their crypto portfolios. 
All the process of obtaining crypto based loans are highly simple and does not include any paper work, capital taxes and no credit checks.
How Does Nexo Work?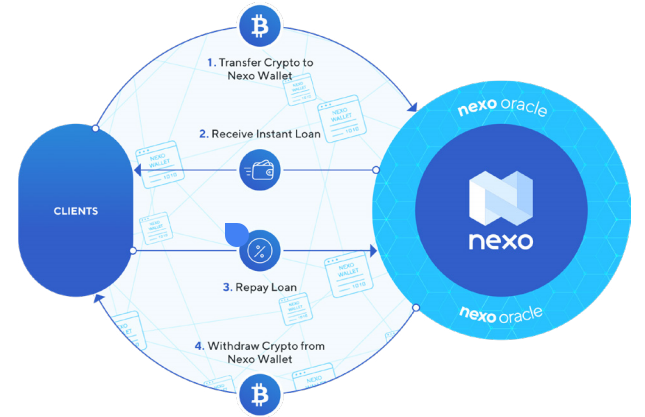 The whole system for obtaining loans via NEXO platform is very simple. 
Firstly, a person has to send their crypto assets in NEXO crypto wallet. Then after Block confirmations, the NEXO oracle system will devise the limit of crypto loan a person can get among other details. 
After this, the set loan amount will be available for the said person. This amount can be withdrawn either in USD or EUR. Also, NEXO credit card feature can also be used to use that loan amount. 
Now, the loan amount will be based on the market value of crypto assets submitted by the person in NEXO wallet. If the value of said assets increases, NEXO will increase the limit of loan on real-time basis. 
NEXO Token & Statistics

Nexo token is the in-built currency of NEXO project which allows people to submit their crypto assets in NEXO wallet in order to obtain the crypto-based loan instantly. 
As you can see above, Nexo token has a market capitalisation of $107.8 Million while cost of each token is $0.19. 
Verdict
NEXO is new project which is based on crypto lending business model. This types of projects have already been existing in the market but what makes Nexo different and genuine is its : Fully operational instant lending platform which adheres to the strictest KYC and AML global compliance standards.
Moreover, this project is listed on IDEX for now and in future, this holds the potential to be listed on some major exchanges, thus increasing the value of its token. 
If you're a long-term crypto investor, you might want to have a look at this project.
Thanks for reading ...!!