Swapy Network ICO Review - Universal Access to Credit
According to the World Bank, more than 2 billion people still lack access to regulated financial services globally. Such services include credit facilities and affect people especially in the developing countries of the world. Lack of access to financial services is a major catalyst to poverty and can be attributed to the high cost of banking infrastructure and a bias by financial institutions, only lending to affluent populations and dodging the people at the bottom of the pyramid.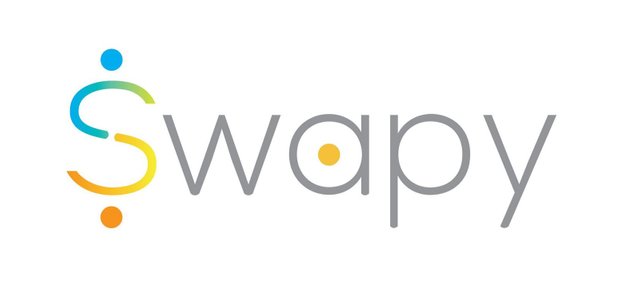 Technology has always been relied upon to create cutting-edge solutions to some of the world's most pressing needs, and the issue of underserved credit markets could not be an exception. Swapy Network is developing a moonshot idea to address lack of credit access globally, and ultimately walking the talk of a "Universal Access To Credit". These guys are making good use of the blockchain technology to facilitate financial inclusion and to provide credit services to people from all walks of life, all over the world, and finally bring to life the hope for stronger financial powers and improved living standards. 
A Unique Decentralized Protocol
In the quest to create a universally viable solution to credit access, the Swapy team has created a decentralized protocol with an entire suite of three integrated applications (decentralized applications - dApps) namely; Swapy Exchange, Swapy Financial ID, and Swapy Data Market. Here's a glimpse of what these applications are and what exactly they seek to offer:
Swapy Exchange - Swapy Exchange rides on top of credit rate disparities between countries, where underdeveloped countries have a lower credit offering to interest rate ratio, meaning that credit becomes more expensive and saving less rewarding. They are creating a platform where creditors from underdeveloped countries (high-interest rates) will get connected to investors from developed countries (lower interest rates), thus bringing smart money to growing economies and promising higher returns for investors and lower cost of capital for credit companies. 
Swapy Financial ID - Swapy Financial ID addresses the issues of information integrity and asymmetry, giving people financial identities that are acceptable anywhere in the world.
Swapy Data Market - The Swapy Data Market is creating a system where an individual's financial data is transformed into self-determined values through a token-based mechanism. It also seeks to introduce an ease of entry for newcomers in the credit markets, considering that large pools of information will no longer be exclusive of huge corporations.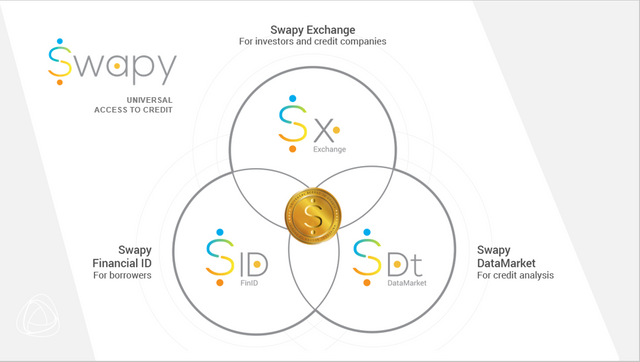 Swapy Network is pioneering solutions to realize their vision for a world of efficient credit markets, with zero entry barriers for new participants, and where consumers can enjoy the advantages of Universal Access to Credit. 

The Swappy Team
Swapy Network has a strong and multi-talented team behind it, with three highly skilled and qualified co-founders, five experienced team members, and ten reputable and respected advisors. Meet some of Swapy's team members below:
Swapy network also has Ten highly reputable and respected advisors including Tim Draper, Don Tapscott, and David Orban, together with respectable business partners.
"Working at Swapy has made me realize the great power of the blockchain community. The blockchain brings loads of people together to solve real-world problems. I'm glad that Swapy is solving the access to credit problem and even more glad to be part of it!" — Adriel Santos
Swapy Network's ICO is Live
Swapy Network uses the SWAPY, an ERC20 utility token (implemented on Ethereum Blockchain), which is the unit of value for all services in the Swapy Network. 600 SWAPY is equivalent to 1 Ether. There are one hundred million (100,000,000) tokens minted, which will be distributed to the various Swapy Network shareholders and a half to be traded in the Swapy ICO.
 
In my personal view, the Swapy Team is up to some real deal here, considering the large numbers of underserved credit markets, interest rates differences between countries, and data integrity, among other reasons. Blockchain and technology will continue to shape the future of industries and as such, innovative technologies like Swapy's should be taken more seriously and enthusiastically.
 
Their well-written white paper and FAQ available at https://www.swapy.network
Facebook: https://www.facebook.com/Swapynow
Twitter: https://twitter.com/swapynetwork
Bounty: https://bountyhive.io/r/ringzero