Robotina - Save Electricity with Robotina IoT Platform
At the moment, the total consumption of electricity all over the world is very high and stands at almost 20.000 TWh. The average price of this consumption is 0.14 USD per KWh which translates to USD 3tn every year. 
Apart from the issue of the ever-growing use of electricity, the demand and supply is unpredictable, and this is despite the interdiction of wind turbines and solar panels that are highly dependent on weather conditions to work. 
Such issues contribute to making the electricity grid unstable translating to high costs to the operators of the system as well as its end users. For our standard of living to be sustained, energy grids must be balanced. This is where Robotina comes in.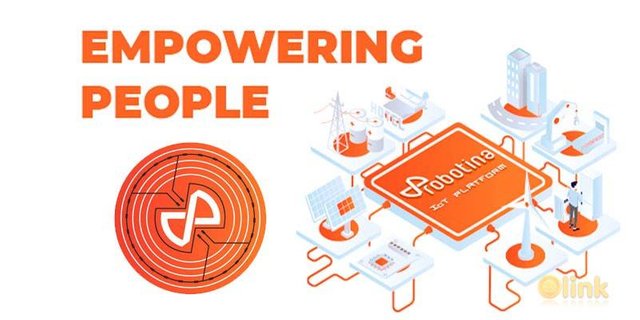 Robotina is a comprehensive, high-tech, vertical platform that entails Internet-of-things technically referred as IOT elements (things, processes, data, people), Power-Platform that will use Smart Contracts, Artificial Intelligence and Blockchain technologies to disrupt the electricity market. It will also implement a mutual sharing economy business model with many benefits to the users. Deregulation of the field of electrical supply and its legal framework has made it possible to separate roles of the electric industry stakeholders, removes monopolies and opens the marketplace.  
Features of Robotina 
Some of the tehnologies that define the Robotina platform include Smart Contracts, Artificial Intelligence technologies and Blockchain.
There is also the Robotina utility token ROX that allows members to get things as well as any service in a virtual marketplace at a reasonable 3 % discount rate. It will also help them receive additional benefits in correlation with their collective activities. The interests of the user will also be the driving its driving force, and this will cause exponential growth for many users, and this will lead to more transactions and eventually wider adoption of the Robotina utility token ROX.  

Utility token ROX will be the only exclusive token in  internal transactions. Users will get special discounts when paying with ROX (one of the ROX utility features).
Robotina's HEMS (Home Energy Management System) with an inbuilt Operating System supported by AI keeps track of energy price, energy consumption of each and every device and weather.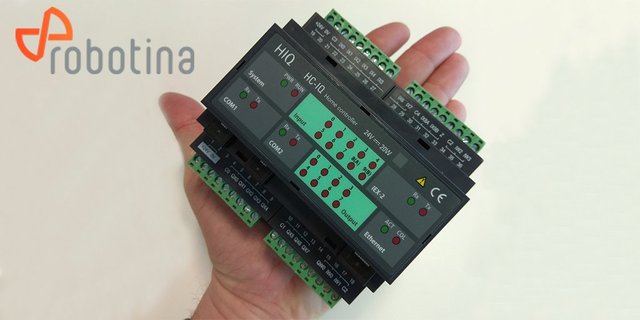 Benefits of Robotina  
This is the first time since time immemorial that Blockchain, IOT and Artificial Intelligence are bringing great benefits to users as well as power suppliers. When connected to Robotina ecosystem, people will be empowered to save energy as well as earn, and reduce pollution on the planet. Robotina presents a paradigm for the design and operations of the electrical power network with the objective to enhance efficiency, user engagement, and service quality. Their change will also make it possible to save costs incurred in power generation, distribution as well as consumption.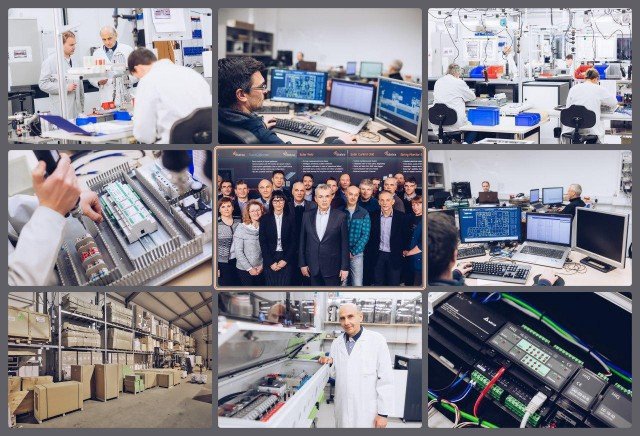 The Team  
The executive team of Robotina includes:
David Palcic who is the president of the board and who boasts a master degree in Business Administration from Clemson State University, USA and a bachelor's degree in Electrical Engineering from the University of Ljubljana.  
Milan Susman, CSM who is in charge of sales and marketing.  
Ivan Morano, CTO Mr. Morano in charge of a team of programmers and engineers
Dr. Domen Zupančič who directs artificial intelligence and behavior intelligence aspects of the organization.
Damir Škrjanec, R&D Mr. Škrjanec heads R&D and is the key person for development and quality of hardware and system software specifications. He coordinates all the R&D activities (embedded, software engineering, embedded systems, networking , MODBUS, and analogue/digital electronics.
Golle Hubbert, GM in charge of the Smart Grids Division at Robotina.
Erik Bubola is in charge of Smart Grids
Armin Alagic who is the team leader of blockchain division
Joao Fernandes, is the Sales Manager at Robotina  
ICO Details
They aim to raise up to $28,5 million with a sale of 570,500,000 ROX tokens. The crowdsale has began on 21/03/2018 and it will continue until 30/04/2018. They already have reached $10M soft cap.
Their well-written white paper and FAQ available at http://www.robotinaico.com
Telegram: https://t.me/Robotinaico
Twitter: https://twitter.com/robotinaico
Facebook: https://www.facebook.com/robotinaico
Medium: https://medium.com/@robotinaico 
Username: ringzero