DocTailor - Smart Contracts Made Easy
With the recent rise of Ethereum blockchain, the demand for creating smart contracts has grown. Producing smart contracts can be a time consuming, challenging and expensive task. Because of these reasons, DocTailor is creating a platform where smart contracts can be easily made by anyone.

The advance of blockchain technology in the world has led to the development of many things in different sectors of development, especially in the financial sector. Digital payment trade is the most rising technological trade which involves the use of cryptocurrencies as a form of internet payment. DocTailor is a company that used blockchain technology to come up with a smart contract platform that helps certain personalities as well as organizations to make and send smart contract without necessarily having any prior experience related to it. Development of this company intended to take advantage of the rise in crypto business and become the latest platform in the field to help the people ease the customization of the legal contracts. 
What are Smart Contracts?
If you want to understand what DocTailor is, you first need to know what smart contracts are.
Smart contracts are just like contracts on the paper, the main difference is that they are completely self-executing, digital and stored inside of a blockchain.  They don't require a third party or a middleman to be executed. 
Here is an example for better understanding: when you are investing in an ICO with ETH and the project doesn't hit the soft cap, then the funds are automatically returned to your ETH address thanks to the smart contract. In this case, they work like an escrow between the supporters and the product team. 
In my opinion, one of the main advantages is that they are immutable. That means that once the smart contract is created, it cannot be changed.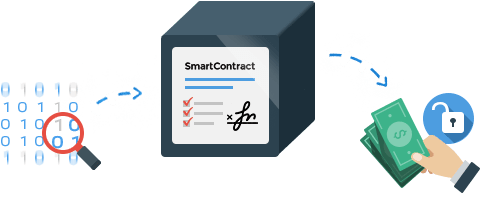 How is DocTailor unique?
The production of contracts which are legally made is a common feature for every business organization and individuals. DocTailor is unique in the sense that it allows its users despite their experience or skills to produce a well formatted legal smart contract. The documents produced have good quality integrated features to suit user preference and requirements since they are generated. It tries to solve many problems that circulate around this area and takes the advantage of Blockchain technology. 
Token Sale Details
This company developed due to the rise of Ethereum blockchain with the goal of providing its users a way of creating tailored legal contracts. This project is good hence one should participate in as it has already attracted many people throughout the world. Is good to participate in because of its reliable features which include:
 It is easy to structure the documents hence take the least time as possible.
 The created documents can be downloaded in formats like PDF, HTML, and Word among others
 Transparency of templates documents is maintained through regular checkups before they are uploaded.
This platform will be powered by their cryptocurrency token DOCT, enabling the user to operate all utilities within the ecosystem.
Initial Coin Offering is currently live with 30% bonus. They have already sold more than  10,000,000 tokens and raised almost half a million dollars.  
Conclusion
The use of DocTailor will simplify the lives of many through its efficiency and time-saving. It has many advantages and its features being regularly updated. The blockchain based business environment has been growing exponentially and there is a growing demand for smart contracts. DocTailor is a much-needed product if we want to bring cryptocurrencies and the blockchain to the mainstream.

 
Their well-written white paper and FAQ available at: http://www.doctailor.com
Twitter: https://twitter.com/documenttailor
Bounty: https://bountyhive.io/r/ringzero