BitRewards ICO Review - E-commerce Loyalty and Rewards Platform on the Blockchain
BitRewards is an online reward system or loyalty program offered to e-commerce merchants and businesses in order to incentivize their customers in cryptocurrencies. In their own words, it is a a Blockchain rewards and loyalty program. It is a single ecosystem which works on B2B and B2C model, in that order respectively, to transfer rewards, that is, BIT tokens within an internal platform. The customers who win these rewards can redeem exchange, transfer or trade this currency within the BitRewards ecosystem against any store linked to this platform.

How it works?
BitRewards uses BIT tokens to empower their merchants who reward their customers with it. As any cryptocurrency works, it increases with time motivating the customers to make more transactions with businesses who are connected to BitRewards. Based on their solid infrastructure, Al-based technology and blockchain system, BitRewards provide every business with a single point of contact for the loyalty program and give out BIT tokens unhinged from their platform. They also provide the merchants with complete set up of cryptocurrency wallet, mobile app, geo-fencing and gift cards. Based on the merchant a customer is using, they can earn tokens through various actions like purchases, invites, social media recalls and more  
This helps the merchant in retaining customers for a longer period opposed to the general e-commerce trend which has no brand loyalty. This BIT earning program is created to attract more customers but not bind them to a single business; thus, the BIT owned by the customer can be used with any merchant of BitRewards program creating a higher interest in the BitRewards system itself.
The Team
BitRewards platform is a large virtual space in the cryptocurrencies market, a birth of great minds and capable hands that keep it alive and online at all times, providing all kinds of support to businesses and customers. BitRewards team leadership constitutes of: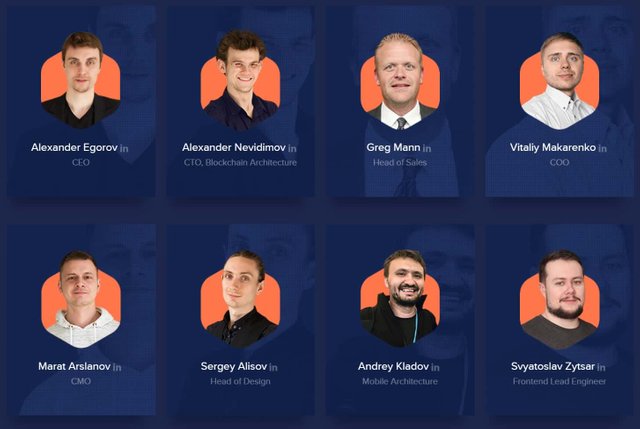 Advantages  
 All businesses incentivize their platforms in order to gain more customers and gather larger traffic and conversion. Many times either business incurs loss due to these credit and loyalty programs or customers find the given credits programs dissatisfactory and binding. With the use of BitRewards, the flow of currency is not only virtual but also free of above restrictions and losses. For starters, the value of any secured BIT always increases making it an incentive in itself for retailers and buyers. Moreover, B2B transactions of BIT currency attract BIT users along with regular customers, giving merchants a larger shopper base. BIT rewards also increase the interest of buyers increasing brand loyalty. The increasing value of BIT also installs a fail-safe and loss-free loyalty program for the businesses.
For the customers, the higher freedom of using BIT through BitRewards on any of their merchants gives them room to use their rewards in multiple places and thus gain more rewards. These BITS can not only be redeemed but also accumulated from various merchants into one account increasing one total sum. Even if a customer accumulates a large amount of BITS without using, its value keeps increasing with time making it valuable to both customer and business, whenever used BitRewards also allows simple transaction process and card linking to make the merchant and customer connection hassle-free.
Token Sale Details
BitRewards has created a total supply of 2,000,000,000 tokens out of which 64% was made public for sales period. The period of pre-sale closed on 31st March 2018 and an ongoing crowd sale closes on 30th April, 2018. The remaining 34% percent of these tokens are reserved for liquidity purposes and company uses 2% amounts  as contingency plan making BitRewards, a full proof system.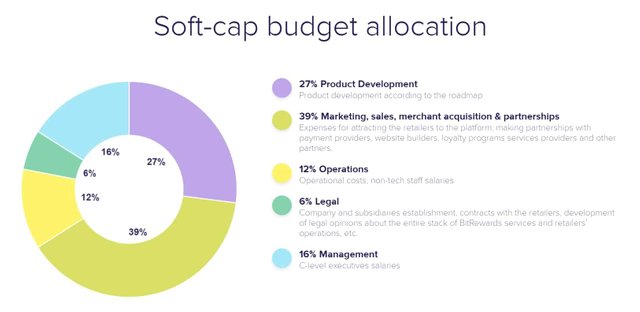 BitRewards has a great transparency in their workflow which helps in tracking their milestones setting appropriate user expectations. The set up of their reward based system was made in November 2016 and is finally scheduled to go live in May 2018 after the sale closes. 
Their well-written white paper and FAQ available at https://bitrewards.network/
Facebook: https://www.facebook.com/bitrewards.network
Twitter: https://twitter.com/bitrewards