Akaiito is a blockchain platform that combines different technologies to make it easier for users to pay for different goods and services using cryptocurrency. Whether you want to buy a car, buy furniture, hire a gardener, order a pizza or pay for the services of a lawyer, Akaiito promises to make it easy.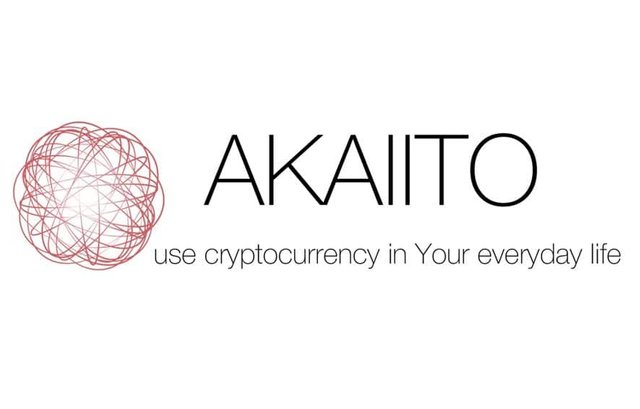 It has come up with different sections: Online Market, Rent, Services and Online Map. Their main goal is to use innovative technology and geolocation to inform people where they can use their cryptocurrencies on their online maps. This is one of the best things to have ever happened to the cryptocurrency community. For instance, travelers will be able to find accommodation and car rental quickly. 
Why it's unique and beneficial 
As compared to other platforms, Akaiito will have multiple categories. It will include many spheres such as rent of cars and apartments, online market, online maps and services/jobs. It will work based on the blockchain. This means all the deals will be safe because both the buyer and the seller will use smart contracts. The best of all, it will become an all in one platform. With Akaiito, you will only need one platform to do everything. 
You will not need thousands of icons on your mobile phone screens and desktops, no more passwords and no more confusion. Since it's been inspired by the current problems, it's meant to solve them so as to make crypto life more convenient and comfortable. 
The benefits of Akaiito as compared to other competing projects 
Each buyer and each seller can influence each other by leaving him or her a review after the transaction. 
It's a single platform that provides convenient use of cryptocurrency. ,
Since it charges only a small commission of 3% and 1 % this can always be returned back through a cashback. 
Apart from the desktop computer, it can also be used on a smartphone. 
Akaiito Token sale details and why should one participate
For the convenience of the user, all payments on the platform will be made only in AIC token. The work of Akaiito is to make every user feel confident and secure knowing very well that they are dealing with high quality. There are also very strict rules to ensure that the platform is developing in the right direction to achieve mutual respect among the users. They plan to sell up to 22,500,000 tokens in the ICO.
The Pre ICO started on 12th February 2018 and the ICO started on 13.03.2018 and will last until 18.04.2018. If you decide to participate in the token sale, you will currently get 28% bonus on your purchase.
Conclusion 
If you are a traveler and crypto owner then Akaitto may be very useful for you. Apart from having a real team of highly committed people, it also operates in transparency hence expects to bring cryptocurrency to the mainstream. Above all, it's an all in one platform where you can do everything. If you are looking for a strong company with real people than Akaiito is the best company for you.
Their well-written white paper and FAQ available at https://akaiito.io
Facebook: https://www.facebook.com/officialakaiito
Twitter: https://twitter.com/OfficialAkaiito
ANN:  https://bitcointalk.org/index.php?topic=2804929