How Blockchain Can Change the Event Ticketing Industry
The entire global ticketing market is rapidly moving from offline to the web: most major players in the US and Europe now offer tickets online. When so many people are deeply buried in their smartphones for hours on end, there simply can be no other way to sell tickets.
Event organizers and ticket distributors have to fight tooth and nail for every customer, employing a broad range of available instruments, from internet marketing, to ad network integration, to social widgets. But reeling in a potential customer isn't even the hardest part. The market is suffering from a few historically determined limitations that could potentially be resolved using the latest and greatest in online technology.
In 2014, a team of enthusiasts with a background in event industry decided to dramatically reinvent the entire ticketing process.
So began Tickets Cloud, a platform that connects event organizers and sellers to help them sell tickets both offline and online via one service.
Apparently, the value of Tickets Cloud is evident to the market: as of today, over 800,000 tickets have been sold in more than 950 contracts. In 2017, Tickets Cloud has become the first technology platform to power online ticket sales for AliExpress, an international online retail giant. Whopping 500% growth between 2015 and 2016 has propelled the company to the current US$2 mln in monthly turnover.
The primary idea behind Tickets Cloud is to create equal opportunities for all players, thus helping the most efficient distribution channels emerge and do away with ticket quotas, the way packed-switched networks are doing away with the circuit-switched ones.
However, as the ticketing industry grew larger, some problems remained persistent, such as secondary market profiteering, fraud, fake tickets, incomplete sales of ticket quotas, and lack of a single refund mechanism.
Unfortunately, it's not rare for online tickets to be rapidly bought out by bot networks, only to be sold at a steep premium on the secondary market. Another problem occurs when illicit profiteers refund blocks of tickets shortly before the beginning of the event, leaving organizers and distributors without their fees and their profits.
But the main issues are an informational asymmetry between different players and lack of transparency. The existing ticket distribution system still primarily relies on quoting: largest players get the best tickets while smaller ones have to turn a profit from a lower number of less favorable seats. This suppresses competition and holds the market back from discovering the best strategies and the best channels organically. There are always issues, such as ticket counterfeiting and high entry barriers for ambitious new entrants.
Why Blockchain
Blockchain has a good shot at solving all those problems, changing the standards of communication between various parties, and making the whole booking process more transparent. This is possible thanks to smart contracts that enable event organizers to set complex policies for crypto-tickets, such as various categories, pricing, exchange, refund, or resale rules, and revenue sharing. At the same time, the customers can be dead certain that their tickets aren't fake.
To bring all those ideas to life, the team at Tickets Cloud has launched сrypto.tickets, a blockchain-based ticket distribution platform featuring automatic billing, minimal costs, fraud protection, and clear rules. This platform is open for the entire global ticketing industry to use.
Crypto.tickets is based on three key elements: Tickets Chain blockchain platform, Tickets Cloud ticketing system, and Tickets Wallet. Tickets Chain is a blockchain-based solution that manages and regulates interactions between all relevant parties in the market. Every new event in the system is essentially a smart contract responsible for payment processing, emission and refunds of crypto-tickets, their transfer and further resale on a decentralized blockchain ticket exchange. Tickets Chain is a versatile solution for any ticketing systems, and any market players can employ blockchain.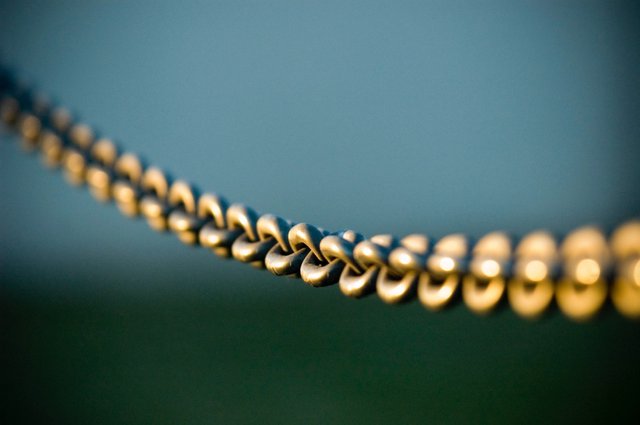 Photo by Mike Alonzo on Unsplash
Tickets Cloud helps distributors and event organizers solve the problem of lower than expected sales: the system allows sellers to connect to an unlimited number of online ticketing systems and organizers from all around the world while customers don't need to check dozens of different websites. There's no reason to split the entire ticket pool into quotas: all tickets are available to all sellers via one unified API.
All interactions between customers and the system happen in Tickets Wallet, an online wallet that handles ticket storage, cash-to-token transactions, and messaging between clients and organizers. The purchase process goes as follows: user chooses a ticket and pays for it in tokens or their local currency which is automatically converted.
Upon successful payment, the smart contract sends the ticket to the user's account in Tickets Wallet. Arriving at the site, the user scans a QR code that tells the system the ticket has been used, rendering it completely impossible to resell or pass on.
Ecosystem of the equals
Thanks to blockchain, the market will be more equally balanced between organizers, distributors, and end customers. Everyone will be able to influence everyone else and hold them to account.
Value for fans
End customers will be confident that their blockchain tickets aren't fake or fraudulent, whether they purchased it on the primary or secondary market. If a seller runs Tickets Cloud and is bound by a smart contract, the purchase is guaranteed to be safe. Customers can also influence event organizers via voting, e.g., if a big number of complaints has been filed against a certain event, an automatic voting process may be launched, and in case of an event failure, automatic refunds will follow. Users form their own rating of ticketing systems and organizers, allowing the system to quickly kick off dishonest players.
Value for ticketing systems
Ticketing systems will be able to enjoy all advantages of blockchain: split payment billing, a global rating of organizers to help eliminate fraudsters early on, and new channels to communicate with customers. Organizers will be able to take full control of issuing not just tickets but also tokens that can be used in a loyalty program.
Value for event organizers
With crypto.tickets, organizers will be able to issue crypto-tickets that protect their customers from fraud. The technology lets them either make extra revenue from secondary market sales or block aftermarket sales altogether. There is also a way to allow only one ticket purchase per customer. All these possibilities make the ticketing process entirely manageable by the organizers. Together with distributors, they will be able to send out push notifications and design loyalty programs using tokens.
Value for distributors
Distributors will receive access to all available first-hand and secondary market tickets. A distributor will be able to do business with any number of organizers and brokers under one contract, via one API, all while retaining flexibility and independence in negotiating better terms with organizers. Smart contracts ensure that all parties receive their respective fees and cuts.
This is the future of the ticketing industry the way crypto.tickets sees and designs it.
To learn more about our project, please follow the links below:
Whitepaper – https://crypto.tickets/crypto.tickets%20whitepaper%20ENG.pdf
Facebook – https://www.facebook.com/crypto.tickets/