Inferno Analysis: Crown Coin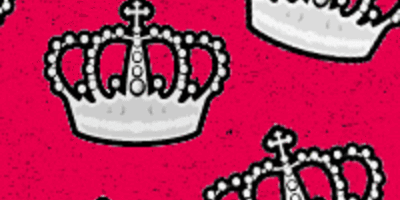 TL;DR Competent, organised, compliant – the best combination the crypto world has to offer
Introduction
So far we've covered Waves, a massive, well-funded and highly-organised crypto project; and TurtleCoin, a tiny grassroots coin with an extremely active following. This time, we're looking at a unique crypto initiative that sits somewhere between the two: Crown Coin.
Crown is a regular, mined crypto with an established track record (founded 2014), a small but active community, and some competent devs who are passionate about bringing a new approach to decentralised applications. The fact that it's a Masternode coin that pays out regularly if you make the investment and effort to set up a node really doesn't hurt either.
Disclaimer
Crypto investment is risky and the markets can be highly volatile. Do your own due diligence before buying. No responsibility is accepted for investment decisions made on the basis of this analysis.
Background
At first, Crown is a little hard to get your head around without some help, but it's essentially about connecting regular applications with blockchain technology. Whilst Ethereum allows you to build decentralised applications (dapps) entirely on the blockchain, Crown aims to take a smarter and more scalable approach to this by allowing ordinary applications to hook into the blockchain. Businesses will be able to register identities and run applications, plus use an instant payment API, all on the blockchain. It's a smart approach and the team has already signed up its first real-world businesses.
Compliance is a huge concern for the Crown team, who are committed to doing things in a way that is sustainable in a climate of evolving regulation. It's a mined coin – there was no ICO, avoiding future issues that may arise around securities legislation – and because it's merge-mined with bitcoin the hashrate is huge, making it an extremely secure blockchain. There's a firm emphasis on working tech over hype, so 'marketing' is not something large amounts of money are being thrown at until all the pieces are in place. The community is relatively small but active, and there are frequent meetups in various locations around the world.
Masternodes and System Nodes are critical to the Crown ecosystem. Originally a DASH fork, the team has created a model where there are layers to the network: the miners, who receive part of the block rewards, and then the Masternodes (10,000 CRW requirement) and System Nodes (500 CRW requirement) who will process transactions and support the payment and business APIs. The price of CRW (around $2.40) means that these are currently a very attractive price, and although a Masternode will be out of reach for many investors, System Nodes are much cheaper and have a better ROI from staking income. At current prices, a Masternode costs about $24,000 and nets the holder about $540 per month. There's a handy calculator at https://crowncentral.net.
A slice of block rewards is reserved for bounties, and Masternodes can be used to vote on proposals which automatically pay out a respectable chunk of CRW for these at regular intervals. This is an excellent way to fund development and avoids the need for either a controversial ICO or donation campaign.
Existing features
Qt wallet
PoW merge-mined with bitcoin
Masternodes and System Nodes
Decentralised voting for funding proposals and governance via Masternodes
Upcoming features
Decentralised apps in development
Powerful APIs for cloud blockchain applications
New consensus and scalability tech
Integration with distributed storage solutions
Strengths
Strong team and commitment to 'doing crypto right'
Masternodes and System Nodes offer significant revenues
Self-funding model through block rewards
Innovative features incoming
Currently underpriced
Merge-mining with bitcoin ensures enormous hashrate and security
Weaknesses
Adequate but limited funding through protocol
Active but still small community
Currently lacks exposure of other comparable projects
Conclusion
Crown is one of those jewels in crypto: an overlooked project that looks like it's doing everything right and has a firm vision for the long term – in terms of tech, compliance, marketing and strategy. If the team succeed in delivering that vision (and there is every indication they will) then there is no reason to doubt that Crown will be integrated in a wide range of business applications. It's one that rewards holders in the short-term via Masternode staking, but also has amazing potential beyond that.
One-year outlook: Very positive
Assessment: Already profitable due to Masternode and System Node payouts; significant room for additional growth on the basis of comparable projects.
Action: STRATEGIC BUY
Approach: Acquire an initial stake (possibly over time to average costs) sufficient for a Masternode or one or more System Nodes; sell revenues to de-risk or hold them to compound in new System Nodes.
For more information, visit https://crown.tech.
---
Red hot news, scorching wit and searing opinion pieces from Crypto Inferno.
Join us on
Telegram: https://t.me/crypto_inferno
Reddit: https://www.reddit.com/r/CryptoInferno/
Twitter: https://twitter.com/CryptoInferno_
Facebook: https://www.facebook.com/CryptoInferno/