GX BLOCKS : A Genuine Ecosystem for Profitable Cloud Mining of Cryptocurrencies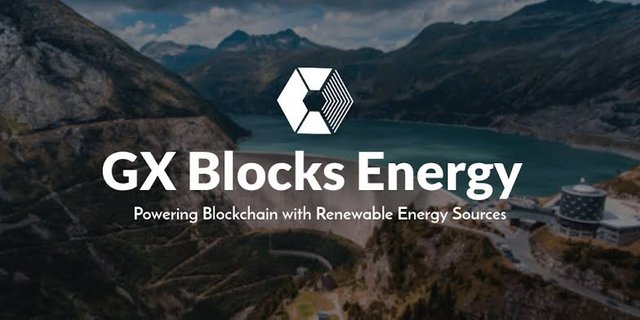 Cloud mining is recognized as a genuine source of investment in the cryptocurrency space. In cloud mining, users are allowed to buy mining power of machines established in remote data centers rather than using their own equipments.
This refined process of mining cryptocurrencies is devoid of challenges like electricity issues, installation complexities and maintenance costs. However, persons involved in cloud mining of cryptocurrencies experiences unlimited benefits, saves time and receive better output than traditional form of mining.
At present, cloud mining continues to be a trending hype because of it's disruptive advantages, which includes :
Fast Return on Investment : Nowadays, not everyone can afford huge data center or posses the capable machines to mine cryptocurrencies. With the present advancement in cloud mining technologies, people can easily purchase mining power of hardwares placed in remote locations and earn quick returns on their investments without hassles.

Good Profits: Several persons who engages into mining contracts, continue to benefit from the services which enables them to obtain as much as 60 % of revenue on their investments within a year coupled with rise in rate of cryptocurrencies.

Minimal Risk And Affordable Cost of Entry : Cloud based mining comes with mining mechanism that offers low cost of entry, expenses and minimizes risks, which differs from conventional model of cryptocurrency mining.

Reliable : Companies that offers cloud mining in cryptocurrencies and altcoins have registered legal status, which compels them to be reliable and transparent in their activities with clients and partners.
From the above listed advantages, it can be understood that cloud mining remains a remarkable trend and will continue to serve as a relevant source of investment.
Are you are interested in being a part of the booming cloud mining bandwagon, then GX BLOCKS is a promising venture with incredible potential to improve your crypto funds and finances.
GX BLOCKS presents the same process of excavating digital currencies to interested persons like other cloud mining companies and platforms. However, GX Blocks operates differently because their cloud mining systems is fully backed by sustainable, clean and renewable energy that eliminates reliance on electricity or fossils fuels for mining purposes. With this, users are exposed to smooth mining operations which provides better returns on their investments.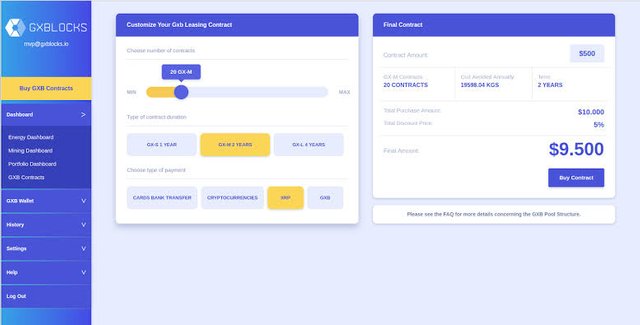 The platform comes with advanced cloud computation facilities and hybrid business model which averts risks unlike traditional cloud mining platforms. Also GX Blocks is a DLT based structure and smart contracts is made evident in the platform. The GXB smart contracts gives users a valid opportunity to receive monthly passive rewards by owning GXB smart contracts.
Furthermore, GxBlocks platform is designed to be rather intuitive and user-friendly for simpler navigation by users. Subscription contracts for mining is present on the platform at affordable prices, hence anyone can purchase and start mining their preferred digital coins.
The developers merged some interesting features into the platform like live monitoring dashboard, integration with coin selling exchanges and payments via inter - ledger protocol, which aims to foster convenience and provide better experience for users in their activities conducted within GX Blocks framework.
Security is another important priority in GX Blocks. Multi-signature wallet with good security systems is available in the platform to secure all funds regularly from hacks or theft.
In conclusion, GX Blocks ensures that cloud mining of cryptocurrencies becomes easier, wherein anyone can register, interact with the platform' tools and lease GX Blocks services which enables them to excavate digital currencies without complications of convectional model of mining.
Official Resources :
Website : https://gxblocks.com/
Whitepaper : https://gxblocks.com/wpcontent/uploads/2020/06/GX_Blocks_Platform_Q2_2020-1.pdf
GX Pre-Sale link : https://gxblocks.net/collections/gx-blocks-contracts
Twitter : https://twitter.com/GxBlocks
Facebook : https://www.facebook.com/gxblocks/
WRITER DETAILS,
BTT Username : Johnson Knight
BTT Profile Link : https://bitcointalk.org/index.php?action=profile;u=2326370;sa=summary
Telegram username : @crimson_osito