AMEPAY : A Blockchain Based Platform For Easier And Reliable Borderless Payments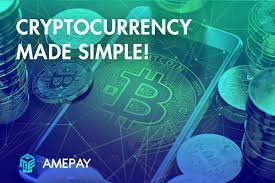 In modern times, payments can be achieved through several options and existing advanced technologies have made some of these payments gateways to become efficient, simple and better.
Nevertheless, increase in population and growth of the digital world creates intense demand for up to date technological payment method that is devoid of flaws and provides enjoyable, reliable, effective and fast service unlike it's counterparts.
Amepay proposes to be the new solution for payments which will be reliable and open to everyone.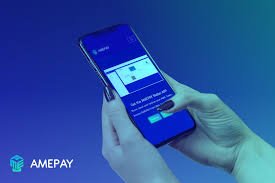 ABOUT AMEPAY
Amepay is a modern innovative cryptocurrency payment infrastructure merged with blockchain technology. Since Amepay runs on blockchain, it comes with improved features and satisfactory services which immensely differs from competitors that rely on centralized technologies.
Amepay aims to be a relevant and convenient ecosystem for customers and merchants to perform transactions across nations securely and efficiently. Also, merchants and users will be promptly exposed to arrays of exciting and unique features like incentive programs, professional business tools and many more.
Moreover, Amepay operates as a medium that enables external businesses to reach out to their customers globally significantly, supports expansion of business financial services . This is made possible in the Amepay framework via quality payment services and tools that is convenient, intuitive, reliable and secure.
Other interesting features available for users in Amepay platform includes ;
Affordable Fees : Amepay operates with blockchain, hence costly intermediaries are not required for any processes which ensure that fees incurred through money transfer remains low for every participants.

Support Global Business Integration And Development : Businesses that employs Amepay for their activities will be empowered with best solutions available in the market like data analytics, loyalty programs, fraud detection, efficient KYC processes and so on.
With these solutions and future solutions to be added, any business connected with Amepay will experience sustainable growth and acquire a huge customer base.

Easier Crypto To Fiat Transactions : Users will be allowed to perform instant crypto to fiat transactions through leverage of Amepay's native token called AME tokens.

Wallet Feature : The Amepay platform is built with a secure and reliable digital wallet. The wallet supports popular fiat currencies and cryptocurrencies, also users can easily store and transact safely and instantly via the wallet.

Data Analytics : This tools allows external businesses to easily analyze and evaluate any type of transactions and activities from customers.

DataBase And Inventory Management : Another impressive tool from Amepay based on blockchain and fully capable for data management operations, highly favorable for businesses to adequately manage their individual activities and inventories.

Reward Programs : Transactions made by users within Amepay framework generates AME tokens in form of satisfactory incentives. These earned rewards can be redeemed for various goods and services at customers best interest.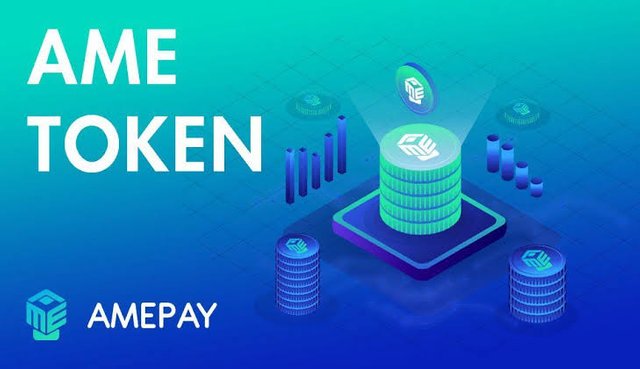 TOKEN INFORMATION
AME token is the trademark cryptocurrency of the Amepay platform. The token is built on Ethereum blockchain, complies to ERC20 standard and comes with total supply of 1.5 billion units. Amepay platform is driven by AME tokens and serve as reward assets for users.
In conclusion, Amepay platform serve as a modern blockchain based payment gateway that enables people to escape hassles of flawed traditional remittance, thus facilitates simple and secure payments across the world. The platform also offers tools to help businesses remain significant in current market, which fosters growth of customer base and maximize revenues.
Use the official links below to get more information:
Website: https://amepay.io
Whitepaper: https://amepay.io/static/theme-assets/whitepaper/amepay-whitepaper.pdf
Telegram: https://t.me/amepay
Twitter: https://twitter.com/ame_pay
Facebook: https://web.facebook.com/Amepay-114622167001761/
LinkedIn: https://www.linkedin.com/company/amepay/
Medium: https://medium.com/amepay
WRITER DETAILS,
BTT Username : Johnson Knight
BTT Profile URL : https://bitcointalk.org/index.php?action=profile;u=2326370;sa=summary
Wallet Address : 0x56D391aD6C5Fe4b4faee3FCF9C7D32D9BD2feeCA
Text Uniqueness 100 % : https://text.ru/antiplagiat/5f885df41fddc