Why exchanges need regulations to succeed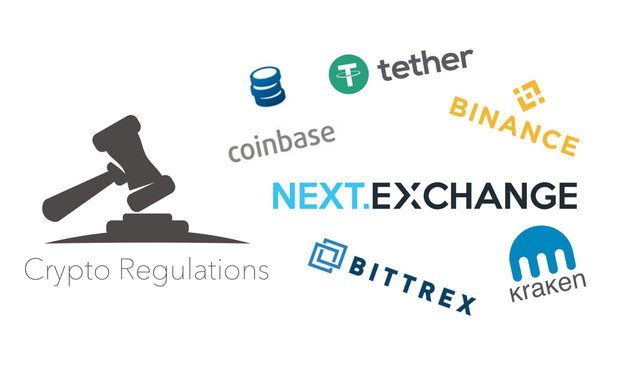 Bitfinex and tether have been going through a bit of a sting after the NY Attorney General put out a lawsuit against the crypto-exchange amidst accusations of fraudulent practices on their platform. As a consequence, Tether's (USDT) value has tumbled down as investors lost faith in the backing of the currency.
Cryptocurrencies and crypto-assets are traded on exchanges. Currently, exchanges are amongst the biggest companies in the crypto-sphere. While this may change in the future as crypto-assets continue to develop and adoption comes through, the largest crypto-related companies remain exchanges.
Exchanges are currently in a bit of a legal limbo. Being such a novelty, very few countries have drafted out a clear legal framework. There is a need to clarify their exact relations in regards to regulations. Several countries have used this as an opportunity to grab a head-start and attract the biggest exchanges, in the hopes of retaining them in the long term. One of the more popular examples is Binance being welcomed in Malta, but other smaller exchanges have also used this positive point as a way to push and distinguish themselves. One such example of an exchange would be NEXT.Exchange, based in the Netherlands, having even met regulators in the Dutch parliament. Other countries, mainly ones ranking high in the ease-of-doing business index, have also positioned themselves in the same way, such as Liechtenstein, South Korea or Singapore.
Exchanges and regulators need to work hand-in-hand if we want to see a successful crypto future. Yes, exchanges can potentially flee and operate in tax havens. However, it would only end up being a game of cat and mouse between the countries and the exchanges. Due to their very public nature and the financial activity on their platform, exchanges cannot simply hide out like any other private company. Governments will look to tax income and protect reckless investors. The volume of money circulating through them, sometimes people's life savings, and the risk associated with the volatile crypto markets make it so they cannot hide out without being under high scrutiny from financial institutions and national commissions.
What can exchanges do
Exchanges need to establish a clear dialogue with the regulators of the jurisdictions they are based in. This is needed to protect not only themselves, but also their customers. A business cannot succeed if stability cannot be guaranteed. More traditional investors are going to be reluctant to start dipping their toes in the crypto-sphere if no guarantees can be provided. If the volatility of the market attracts fiery-headed traders, more established institutions need a basic framework to work with and to reassure them.
This would also mean better recognition for the exchanges, who would be able to streamline their buying and selling procedures, making it easier to create fiat ramps. Banks would be more willing to work with exchanges. It can also open up many more avenues for them, such as Initial Exchange Offerings (basically an ICO where the exchange acts as a guarantee that the project isn't an out-right scam) or even Security Token Offerings.
Exchanges should and need to be upfront with their relationship with the law. Not only is it a great selling point, it can also open many different avenues to diversify their product offerings. To succeed comfortably, and to have the much needed stability to bring more traditional investing into crypto-assets, regulations and exchanges need to work hand-in-hand.