THE REAL REASONS WHY CRYPTO INVESTORS ARE THRILLED BY IMO

Credit
Investments are indeed, one of the greatest legacies anyone can leave behind. The profits therein aren't only for you to enjoy. Instead, the profits extend to both you and your generations. That is why many people are looking for viable investment platforms to throw in funds, which would in turn increase their finances as a form of passive income. The same story cuts across both the real world/fiat financial system and the other bolstered by digital assets. For the latter, the medium of raising money for cryptocurrency and blockchain projects is by being part of or purchasing digital assets during Initial Coin Offerings (ICOs) and Initial Exchange Offerings (IEOs).
Both models (ICOs and IEOs) have been in use since the time of Bitcoin but it has become imperative to change them now. The need for a change is not unconnected to the hacks on cryptocurrency trading platforms/exchanges, the proliferation of malicious attacks on users' data, and the higher goals targeted by such digital projects – goals that are in most cases, unrealized before the end of the fundraising. It is on the premise of those challenges that a newer model and approach to cryptocurrency and digital asset funding was launched. That model is called Initial Model Offering (IMO).
WHAT ARE THE ADVANTAGES OF IMO?
As a keen observer and investor in the digital asset market, you want to know what is in it for you in the IMO model of raising funds for digital assets. Your desire to find out what makes IMO better than ICO and IEO is not out of place. It is imperative for investors to find out what makes it the best of the others, and why it is more viable investment option that the others are.
That said, we present to you some of the real reasons why many cryptocurrency and digital asset investors are flocking around any project that is foisted on the IMO framework.
Small Capital
This time, you needn't break a bank before you can invest in any digital asset project. With as little as $0.0003 (the base price of many projects launched via IMO), you can be sure of purchasing some of those assets during the pre-sale periods. That, no doubt, is commendable because investors that are tight on budget can have a shot at the digital assets of their choice.
Immediate Listing on Digital Asset Trading Platform
It is no news that projects launched via ICOs and IEOs take a longer while before they are added or listed on cryptocurrency exchanges/digital asset trading platforms. That is because of the many legwork and paperwork that must be completed before such assets get the nod to be listed on a digital asset trading platform.
On the contrary, IMO empowers such digital asset projects to get immediate listing on the dedicated and interoperable IMO cryptocurrency exchange. This does not only save fees, but also bolsters the success of the projects after launch.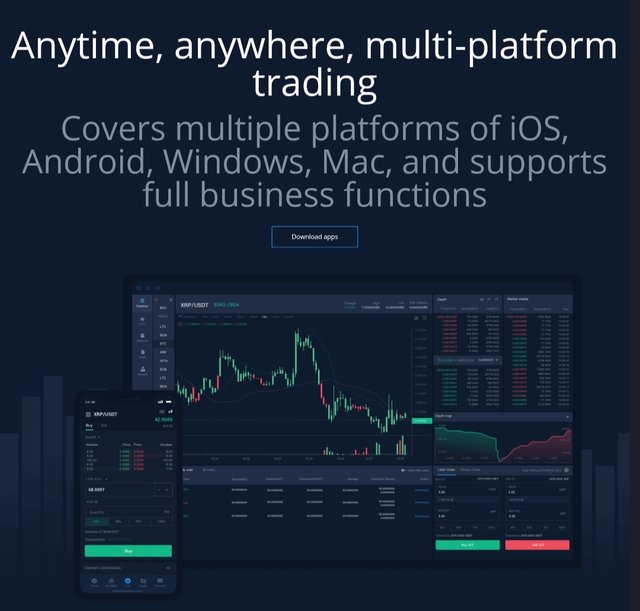 Credit
CONCLUSION
It is obvious that Initial Model Offering (IMO) is on a mission to revamp the almost dying digital asset funding process. Now, look out for the projects listed on this framework and start investing!
USEFUL LINKS
Website: https://www.imoex.top/
Telegram: https://t.me/imoexchange
Twitter: https://twitter.com/eco_imo
AUTHOR'S DETAILS
Bitcointalk Username: Chomsy
Bitcointalk Profile Link: https://bitcointalk.org/index.php?action=profile;u=1759759