The Launch Of SmartDrop Campaign by Morpheus Labs and QuarkChain.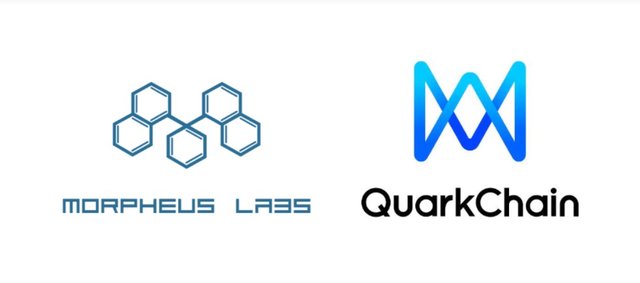 Morpheus Labs X QuarkChain
First off, I would like to explain what this project really means.
SmartDrop (SMTx) is a token created in the aim to build a longer and vibrant community project between Morpheus Labs and QuarkChainwhich also serves as a means for the fast-track growth of the community, creating more brands awareness through the way of incentivizing early adopters of the token that align with the values of the project.
As early adopters, SmartDrops increased your projects network effect and also allows many new users to access your technology in a way that will provide benefits to your projects.
Primarily, SmartDrop token leverage more on the public nature of blockchain data in a means of targeting users because anything that's on blockchain can be open sourced and free.
About Morpheus Labs MITx Token
Morpheus Labs (MITx Token) Blockchain Platform enables rapid prototyping to efficient deployment of DApps. We are committed to aid enterprises to speed up the development of the blockchain powered projects and to look into commercialization at a fraction of cost and time
This Infrastructure is critical in all functioning, robust first world economies. However, in the current blockchain state of affairs, proper infrastructure is sorely lacking.
Morpheus Labs simplifies and expedites the DApp development and gives the flexibility to choose between available programming languages and blockchain runtimes that better suit peoples needs.
Getting unparalleled benefits from an integrated collaborative development environment, workspace management, version control repository and many preconfigured tasks.
Read more about Morpheus Lab here
QuarkChain
QuarmChain was described to be a flexible, scalable, and user-oriented
blockchain infrastructure by using
blockchain sharding technology which has built a global community of over 100,000 people across the world.
An innovative permissionless blockchain architecture that fully supports Ethereum smart contract in a way of making the community a better one.
This project has built a Comprehensive Ecosystem in Multi-fields
QuarkChain have over 70 high-quality projects in the eco-family, including Data & Information System, Industrial Services, Financial Services, DApps & Platforms, Entertainment & Gaming, and many other types of partners.
You can easily learn/read more about QuarkChain
Watch this Introduction Video

SmartDrop Target Results:
Participants will have the chance to earn up to $2500 USD worth of MITx for their contributions, with the lowest contribution being set at $25 USD. The breakdown of the rewards is outlined below:

The final tally will be done and rewards will be done in a tiered approach, where the Top-100 will receive a specific amount, followed by the 11–100, etc.
In order to be eligible for participation in this project kindly register here
Thus, this post was posted on [Medium]("The Launch Of SmartDrop Campaign by Morpheus Labs and QuarkChain." by Ishola Boluwatife https://medium.com/p/9a5b113544fc) by my Medium account