OpenLedger and BitShares: Your Security in Mind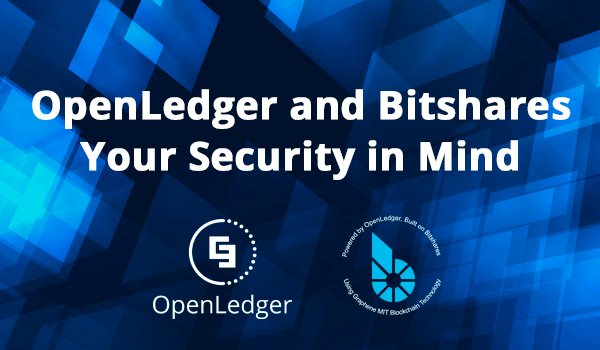 NEWS RELEASE
19 April 2017 — (London, England) — The OpenLedger Decentralized Conglomerate (DC), the world's first blockchain powered conglomerate, is based on BitShares technology, and supports an ecosystem which includes the OpenLedger DEX and OpenLedger's Crowdfunding (ITO) Services.
As the OpenLedger DC is built on permission based, Bitshares Blockchain MIT Graphene Toolkit Technology, it has many advantages over Bitcoin technology. The BitShares blockchain platform is driven by a consensus mechanism and consists of a network of permission-less nodes networked together in a peer-to-peer (P2P) configuration.
Bitshares vs Bitcoin:
Bitshares (BTS) is an ecosystem where Bitcoin (BTC) is a currency.

BTC is permission-less as is the core currency BTS, yet BTS allows for permissioned based parameters to be set by the platform, such as SmartCoins (StableCoins), market pegged assets (MPA's), fee backed assets (FBA's) and user issued assets (UIA's).

BTS are faster than BTC to conduct transactions (BTS 3800 t/s vs BTC 1 per 10–15 minute)

BTS are a market pegged asset, yet BTC is not. The BTS assets fight the main problem of cryptocurrency — volatility. For example, if you buy 1BIT USD, the value remains the same regardless of BTC movement.

The BTS protocol is much secure than BTC protocol.
OpenLedger DEX vs. Other Exchanges
OpenLedger is a Decentralized Exchange, a peer-to-peer (P2P) platform, meaning your accounts are guarded by thousands of computers, not one centralized one. Other Exchanges are constantly under hacker attack. Wallets are not secure and millions of dollars have been lost in the last few years (Mt.Gox, Bter, Crypsty, and more). Your security is our priority.
SmartCoins can soon be withdrawn directly to cash via OpenLedger all-in-one debit card or money transfer, with Ripple and Paypal options to be added.
Wiring money in the legacy banking system takes days. OpenLedger lets you send money anywhere in the world, within seconds.

No one can freeze, seize, hack or attack your wealth. You are always in control and your identity can never be stolen.

Soon, with the OpenLedger Debit Card, you can spend your money instantly, anywhere major debit cards are accepted. OpenLedger will handle the conversions for you.

Your money goes directly from you to its destination. No middlemen ever get control of your money.

Only those you authorize can see your accounts. Share control of accounts with friends, family, and business associates with complete accountability and flexibility never before available in legacy banking.
As highlighted by tradingview.com, the Bitshares technology platform was chosen as the fuel used by OpenLedger DC 'because of the many features in its technology such as smart contracts, price-stable currencies, decentralized asset exchange, scalability, dynamic account permissions, recurring and scheduled payments, a referral rewards program for contributing to network growth, regulation-compatible user-issued assets, stakeholder-approved project funding, and transferable named accounts.'
'They also have a fairly active community and well-funded development. Many of these features could eventually be leveraged to build financial applications for the underbanked in emerging markets that are increasingly being connected to the internet and need an access to fast and cheap ways of sending and storing money on the internet.'
The commitment of OpenLedger to Bitshares is further demonstrated by the recent nomination of Ronny Boesing, Founder and CEO of OpenLedger ApS, onto the Official Bitshares Committee. Inspired by the persistence, drive and passion behind the crypto-pioneers, especially Daniel Larimer, Co-Founder of BitShares and Steemit, Ronny was driven to learn all about cryptocurrency, eventually leading to the creation of the OpenLedger DC.
For more information about OpenLedger DC or Bitshares technology please visit their sites directly.
Media Contact
Siim Ounap/Aviva Pearson
[email protected] / [email protected]
Phone: +372 556 07 289
OpenLedger ApS
Birkevej 15, DK-9490 Pandrup, Denmark
OpenLedger is the source of this content. Virtual currency is not legal tender, is not backed by the government, and accounts and value balances are not subject to consumer protections. This press release is for informational purposes only. The information does not constitute investment advice or an offer to invest.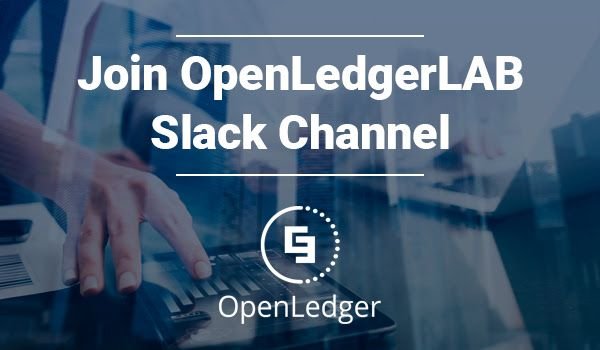 Follow OpenLedger on socials