Proactive Investors - Bruised Ethereum faces further downside, though long-term outlook rosier
https://www.proactiveinvestors.com/companies/news/993520/bruised-ethereum-faces-further-downside-though-long-term-outlook-rosier-993520.html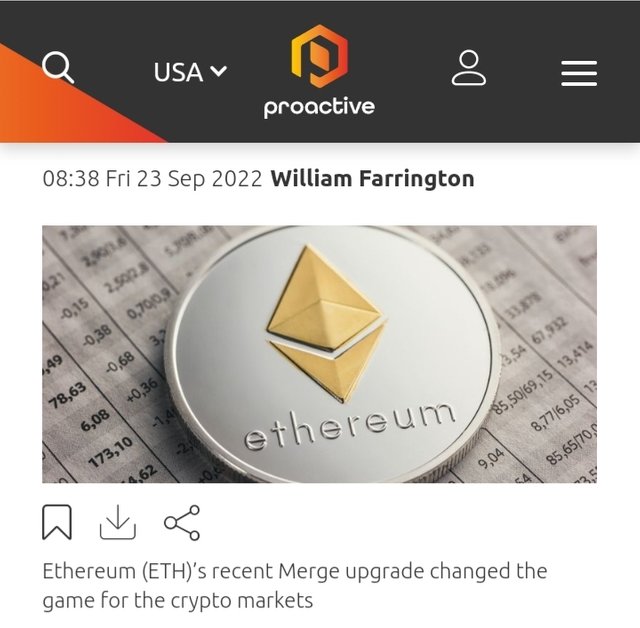 With Ethereum moving from PoW to PoS, many miners were wondering what to do with their mining hardware.
They have acquired a lot of ETH over the years and are now dumping it on the market, which has driven prices down.
Now that The Merge is over, the next ETH catalyst will probably be The Surge as sharding technology is implemented to increase the scalability of the platform.
Beware of dumping from these miners!!