Financial Express - Bitcoin fraud: The scary reality of crypto scams on Instagram
https://www.financialexpress.com/blockchain/bitcoin-fraud-the-scary-reality-of-crypto-scams-on-instagram/2690529/lite/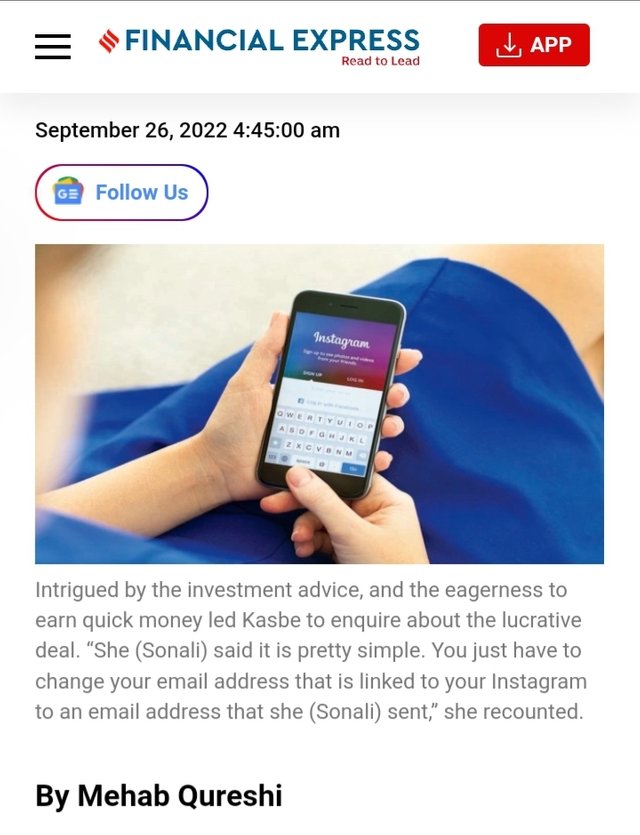 Although most of the legitimate exchanges are not on Instagram, but scammers are starting to create fake accounts to trick people and carry out hacks.
For example Kasbe's account has been hacked and has started posting fake screenshots on his profile, usually about how to get rich through crypto investments to the scammer.
Hackers even started posting pictures of her with fake bank accounts to trick followers into investing their money in fraudulent tokens.
Beware of crypto investment scams on Instagram!!