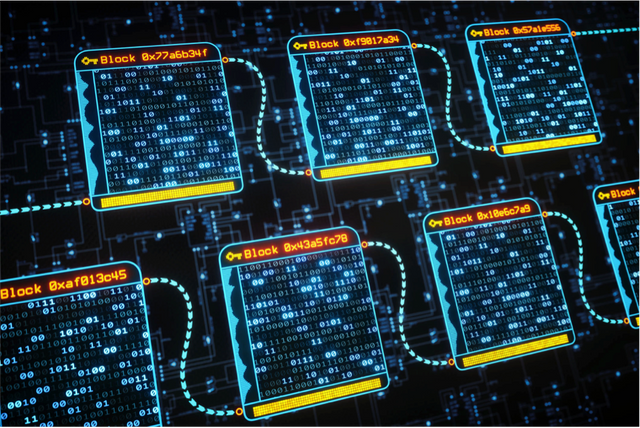 If you already run a business, grow organically year by year and bring in profit with what you do, you might understand very well the basics.
The pace like this is possible to keep on a long-term basis if you only innovate your business time and again.
So what about blockchain? Everybody is talking about it, and it's time to join before your competitors put their hands on it first. Or is it?
Down below you will find 3 industries that facilitate the technology already.
Go through the list to see if your company falls under one of the categories, and ask yourself why you're still not doing it!
Are you in the banking sector?
To make the long story short, these are 5 major advantages blockchain brings into the banking sector today: better security, improved data quality, easier auditing, reduced costs, shorter settlement times.
According to a study conducted by Accenture, by 2022, banks will save up to $20 billion through implementing blockchain.
As for real-life examples, UK-based Barclays and Swiss UBS have already applied the technology to expedite their back-office operations.
Do you run an insurance company?
Again, let's start with the core benefits for the industry: reduced cost and time of processing insurance claims, transparency in keeping the record, reduced vulnerability points for fraud.
One of the oldest businesses in the world, insurance is very old-school indeed.
People still call their brokers to purchase new policies that are often processed on paper contracts, all the processes require human supervision…
But this will not last long. Policy conditions can be written into smart contracts which offer automation and data transparency.
Take a look at LenderBot, the micro-insurance solution that allows users to submit their claims through Facebook Messenger!
Happy to be in the energy sector?
What are the benefits of using blockchain in energy?
The technology might enable peer-to-peer trade between inhabitants of the same street. Plus, it can make smart meters more efficient in a way that it puts the owner in control of his own data.
One of the main hurdles for the energy sector is the number of intermediaries that take part in the process.
Blockchain can eliminate the need for intermediaries, and the startups like LO3 Energy and SolarChange have proved that energy products are possible to share without additional middlemen!
To sum up…
Don't let the hype fool you, and separate the wheat from the chaff.
Blockchain is much more than just an app for multiple cryptos.
This is the technology that will change the way we interact, buy, sell, get paid as well as transmit and store data.
By making a choice to use it, you say you want to be the part of the future.
But be wise and learn from those who have already accumulated the relevant experience.
The Blockchain Blueprint Course for startups, businessmen and CEOs is a perfect chance to start implementing blockchain in a proper way like now!