New Blockchain Explorer for Bitshares Blockchain
Hello, dear Bitshares community!
We decided to join the active improvements and launched the block explorer for Bitshares blockchain.
Of course, the main explorer is Cryptophresh, but according to our observations, it has periodic breakdowns in its work, which is extremely inconvenient for the whole community.
Our personal contribution to the community development is a new block explorer. We recently finished testing and can say that this is a full-fledged beta version of the explorer. We will be very happy if you appreciate our Bitshares Scanner, and we will also be grateful for your comments and feedback. We are ready to support and improve our project.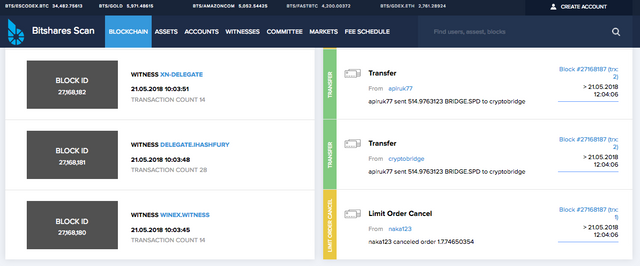 Please find new block explorer HERE