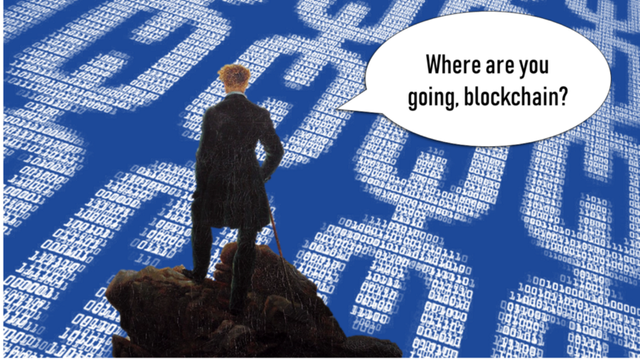 It's no secret that blockchain is a disruptive technology that can potentially be applied in many target markets. That said, it might be interesting to take a closer look so to better understand on which market sectors this technology is actually focusing.
The following analysis takes in account the variations occurred over a period of 5 months (February — July 2018) among the first 250 positions for capitalization in the cryptocurrencies market. Every coin/token has been labelled to the corresponding market sector/subsector.
Here are the main sectors taken in account:
· Blockchain services
· Financial
· Art, education and entertainment
· Industrials
· Information technology
· Data marketplace and services
· Utilities
Each sector has then been divided into several subsectors to better assess the specifics of the market and better visualise the taxonomy variations.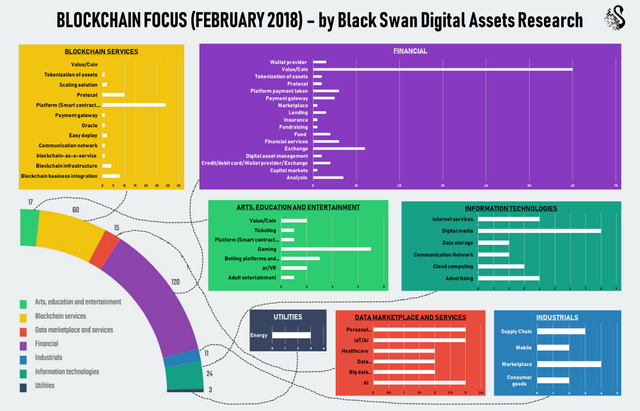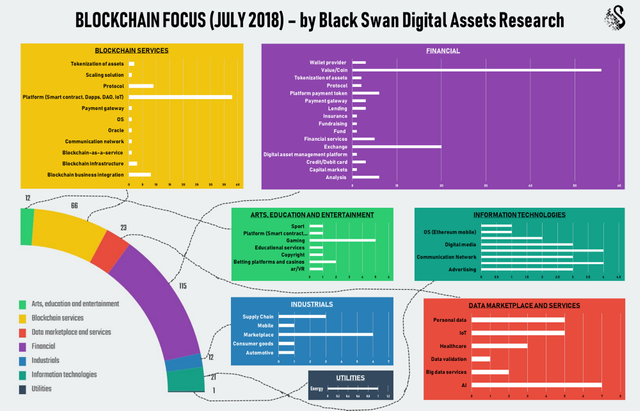 As shown in the two pictures above, all sectors registered a slight shrinkage, except for BLOCKCHAIN SERVICES and DATA MARKETPLACE AND SERVICES.
Let's now compare the February and July subsectors compositions: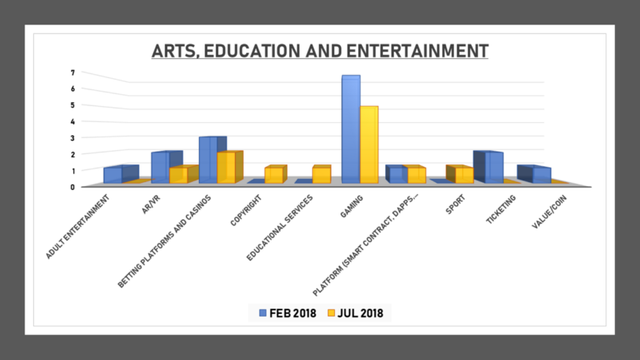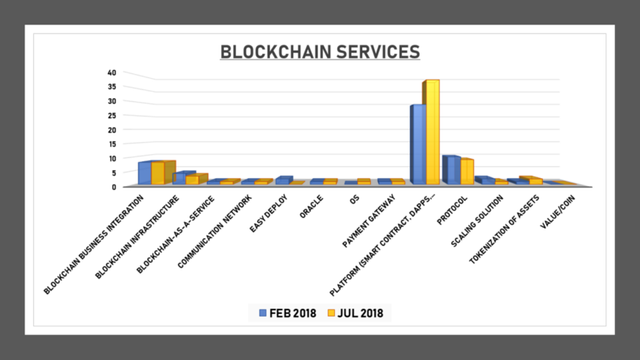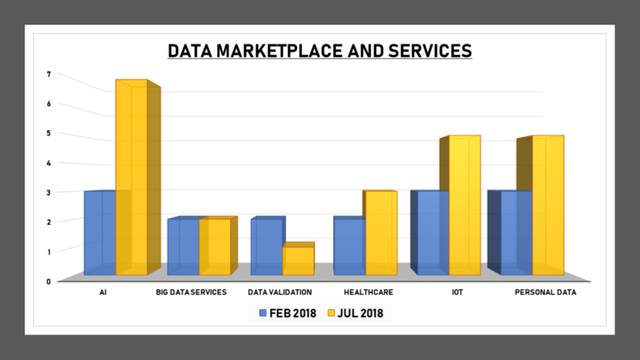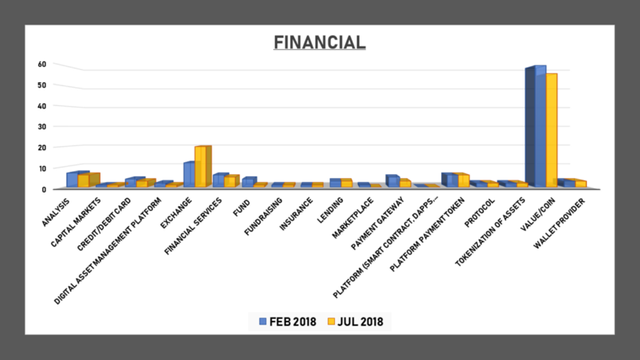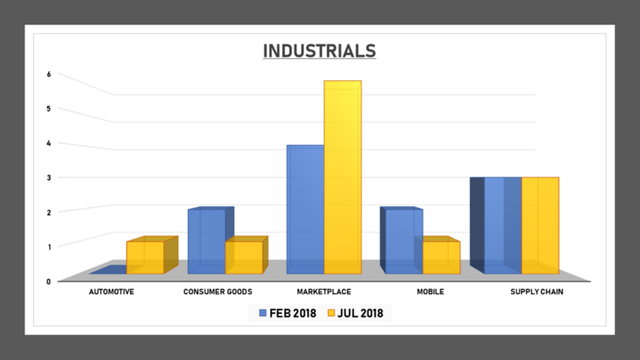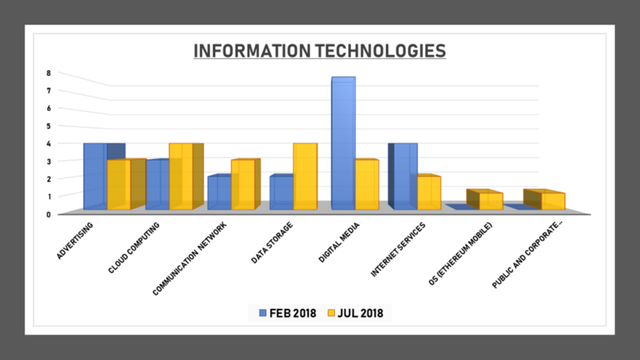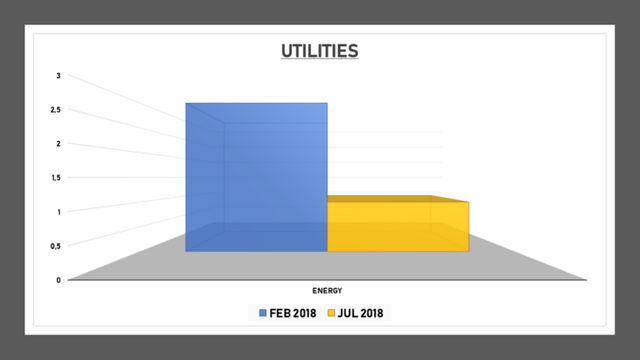 Looking to the BLOCKCHAIN SERVICES subsectors distribution, we can notice that the number of platform projects registered a solid 35% increase between February (28) and July (38). This trend reflects an increasing interest in blockchain platforms, with new listed platforms addressing scalability issues through different solutions.
Furthermore, blockchain technology looks to be moving progressively closer to artificial intelligence. In fact, if we look at the DATA MARKETPLACE AND SERVICES sector, we can see that the AI related projects more than doubled during the period in analysis.
As shown in the above graphs, tokens are also experiencing a slow transition from payment solutions to utilities. This slow change is confirmed by variation registered in the number of coins and the number of service tokens, respectively decreasing and increasing.
Finally, with regards to the EXCHANGE subsector, much of the increase (67%) from February to July was due to the growing number of decentralized exchanges, which represent one of the biggest challenge that blockchain market is currently facing. DEX technology allows peer-to-peer trades of currencies without the need of a third party and for this reason its implementation it's considered potentially disruptive. However, recent events proved that more research is needed for a complete, user-friendly and secure implementation of decentralized exchanges.
That's all folks! Stay tuned for the next update!
Enjoy the ride,
Black Swan Team