Blockchain Technology at Your Fingertips.
August 10, 2018
Now, the whole world is one click away from accessing DeepVault services. The anonymity cryptocurrency DeepOnion launched https://deepvaultonline.com which acts as a portal to their Blockchain, introducing a new level of simplicity and convenience by providing instant and maintenance free access. There is no need to download any software application or wait for the Blockchain to synchronize in order to use the service.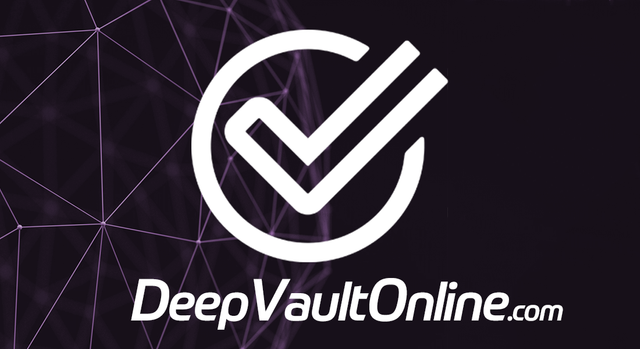 https://deepvaultonline.com provides a decentralized file certification service to store file credentials on the Blockchain with timestamps. When a user registers a file on the Blockchain, the file is guaranteed and the ownership can be proved by the immutability nature of the Blockchain. This kind of service benefits and protects professionals from various fields. Artists, musicians, researchers, scientist, accountants, doctors, lawyers, programmers and many more. For example, an accountant can register and verify spreadsheets to confirm that the data has not been corrupted or altered. If a scientist wanted to patent an innovation, https://deepvaultonline.com can be used as an inexpensive patent service. The Chinese authorities announced that they will accept Blockchain authenticated evidence in legal disputes and it won't be long before the rest of the world does too. One of the most important benefits of https://deepvaultonline.com is the instant verification of downloaded files using the owner's address. This can protect unaware users from various types of malicious files and attacks. There are many possibilities and use cases for this service and offering it through a website while securing it with Blockchain technology can make it even more appealing.
File registration and verification services provided by https://deepvaultonline.com are performed on the user's device. The browser processes the file to generate the hash (SHA-256), then uploads the hash to the Blockchain. This is done without uploading the file to our servers, thus protecting the privacy of our users. It is also impossible to retrieve the original file from the generated hash, therefore our users can rest assured that their privacy is protected. Each file generates a unique hash and it is extremely difficult to find two different files that generate the same hash. Changing a single character from a document or even a single pixel from a photo can generate a totally different hash.
Once again, DeepOnion delivers on their promise to bring Blockchain technology closer to the mainstream market by launching https://deepvaultonline.com for instant file registration and verification. The file verification service is available free of charge while file registration costs an insignificant fee in order to protect the Blockchain from abuse. The developers are already preparing the next version of https://deepvaultonline.com with plans to introduce new features that will simplify the service even further.
For more information, visit https://deepvaultonline.com