BetTronLive, A New Way To Play!
Humans have always gambled. It is an inherent part of our society. People young and old have enjoyed it since the beginning of time. There's something about the calculated risk and the possible reward that makes gambling so difficult to resist, and so addictive.
During the early days when the internet was not yet available and gambling laws were strict, gamblers frequented places like Macau and Las Vegas for that ultimate gambling experience. But technological advancement has replaced actual gambling with online gambling.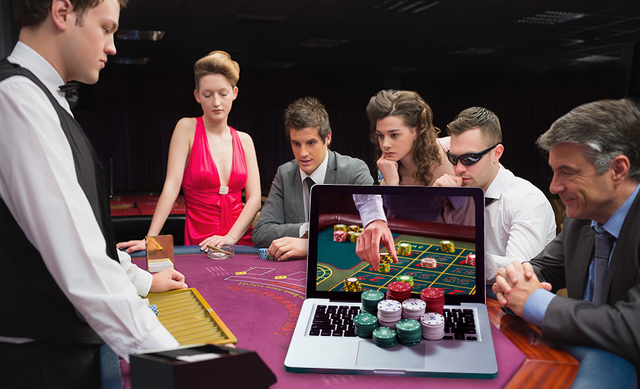 According to Statista, the global online gambling market is anticipated to be valued at more than 94 billion U.S. dollars in 2024. The current size of the market is almost 46 billion U.S. dollars, meaning the size is forecasted to double in the upcoming years: https://www.statista.com/statistics/270728/market-volume-of-online-gaming-worldwide/
This is understandable since online gambling is much more convenient than actual gambling. Gone are the days of traveling far to visit an actual casino to play. Now, you can stay in the comfort of your home, go online and gamble. And with easy access to fast internet, more people can gamble than ever before.
"The house always wins" is a common sentiment in gambling. Most gamblers know that the house or casino operator has an "edge" to help them win, yet they still play and gamble. They know that the house has higher odds of winning, they just don't know how much higher.
This is what Blockchain wants to change. Blockchain's transparency and decentralized network can improve a wide variety of issues in the gambling industry. Smart contracts on a blockchain will give gamblers an insight into exactly how much of an advantage the house has.
Although online gaming is much more accessible and convenient because you can play from home in your pajamas, nothing beats the social interaction you get from the actual casino.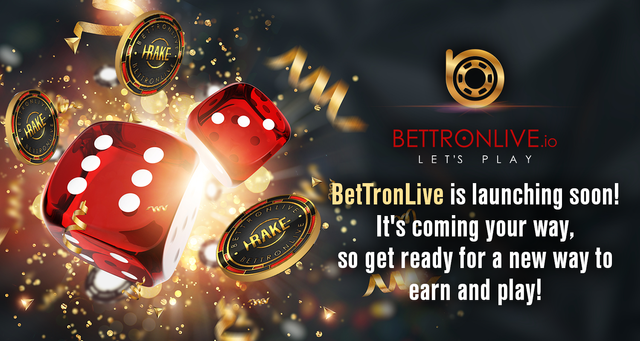 This is why we're introducing BetTronLive, a live dealer casino based on the TRON network blockchain.
This project combines two of the most innovative technologies: blockchain and live dealer gaming!
BetTronLive aims to take user experience to the next level. Users on the platform will have the unique opportunity to play a wide selection of games, including live dealer games, and enjoy a more realistic, immersive and smooth iGaming experience.
By integrating a native cryptocurrency — the RAKE token — into the working model, BetTronLive will give both cryptocurrency enthusiasts and players the chance to mine digital assets as they use the platform.
The BetTron project was created with the community in mind, hence the following ways for the community to earn is set:
RAKE tokens can be mined just by playing games on the BetTronLive platform.
Users can earn tokens by watching a short advertisement video before their game starts creating a consistent revenue channel and more earning opportunities for the community.
Platform profits will be fairly and transparently distributed among all token holders.
To further drive engagement and user incentification, dividends will be distributed in TRX (TRON) coins, which are traded on all major cryptocurrency exchanges in the world.
BetTronLive is taking the blockchain into real world online casinos and revolutionizing the way players, developers and casino operators interact.
BetTronLive is coming your way! Get ready for a new way to earn and play!
Join our community: https://t.me/BetTronLive
Keep updated on announcements: https://t.me/BetTronLiveANN
Visit our Website: https://bettronlive.io/
Whitepapers & Summaries (Multilingual): https://bettronlive.io/documents.php
Follow us in our social media:
Twitter: https://twitter.com/bettronlive
Reddit: https://www.reddit.com/r/BetTronLive
Facebook: https://www.facebook.com/bettronlive/
Instagram: https://www.instagram.com/bettronlive/
Medium: https://medium.com/@bettronlive
Pinterest: https://www.pinterest.co.uk/bettronlive/
Youtube: https://www.youtube.com/channel/UCxNpc_WniZ7iFYSTW1ppJ7g
BTT Ann: https://bitcointalk.org/index.php?topic=5155822
BTT Bounty: https://bitcointalk.org/index.php?topic=5159675.msg51639765#msg51639765
Watch our video: