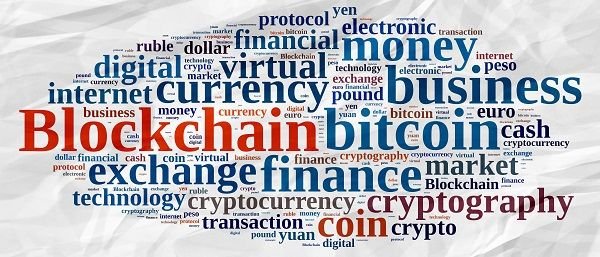 I've been looking at tokens and ICOs for some months and I got to wondering what people who invested in them looked for. What is it that convinces them to part with hard earned dosh to buy something in the hopes it increases in value?
So I joined groups and listened, then actually asked the question "What convinced you to invest?"
From all the people involved I've come up with the most popular reasons for why people invest. Bear in mind that I'm not talking about the people who look for new coins to mine so they can sell them as soon as they're on an exchange. I'm talking about the real converts, the evangelists and supporters. These are the people you need and therefore, the ones you should satisfy.
I then asked some of the dev teams involved in other token launches what they would say to new start-ups and those quotes you'll find at the end of the post.
1. Use.
That is, what is the token used for? What is the application the tokens are used for? There are so many out there, from recycling to renewable energy. There are tokens for voting on and funding start-ups, others are social media sharing sites which include a dashboard so you can share to all your social profiles. The list is almost endless and includes real estate investing, cloud storage and so much more.
So if you are going to launch a token what is it to be used for? Because this is what the community will be built around, how they use the coin. On that note, it's not worth launching something if another option already exists and is successful, because unless you are launching something that is several magnitudes better, you'll have a tough time. Think Yahoo then Google, MySpace then Facebook. Yahoo was 'THE' directory, now it's totally overshadowed by Google. MySpace used to be the place to be (online) now it's Facebook. Think about and answer why your application is better than what's on offer, not just slightly better but better by an order of magnitude.
2. Community
If you have something on offer that has a real use, is far better than anything else available and makes sense to issue a token, then you can start to build a community. This community will be crucial to your success because they are your 'early adopters' the people who will talk about you, share your visions and, if you treat them right become your first customers.
Because there are so many new tokens coming on the market, you really need to look after your community, treat them well and they will treat you well. Treat them badly by not being transparent or not providing answers and they will leave for another offering.
3. Communication
Leading on from 'Community' we have it's companion, communication. If you don't communicate clearly and promptly you'll create doubt and suspicion. After all, you're asking people to trust you, trust that your platform is legitimate and valuable. More importantly, you're asking them to give you money or time, in some cases both. People will ask technical questions, social questions and, they'll keep asking. Even when you've answered the same question 10 times, you'll get asked by new people who join the community.
They'll ask for timelines, what exchanges your token will be on and when. They'll want to know what your market cap will be, what happens to the tokens offered but not sold in the ICO. You need to have answers and, you need to have good answers.
4. The Team
I'm not sure that this shouldn't have come first because it's that important to people. They want to know who the team are, who's responsible for what and, they want to see links to their social media and some indication of their knowledge.
Your team is there to support you and, to answer questions in the community. Your team, or lack of it, can make or break you as people drift to other tokens where the team is clear and also answer questions.
The team may consist of the devs and marketing, along with the CEO, CFO and COO. They may not all be employees but enthusiastic supporters, especially on the social groups like Telegram, Facebook and Slack. The important thing is that the developers keep everyone in the loop. Marketing needs to knows and answer where and when marketing is taking place. People will ask how you're funding marketing and will want to see a timeline/marketing plan.
5. Technology
Technology is also important for some of your early adopters, they'll want to know what the technology is built on and why you chose it. Those reasons should feed back into what your platform does and why it needs a token.
Are you trying to create a currency or an application?
The final question is, are you trying to replace fiat currency? Or create something useful that will benefit from decentralisation and taking control and therefore power away from a central entity. If the former, then you're setting yourself up for a very hard road. Not only do you have to get government buy-in, you'll need a wide spread of merchants ready able and willing to take your new currency in payment. In fact, if that's your goal, I'd advise you to think again. The mountain you have to climb is enormous!
---
Garrison Breckenridge from Tokenverse had this to say when I asked him for advice for new tokens.
"A fundamental aspect of token design: align the interests and incentives of the tokenholders (shareholders if you will) and the users of the application, platform, or network. If those are not aligned, you are building on shaky foundations at best. Communication and clarity is paramount."
Cristóbal Pereira from Godzillion offers this;
"There is a 3 phase process that they need to consider. First, the white paper and the technology, ease of use and secure. Then the marketing and PR, and as I told you before, the community is important here; and finally, the structuring of their ICO, I mean in advisors, legal, token sale process."
From Ong Social and Coinivore we have this;
"A real company and team that is for sure #1 After that good honest doable roadmap. And what technology is behind the token."
Solar Bankers had this to say.
"Sound business, strong team. Communication is critical"