Introduction
Digital assets such as cryptocurrencies mark a steady increase in adoption levels. Traditional assets, however, still lack the tools needed to get traded in the digital domain.
Liqud8's mission aims to act as a bridge between the fiat and digital worlds, making investments in real estate, agricultural land, forestry, gold and other equities easily accessible at all times at any point in the world.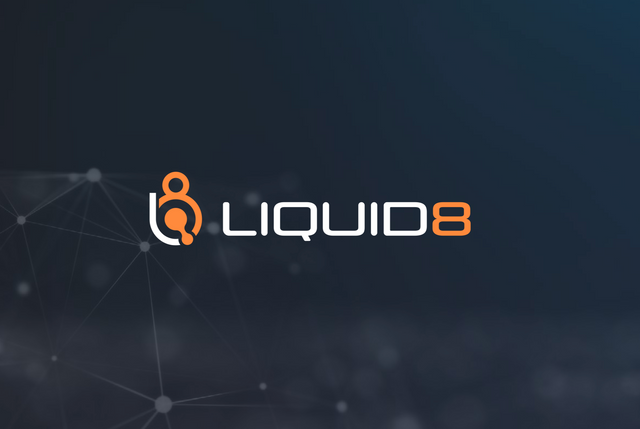 Liquid8 is a decentralized peer-to-peer multi-functional platform aim to revolutionize the digital economy by introducing a digital services platform that offer a complete off-chain and on-chain tokenization protocol to tokenize real-world assets, enabling real-world asset to be represented by digital tokens within the blockchain ecosystem. Tokenized assets can then be exchanged and loaned between platform users via Liquid8's Multi-Asset Wallet.
Liquid8 Tokenization
Tokenization is a Liquid8 protocol that gives owners the rights to trade and lend real estate and other fiat assets. This means that properties are traded like stocks, with better liquidity. Tokenization also aims to empower startups and businesses in allowing tokenization of their businesses and products to optimize the communication and the processes related to their investors.
There are immense opportunities at international level ahead of asset tokenization. The world's stock of real estates is estimated at over $228 trillion. Getting them into the digital domain is a massive leap in crypto-based ventures.
Liquid8's tokenization process starts with agency/ homeowners contract signing, which is then validated by a P2P network. The end product is a collection of tokens, ready to be traded for real money or lent for a period.
How It Works
First, the real estate owner places a request for tokenization. Then an off-chain protocol starts, determining ownership and value of the asset. When all legal compliances are met, the on-chain proof-of-asset protocol kicks in and a smart contract, similar to Ethereum's, gets issued. Now the real-estate asset is tokenized.
The next step for the owner is to place a request for the tokenized asset to be listed on Liquid8's peer-to-peer marketplace. Again, an off-chain and on-chain protocols are being deployed to verify the contract. This multi-layer protocol stacking verifies assets as digital and tradeable.
The P2P network speeds up the transaction , With Liquid8's marketplace and P2P platform, the time required for product tokenization and listing usually takes one week.
Advantage of Liquid8
Simple
We make the tokenization process user-friendly and accessible, for experienced and new users alike
Efficient
Making use of Smart Contracts to eliminate intermediary costs and inefficient administration.
Security
Our robust cybersecurity measures including biometric IDs, bug-bounty program …
Transparent
The tamper-evident architecture of blockchain is immutable and publicly available in real time.
Compliant
Adhere to local and international 'Know Your Customer' & 'Anti-Money Laundering' regulations
About Token & ICO Details
The LQ8 (Liquid8) token is the platform's utility token that is generated on the ERC20 protocol on the Ethereum blockchain. The token's uses include:
Payment for all services in the ecosystem: All types of transactions made on the platform are paid using the LQ8 tokens that users own.
Used as airdrop and affiliates program within the ecosystem. Holders of the tokens are given airdrop rewards, which are distributed quarterly on the platform. Users that refer new users to the platform and frequent users of the multifunctional platform also receive rewards in terms of the LQ8 token airdrop.
As proof of membership: The token holders are required to be involved in the platform's membership program to fully gain access and be able to be part of the services that the platform offers.
Token : LQ8
Price : 1 LQ8 = 0.10 USD
Bonus : Available
MVP/Prototype : Available
Platform : Ethereum
Accepting : ETH
Soft cap : 3,000,000 USD
Hard cap : 35,000,000 USD
Country : Singapore
Team
Liquid8 have ambitious goals  which will enable them to set new standards for the Market. To achieve this goal a strong Team is built with all the necessary skills, talents and long-time experience needed for the project. Most of the team members on LIquid8 have verified LinkedIn profiles. This is all good because the more transparency a company have in regard to their team, the more trustworthy they typically are.
Conclusion
Liquid8's mission is to promote financial inclusion by making real-world assets and financial services more accessible and affordable for the general consumers and crypto community.
This article is just a guide to potential clients, stakeholders and everybody itching for a snip of this wonderful project, The whitepaper will provide an in-depth and thorough analysis of this wonderful project. You can click on the link below and find out more about this wonderful project.
Website: https://lq8.io
Whitepaper: https://lq8.io/assets/docs/whitepaper_4.pdf
Telegram Group: http://t.me/lq8en
Twitter: https://twitter.com/LQ8_Liquid8
Facebook: https://www.facebook.com/Liquid8-152207538972474/
ANN Thread: https://bitcointalk.org/index.php?topic=4507173.0
Reddit : https://www.reddit.com/user/LQ8-Liquid8
Medium : https://medium.com/@liquid8.lq8/what-is-liquid8-74ccf181c9dd
Author
belushiiwuzeree
BITCOINTALK PROFILE
https://bitcointalk.org/index.php?action=profile;u=2191289