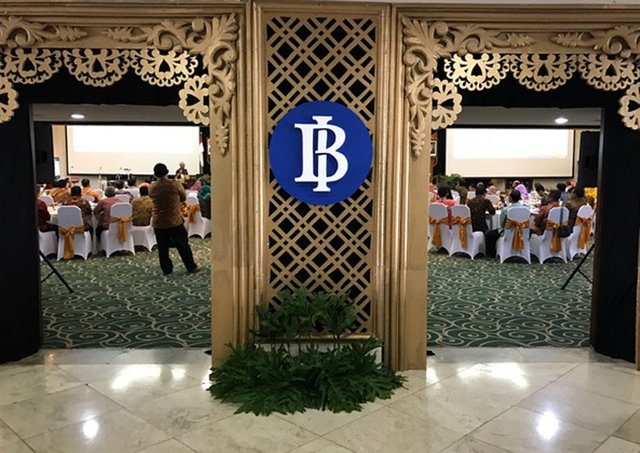 ---
As information circulating in several posts, initiator @promo-steem and @steem-ambassador as well as @oracle-d, @starkerz and @anarcotech will visit several regions in Indonesia, including Aceh (Banda Aceh and Lhokseumawe) in mid-October 2018. A series of activities are being arranged in the process of welcoming the arrival of the two figures in the blockchain world.
Optimizing momentum
The arrival of @starkerz and @anarcotech is inevitably an important momentum that can be seen from many sides. If you only look at the Steemit side and the low price of Steem and Steem Dollar in the cryptocurrency market, a lot of another momentum will be wasted. Steemit must be recognized as one of the interesting discussion material with @starkerz and @anarcotech, but limiting themselves to just discussing the platform problem is tantamount to throwing away opportunities in other larger and broader fields, and ignoring the capacity of both blockchain and cryptocurrency. .
For that broader interest, the Faculty of Economics and Business, University of Malikussaleh (Unimal), Aceh, held a seminar on blockchain in the development of financial technology and what opportunities can be utilized by blockchain technology in the face of the rapid development of the world today. And I feel honored to be entrusted by the Unimal FEB Dean, @wahyuddinalbra, to handle the activities at Malikussaleh University later.
This momentum certainly must be utilized as well as possible to better understand the blockchain system working. So far, there are still many who do not understand what blockchain is, even though they have often heard it even been involved in it. In other businesses such as dinar dirham coins which are also popular in Malaysia and Indonesia, now they have also utilized blockchain technology.
In April 2018, in a meeting of Faculty of Economics lecturers from a number of universities throughout Indonesia in Semarang, Bank Indonesia as the central bank stated that it received blockchain as one of the technologies that must be developed in the future. Some private banks have even used blockchain in their internal transactions because of the reliability of this technology. I, who was present at the meeting with Dean @wahyuddinalbra, heard how firm Bank Indonesia officials are about their attitude towards blockchain which is very "welcome" and a firm rejection of the existence of cryptocurrency.
However, later this rejection began to soften with the willingness of the Indonesian central bank to study cryptocurreny. This proves that even the government's policy regarding the existence of cryptocurrency is very dynamic. It is not impossible later that the central bank also has its own cryptocurrency. In essence, after understanding blockchain, various opportunities will open.
Blockchain in all fields
Blockchain technology is really related to cryptocurrency, but blockchain is not just about cryptocurrency. This technology can be used extensively, in various fields. When I was a member of the North Aceh General Election Commission, in February 2018, I advised the Indonesian KPU Commissioner, Viryan Aziz, to use blockchain in the entire electoral system in Indonesia, starting from securing all election data, information systems of all stages, to building an election museum in the blockchain world. Elections in Sierra Lione have even used blockchain technology with the support of an institution in the UK, the country of origin @starkerz [email protected]
It is interesting to discuss whether blockchain technology can be applied in the face of the current currency crisis in Indonesia, whether blockchain is a cheap technology and easy to apply to small and medium-sized economic players. If it's cheap and easy, how is it implemented and how do small and medium-sized economic actors start it? The arrival of @arkerz and @anarcotech is a momentum to broaden horizons and open up opportunities for the use of blockchain technology in various fields of life.
Steemit and cryptocurrency
For Steemians in Indonesia, including in Aceh, this momentum must also be used to discuss the new atmosphere in Steemit and its future. Entering its third year, Steemit faces tough challenges with the emergence of many similar platforms. Many important people went from Steemit and the value of two cryptocurrencies in Steemit, Steem and SBD, fell sharply. The atmosphere has changed considerably and it seems that Steemit failed to maintain the resurgence momentum to become a leading platform with its increasingly influential cryptocurrency prices.
The passion in Steemit feels different compared to in 2017. Many moments are gone, big people in Steemit leave or are not active, while newcomers are not as thick as 2017. Pattern @promo-steem seems to be more creative and diverse to attract more Steemit users and encourage them to last forever. Limited activity in Steemit like posts and comments, will cause saturation when there are no new creations that are more challenging and profitable.
One of the broadest developments in Steemit is to become a medium for cryptocurrency trading. Of course not to make the Steemit platform an exchanger, but to become a media for wider trade. Various information must be available and become an entry point for cryptocurrency trading.
All of the above material is an interesting discussion with @starkerz and @anarcotech so that their arrival momentum can be utilized optimally. Their existence which is only a few hours is expected to have a permanent positive impact in various economic and financial and social fields.[]
---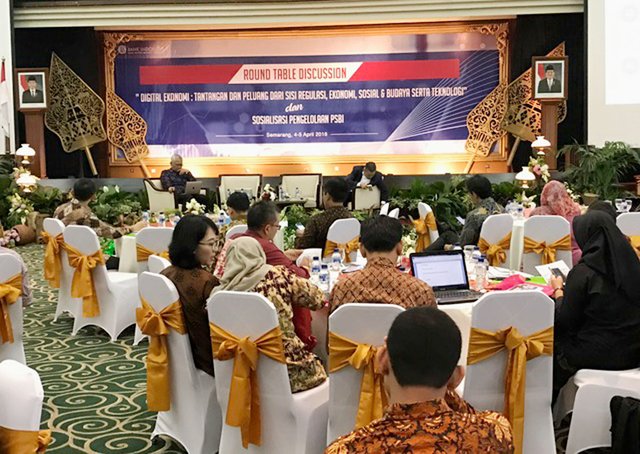 ---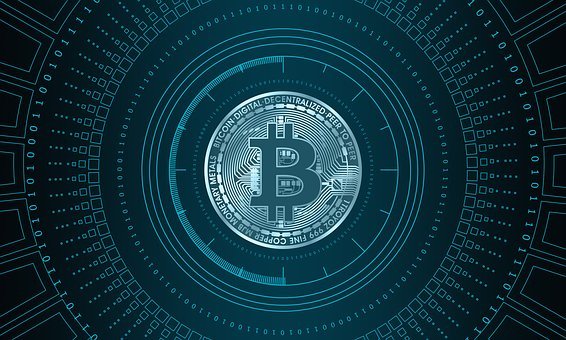 ---
Optimalisasi Blockchain Dalam Segala Bidang: Multiplier Effect Kedatangan @Starkerz dan @Anarcotech
Seperti informasi yang beredar dalam beberapa postingan, penggagas @promo-steem dan @steem-ambassador serta @oracle-d, @starkerz dan @anarcotech akan mengunjungi beberapa daerah di Indonesia, termasuk Aceh (Banda Aceh dan Lhokseumawe) pada pertengahan Oktober 2018 mendatang. Serangkaian kegiatan sedang disusun dalam proses menyambut kedatangan kedua tokoh dalam dunia blockchain tersebut.
Mengoptimalkan momentum
Kedatangan @starkerz dan @anarcotech tak pelak menjadi momentum penting yang bisa dilihat dari banyak sisi. Kalau hanya memandang dari sisi Steemit saja serta masih rendahnya harga Steem dan Steem Dollar di pasar cryptocurrency, maka banyak momentum lain akan terbuang. Steemit harus diakui sebagai salah satu materi diskusi yang menarik dengan @starkerz dan @anarcotech, tetapi membatasi diri hanya membahas masalah platform itu semata, sama saja dengan membuang peluang dalam bidang lain yang lebih besar dan luas, serta mengabaikan kapasitas keduanya dalam bidang blockchain dan cryptocurrency.
Untuk kepentingan yang lebih luas itulah, Fakultas Ekonomi dan Bisnis Universitas Malikussaleh (Unimal), Aceh, menggelar seminar mengenai blockchain dalam perkembangan teknologi finansial serta peluang apa saja yang bisa dimanfaatkan teknologi blockchain dalam menghadapi perkembangan dunia yang sangat cepat dewasa ini. Dan saya merasa terhormat dipercayakan Dekan FEB Unimal, @wahyuddinalbra, menangani kegiatan di Universitas Malikussaleh nanti.
Momentum ini tentu harus dimanfaatkan sebaik-baiknya untuk lebih memahami sistem blockchain bekerja. Selama ini, masih banyak yang belum mengerti apa itu blockchain, kendati sudah sering mendengar bahkan sudah terlibat di dalamnya. Dalam bisnis lain seperti dinar dirham koin yang juga populer di Malaysia dan Indonesia, kini juga sudah memanfaatkan teknologi blockchain.
April 2018 lalu, dalam pertemuan dosen Fakultas Ekonomi dari sejumlah perguruan tinggi di seluruh Indonesia di Semarang, Bank Indonesia sebagai bank sentral menyatakan menerima blockchain sebagai salah satu teknologi yang harus dikembangkan di masa mendatang. Beberapa perbankan swasta bahkan sudah menggunakan blockchain dalam transaksi internal mereka karena keandalan teknologi ini. Saya yang hadir dalam pertemuan itu bersama Pak Dekan @wahyuddinalbra, mendengar bagaimana tegasnya pejabat Bank Indonesia mengenai sikap mereka terhadap blockchain yang sangat "welcome" dan penolakan yang tegas terhadap keberadaan mata uang kripto.
Namun, belakangan penolakan itu mulai melunak dengan kesediaan bank sentral Indonesia untuk mempelajari mata uang kripto. Ini membuktikan bahwa kebijakan pemerintah pun mengenai keberadaan mata uang kripto sangat dinamis. Bukan tidak mungkin nanti bank sentral juga memiliki mata uang kripto sendiri. Intinya, setelah memahami blockchain maka berbagai peluang akan terbuka.
Blockchain dalam segala bidang
Teknologi blockchain memang sangat berkaitan dengan mata uang kripto, tetapi blockchain bukan hanya soal cryptocurrency. Teknologi ini bisa dimanfaatkan secara luas, dalam berbagai bidang. Ketika masih menjadi anggota Komisi Pemilihan Umum Aceh Utara, pada Februari 2018, saya menyarankan kepada Komisioner KPU RI, Viryan Aziz, agar menggunakan blockchain dalam seluruh sistem kepemiluan di Indonesia, mulai dari mengamankan seluruh data pemilu, sistem informasi seluruh tahapan, sampai membangun museum pemilu dalam dunia blockchain. Pemilu di Sierra Lione bahkan sudah memanfaatkan teknologi blockchain dengan dukungan sebuah lembaga di Inggris, negara asal @starkerz dan @anarcotech.
Menarik untuk mendiskusikan apakah teknologi blockchain bisa diterapkan dalam menghadapi krisis mata uang yang terjadi sekarang ini di Indonesia, apakah blockchain termasuk teknologi murah dan mudah diterapkan bagi pelaku ekonomi kecil dan menengah. Kalau memang murah dan mudah, bagaimana penerapannya serta bagaimana pelaku ekonomi kecil dan menengah memulainya? Kedatangan @starkerz dan @anarcotech menjadi momentum memperluas wawasan dan membuka peluang pemanfaatan teknologi blockchain dalam berbagai bidang kehidupan.
Steemit dan cryptocurrency
Bagi Steemians di Indonesia, termasuk di Aceh, momentum ini tentunya juga harus digunakan untuk mendiskusikan suasana baru di Steemit serta masa depannya. Memasuki tahun ketiga, Steemit menghadapi tantangan berat dengan munculnya banyak platform sejenis. Banyak orang penting pergi dari Steemit dan nilai dua cryptocurrency di Steemit, Steem dan SBD, turun tajam. Suasananya sudah berubah jauh dan sepertinya Steemit gagal mempertahankan momentum kebangkitan untuk menjadi platform terdepan dengan harga cryptocurrency miliknya yang semakin berpengaruh.
Gairah di Steemit memang terasa berbeda dibandingkan dengan pada 2017 lalu. Banyak momen yang hilang, orang-orang besar di Steemit pergi atau tidak aktif, sementara pendatang baru tidak segencar tahun 2017. Pola @promo-steem sepertinya harus lebih kreatif dan beragam untuk menarik lebih banyak pengguna Steemit dan mendorong mereka bertahan selamanya. Aktivitas terbatas di Steemit seperti postingan dan komentar, akan menimbulkan kejenuhan ketika tidak ada kreasi-kreasi baru yang lebih menantang dan menguntungkan.
Salah satu pengembangan yang luas di Steemit adalah menjadi media bagi perdagangan cryptocurrency. Tentu saja bukan membuat platform Steemit menjadi exchanger, tetapi menjadi media bagi perdagangan yang lebih luas. Berbagai informasi harus tersedia dan menjadi pintu masuk bagi perdagangan cryptocurrency.
Semua materi di atas menjadi bahasan yang menarik bersama @starkerz dan @anarcotech sehingga momentum kedatangan mereka bisa dimanfaatkan secara optimal. Keberadaan mereka yang hanya beberapa jam diharapkan bisa memberikan dampak positif yang permanen dalam berbagai bidang ekonomi dan finansial serta sosial.[]
---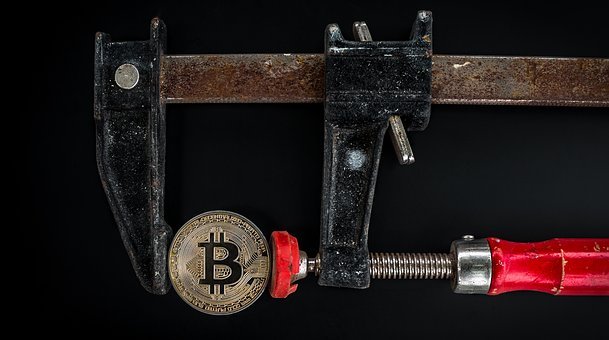 ---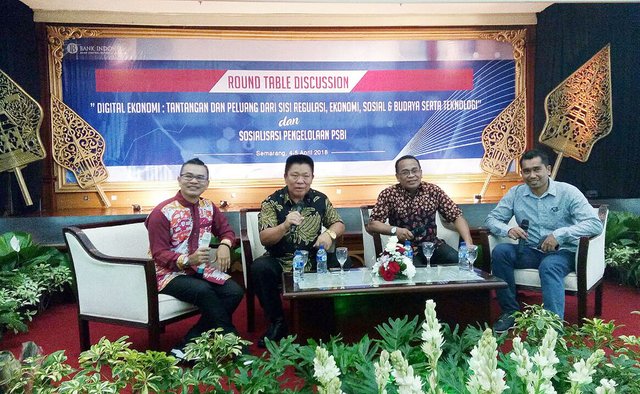 ---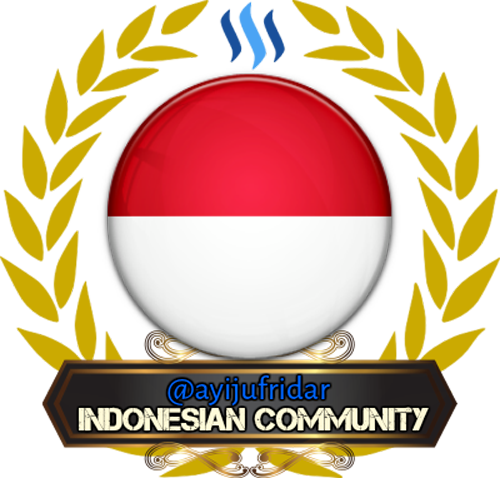 ---