Relictum Pro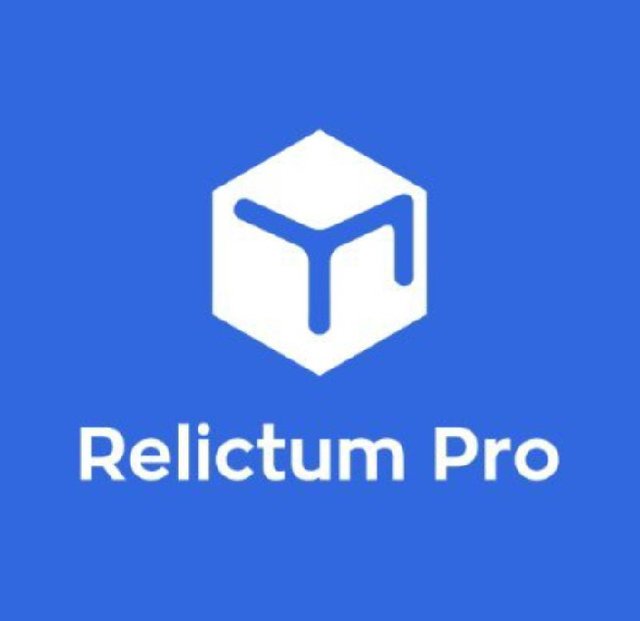 We all know the blockchain technology to be a huge and successful one but this did not come to be in a day, the blockchain has suffered lot of problems and even still suffering some. But obviously it overcame many of this obstacles and has lead it to the world leading technology. The Blockchain has brought so many advantages and benefits to the world making it easier for humans to do many things. Currently many sectors in the world wants to integrate this into their system and allow it to be the foundation of their projects. Also many organizations today are fast moving to the use of the blockchain technology to help their businesses grow faster, secured and transparent.

The Blockchain technology has also lead the world to the fastest growing digital currency, the Cryptocurrency. The Cryptocurrency has grown huge along side the blockchain technology and have also had a lot of impact in today's world, making means of payment faster secure and transparent with just less fee for transactions.
The Blockchain technology has really impacted human life's positively buy there are still lots of things wrong with it. The need for the blockchain to really be a technology for a everyday life of an individual is not yet in place as well as the Healthcare sector and sending of data. All of these and many more are still what the current blockchain is lacking. This is why Relictum Pro is here to bring the blockchain more closer and useful for to humans.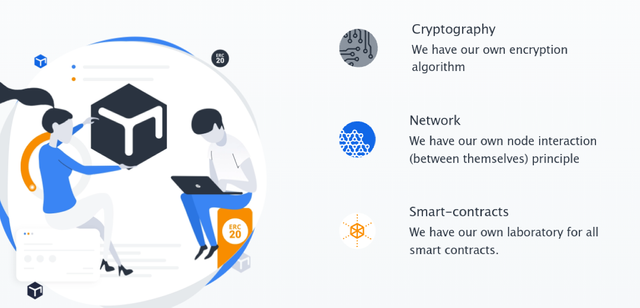 Relictum Pro has developed the new generation blockchain 5.0. This blockchain will make humans see and make use of the blockchain in every areas of their life. The Blockchain 5.0 has been is integrated into the fully-fledged distributed platform which is 100% reliable electronic data circulation environment for all parameters of human life.
This new generation blockchain will facilitate transaction processing speed leading to the fastest way to send and receive data as it can execute over 1 million transaction per second. The Blockchain is also a better option compared to the blockchain we're used to as there won't be clogs of networks as the block size is very small, about 120 bytes. This will make the network work seamlessly without any failure or slow in processing.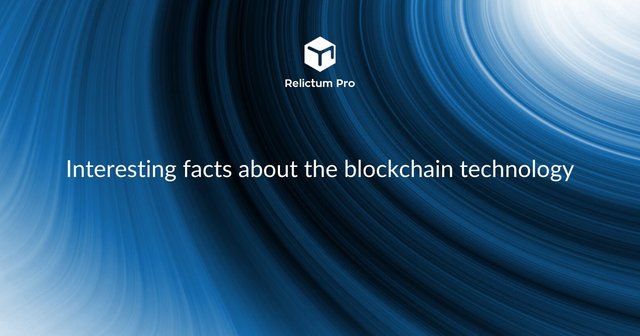 6121
Security is another important thing Relictum pro team has focused on this and has integrated top security features making your data and transactions safe. Many other features has also been put in place as to allow users to use the platform easily, friendly user interface and UX has also been made use of to give users that smooth run of the platform. The platform is fully equipped and designed to solve the problems we all are facing right now and bring the blockchain closer to humans like never before.
Relictum Pro has also designed and created it own native token called RLC. RLC is a stable coin, the token is the only currency of the platform and system. This token keeps the ecosystem efficient and run smoothly.
TEAM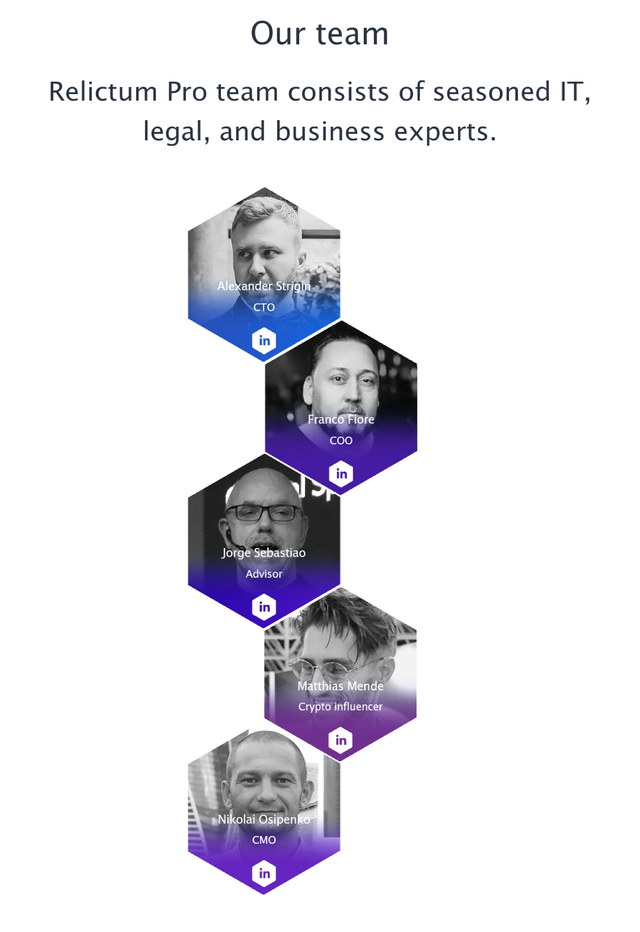 CONCLUSION
This is a huge one from Relictum pro and it's been a thing we all needed, as it been created the blockchain is about to set the world on a different level and change many life's, business, operations and other things for the good and benefits of humans.
For more information about Relictum pro, kindly visit the links below
Website: https://relictum.pro/
Whitepaper: https://relictum.pro/cabinet/docs/whitepaper_en.pdf
Telegram: https://t.me/Relictum_Pro_Official
Twitter: https://twitter.com/relictumpro
Facebook: https://www.facebook.com/relictumpr/
Medium: https://medium.com/@relictumpro
Writer's Details:
Bitcointalk Username: Oluwatimi
Bitcointalk Profile Link: https://bitcointalk.org/index.php?action=profile;u=1916121