ORIONIX | REVOLUTIONIZING THE GAMING INDUSTRY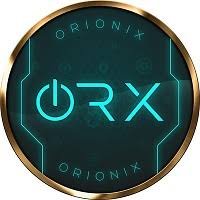 Good day guys, how are you today and I hope y'all are having a great day. As you all know that I always bring you the best project out their to invest in. Today the project am bringing is majorly for gamers, as I know many of us play games while we all are tired and many also take it as a profession, this project is for every one.
As we all know that different new technology keeps getting in the world every day and there by solving human problems. But still yet no technology has been like the blockchain which is a master piece. The Blockchain technology can be introduced and used at any level and sector. As it has been seen that it is very powerful and have potentials. The Blockchain technology today is one of the world leading and life changing technology as it has even received lots of achievements. Companies and industries are now in heist to get the blockchain into their business to maximize workability and profit. Today the project am talking about is using the blockchain to solve a major problem in the gaming industry.
Has gaming is a very popular and profitable business today. Games has evolves from different platforms, consoles, pcs and all the way to smartphones and can easily be played on any. Games are also a good way to get stress out and have fun. Games has also evolved from 1 dimension up to 4 dimensions today and the likes like Ninja, Tfue and FaZe has made name out of just gaming, and now professionals gamers.
Gaming is interesting and helpful to the mind, but there is still a big problem in the gaming industry. The things like skins, cloths and gifts which are received in games are only there which later on serves no purpose but to just delete the item from inventory. Orionix today has come up with it idea and technology to create an opportunity for gamers to make money by selling their new or used games, skins, cloths and other items to other gamers through it platform.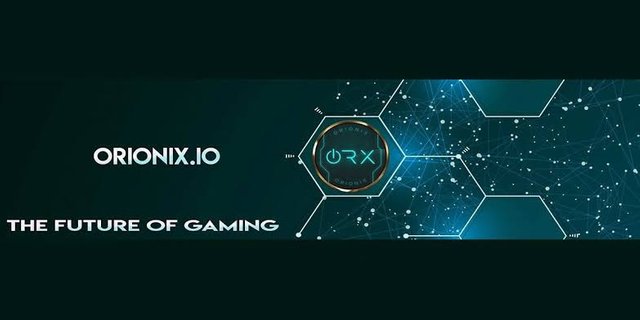 Orionix is a platform designed and created for the sale and exchange of new or used games, skins and other games items to ORX token. Orionix, a comission-free games and items exchange platform along with ORX token that covers operational costs by minting its own native currency. The ORX token will be used as the only method of payment in the platform.
Orionix platform has been designed and built with maximum security which is the number one focused area when it comes to this space. The platform is but on a very good servers and it security services will be updated often so as to maintain the platform safety. The platform is also built with friendly user interface and UX which allows the easy and smooth use of the platform. Every section in the platform is very self understanding and control and navigating through the platform has been made easy due to this.
So how does the platform works? To get started one needs to sign up an account on the platform and then if you are a seller you just need to select sell item and then put the name of the item then a buyer will see this, when a buyer buys this he pays with ORX token which will then be transferred into the seller wallet. After the confirmation of the transaction which only takes few seconds the item is then given to the buyer immediately.
Orionix is not only focus on exchanging gaming items but also security in the gaming space. Over the past years fraud has been experienced in the gaming industry which lead to the space been centralized and people with massive investment in the industry controls the space but with Orionix the gaming industry will experience a decentralized space which makes every one equal. And no fraudulent activities due to the massive security of the blockchain.
Orionix is also committed to cover every fee or operational costs for gamers using the platform. Which mean that gamers who uses Orionix services will not be charge any additional fees.
Now let's move to the Orionix token ORX which is a major importance in the project. ORX is the only native currency of Orionix and it was built and designed to be used as payment method on the Orionix platform. ORX is built on the Ethereum erc20 system. The token will be available for exchange on many crypto exchanges after it sale.
Ticker: ORX
Platform: Ethereum
Token Type: ERC-20
Available for sale: 420,000,000 ORX (70%)
Total supply: 600,000,000 ORX
ROADMAP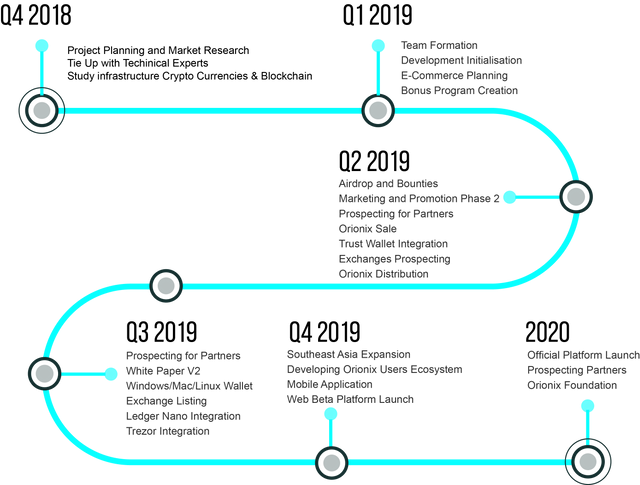 TEAM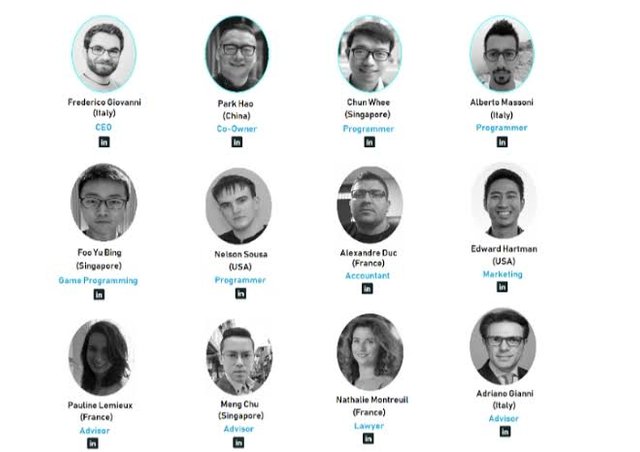 CONCLUSION
Orionix is very determined in making this a turn around for good in the gaming industry. The team are very experienced and competent in this space. The project will also be partnering with lots of exchanges in the future so as to embed their platform in the games for easy access and exchange of gaming items. The platform has also been built for easy communication among gamers who uses the platform, so as to bargain. I believe Orionix is revolutionizing the gaming industry and happy is through the blockchain.
For more information about Orionix, kindly visit the links below ;
Website: https://orionix.io/
Whitepaper: https://orionix.io/Orionix_ENG_Whitepaper.pdf
Bitcointalk Thread: https://bitcointalk.org/index.php?topic=5158615
Telegram: https://t.me/OrionixOfficial
Twitter: https://twitter.com/orionixtoken
Facebook: https://fb.me/OrionixToken
AUTHOR'S DETAILS
Bitcointalk Username: Oluwatimi
Bitcointalk profile URL: https://bitcointalk.org/index.php?action=profile;u=1916121