TEMTUM: OFFERING A DIFFERENT SOLUTION TO THE E-COMMERCE INDUSTRY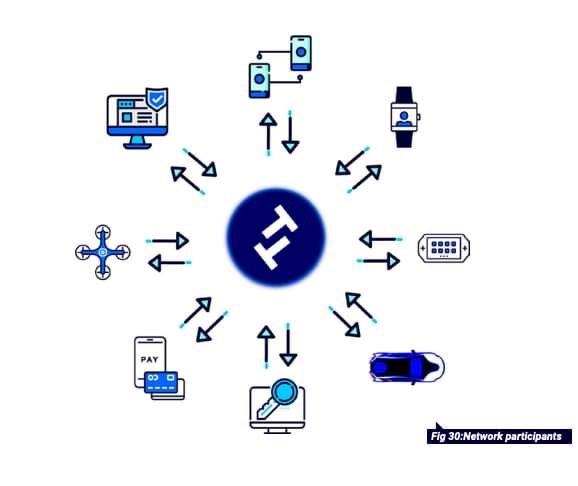 When we want to buy most things, from simple goods to huge ones without having to stress ourselves, we utilize the e-commerce platforms. So it can be seen that the e-commerce industry plays a very important role in our day-to-day life endeavours. A study has it that, the e-commerce industry is growing tremendously and which is estimated to worth $4.8tn by 2021 but amidst its growth comes with issues like risk of users data, transaction fees, presence of third-party and so on; thus leading to blockchain technology finding wide use in e-commerce.
This is true because blockchain comes with decentralization, smart contracts etc thereby securing the data of users, removing any third-party which then leads to cheaper fees or no fees as the case may be and ensuring every deal is handled according to plan. But yet, even with blockchain, the true aim was not achieved because current blockchains and/or blockchain platforms are yet to be fast, scalable etc. Thus posing a serious question of if blockchain will actually bring an end to the issues in e-commerce; the answer is yes because a blockchain network known as TEMTUM aims to bring in services and features which will make the e-commerce industry scalable while attracting more users.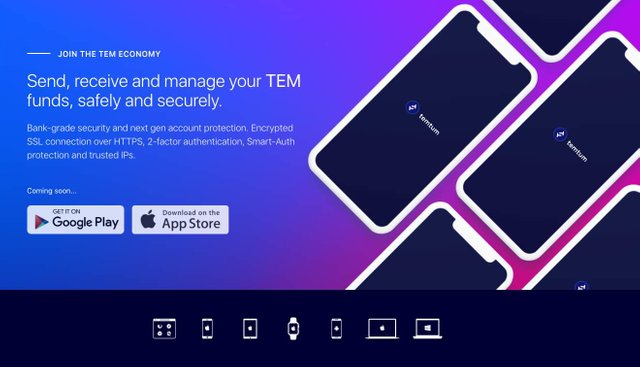 TEMTUM BLOCKCHAIN NETWORK IN E-COMMERCE
Temtum is a developed and tested blockchain made up of Temporal technology and quantum randomness thus being a blockchain network which uses low-resources to operate thereby accommodating more users while offering speed, scalability and security. With the idea of Temtum's team, they developed Temtum and as such their cryptocurrency to be one which will have value as it will be adopted into real-world payment systems, thus being used by users in any part of the world.
Also, unlike most platforms which come to the blockchain space undeveloped and untested, Temtum stands out as its solutions have been tested thus proving to be effective in the real world. One of such is the speed of the blockchain which is up to 120k TPS.
Temtum In E-commerce
E-commerce is one of many areas where Temtum is used, and for efficiency, Temtum developed a wallet which is easily accessible both in the web app and smartphone thus being used for storage of TEM token. With this, it shows that TEM is totally decentralized while making users the master of their personal data and funds.
However, for Temtum to work perfectly in the e-commerce industry; it can either act as an online store where Temtum coin (TEM) will be used to pay for goods and services, In this case, the store will have its own wallet which will be used for payment as well as for existing e-commerce systems. OR it will be used in existing online stores, in this case, there will be a feature known as "Pay with Temtum" and by using that feature easily convert TEM to fiat thus making it possible for vendors to be paid with fiat only.
But in order for this idea to work without Temtum modifying any existing e-commerce store while making TEM to be used in e-commerce payment systems the team came up with an idea which is; developing a Shopify payment plugin with a "Temtum pay" feature which is all connected to a quick buy button and easily accessible via API. Thereby with the whole setup being available via API, custom e-commerce payment systems can easily connect. Like earlier stated, Temtum is unlike most platforms which enter the blockchain space undeveloped, that is to say, Temtum e-commerce solution is already developed.
Why Temtum Is The Right Solution
Temtum achieves its aim by creating a wallet address which is connected to each buying cart of the merchant while bearing the buyers necessary details. And once the buyer is done buying, he will send the right payment in TEM to the address which is automatically converted to fiat for the merchant. This whole process is fast and transparent and transaction details can be seen on Temtum blockchain explorer.
Therefore with Temtum achieving its aim in the e-commerce industry, it can be seen that cryptocurrency holds a key to more growth of this industry as merchants will be exposed to benefits such as lack of third-party thereby reducing unnecessary costs.
Furthermore, with Temtum, there will be no payment gateway fees, bank charges, transactions fees etc while the transaction itself is confirmed as fast as possible (about 12secs).
KNOW MORE ABOUT TEMTUM VIA THE LINKS
Website: https://temtum.com/
Telegram: https://t.me/temtumcommunity
Twitter: https://twitter.com/wearetemtum
Facebook: https://www.facebook.com/wearetemtum
LinkedIn: https://www.linkedin.com/company/temtum/
Medium: https://medium.com/temtum
Whitepaper: https://temtum.com/downloads/temtum-whitepaper.pdf
Bitcointalk username: Shallow
Bitcointalk link: https://bitcointalk.org/index.php?action=profile;u=148378