REASONS WHY ANYONE EXCHANGE IS THE NEXT BIG THING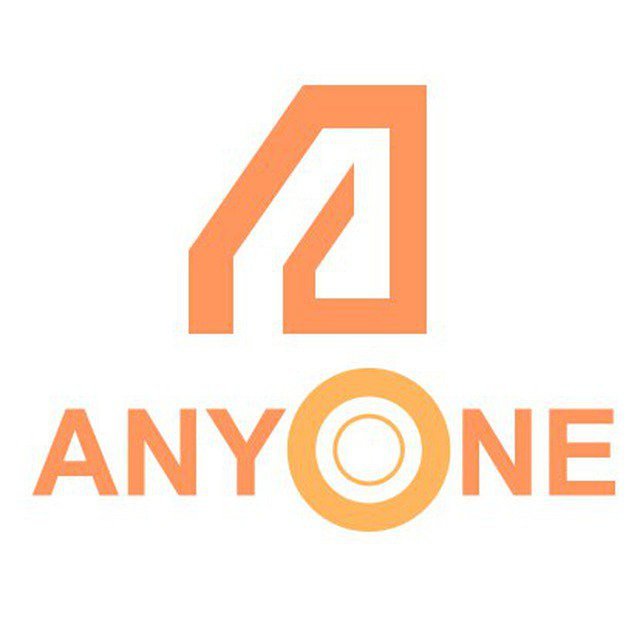 Whenever you approach someone with the mindset of convincing him about a platform, the first question is always; Why do I need this platform? Now if you have done your research well, you will be able to put the person through on what is obtainable about that platform in question. Furthermore, you don't need to say everything you know about the platform because no one has that time, rather you give a short review with highlights on what the platform is all about to stir up curiosity within that person and it's now left for him to make more research as at when due.
Talking about a review, it can be seen as a short and concise explanation about a platform which a potential investor can glance on thus having more questions which will draw him to that platform thereby knowing more.
With all this being said, let's have a review on a platform with so many business models (but in this case just on one business model) known as ANYONE BLOCKCHAIN PLATFORM. Just like rightly said, ANYONE has more than one business models with the mindset of having more; the reason for this is that in this crypto space today only projects with active business models which can also be called use cases or real working products can survive the vast competition evident in the crypto space.
Now imagine a project having up to 4 (ANYONE) that is to say, long term sustainability is guaranteed.
But for today, we will talk about ANYONE cryptocurrency exchange.
But first, are there issues which ANYONE will be solving? Yes, there are because the ability to solve pressing issues is what makes a platform valuable.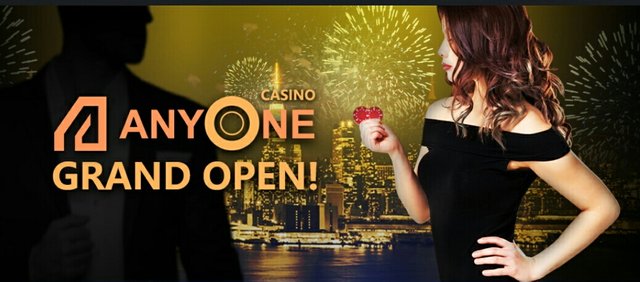 REASONS WHY ANYONE EXCHANGE IS THE NEXT BIG THING
Within most exchanges, to get listed is a herculean task as well as highly expensive to the extent one will wonder if they are actually helping projects to grow or to drag them down the drain. In order to ensure the crypto space fosters, ANYONE exchange reduces its listing fee to the extent projects will be able to list while having enough funds to build their platform.

One of the issues in the current exchanges is volume manipulation, which is done in order to attract users; in the case of ANYONE exchange, there won't be such because the exchange is built by a team with wide experience in cryptography etc.

Unlike most exchanges which are only after their own pocket, ANYONE will stand out, how?. As games are one of the business models of ANYONE, ANYONE will encourage other game projects to list on its exchange through this way ensuring blockchain games grows globally.

ANYONE is based on its own blockchain (POW), that is to say, its exchange is built on the same blockchain. With this, there will be a high level of security so as to protect users assets. With ANYONE using POW blockchain shows it is decentralized thus making users comfortable while trading.

In most exchanges where prices of newly listed coins are brought down by a certain few so as to buy and own a huge amount of token, ANYONE will ensure that line is broken by making it possible for traders to trade at a specific agreed price.

Just like in the world where one factor leads to another; in the crypto exchanges due to the high cost of listing most projects makes use of Peer-to-Peer trading where they are exposed to vicious brokers and all manner of frauds. Thereby with ANYONE exchange, this bad experience will be over as they will be protected.

CONCLUSION
For the blockchain space to grow there is a need to always accommodate and help new projects to scale, but the reserve always seems to be the case. And this ends with the advent of ANYONE exchange; this is because ANYONE makes listing easy while giving blockchain games an avenue to reach a unique audience of gamers.
LINKS TO FOLLOW FOR MORE INFORMATION
Website: https://www.any-one.org/
Twitter: https://twitter.com/anyoneLTD
Discord: https://discord.gg/YhaDDGh
Telegram Group: https://t.me/AnyoneLTD
Telegram Channel: https://t.me/AnyoneNotice
Korean Telegram community: https://t.me/anyoneKR
Kakaotalk community: https://open.kakao.com/o/g95DJUib
White paper: https://github.com/anyonecore/AnyoneBinary/blob/62c88dabbff8b18dac71268afda9830129863411/ANYONE_WHITEPAPER_en.pdf?raw=true
Exchange: https://simple.any-one.exchange (upgrade in progress)
Bitcointalk username: Shallow
Bitcointalk link: https://bitcointalk.org/index.php?action=profile;u=148378