Verasity - Next Generation Video Sharing Platform
The next generation of online video sharing is here! Big fan of YouTube™? Then you're going to love Verasity! Using breakthrough Blockchain technology, Verasity provides viewers, publishers, creators, advertisers, and sponsors a brand new way to get involved in online video sharing.
So, what makes Veracity so different? 100% accurate video statistics, rock solid privacy and security, and participation rewards that put Verasity members in the "driver's seat". Outdated YouTube technology is being replaced by new decentralized video "tech", where what people want to see most stays accurate, true, and honest! This helps mould the Verasity community into a showcase of videos proudly displaying people's real interests! From there, community supported events, channel "surfing" adventures, and more can be discovered.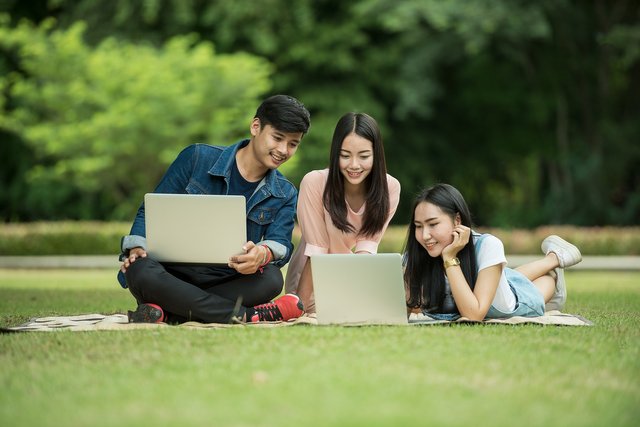 Photo
Video content success is determined solely by organic consumption statistics and genuine content ratings from the Verasity viewership. You won't find any advertising fueled monopolies from rich account executives here!
Verasity For Viewers
View Great Video Content - You can put your faith in the video content quality of Verasity. While other video sharing sites "cover the bases" of low-quality content as an attempt to defame and eliminate the freedom of video sharing marketplaces as a whole, Verasity aims to bring genuine glory to the video-sharing marketplace. The power of Verasity Blockchain technology "evens the score", and eliminates fraud from online video sharing entirely.
Get Rewarded For Viewing Content - With each online video you view, you accumulate VERA. VERA is the in-house utility token of Verasity and can be converted back into Ethereum at any time.
Earn VERA By Supporting Channels - You can also earn VERA by supporting your favourite channels. The more active you are, the more VERA you accumulate! And when you earn VERA at Verasity, you can use it in any way you want!
Verasity For Creators
Create Channels And Upload Videos - Creators are rewarded for their participation in creating channels and uploading video content.
Multiple Monetization Methods - Through the use of patented "Proof Of View" and Delegated Proof Of Stake technology, monetization at Verasity makes perfect sense! Sure, YouTube was able to show us the amazing power of online video, but Verasity is helping to usher us into the Next Generation of video sharing, where the culmination of genuine participation is King. Choose multiple monetization options to get your online video campaign off to a great start!
Fund Development Of Your Channel - Verasity is all about member participation and interactivity. Funding the development of your channel can be done easily through member base investments. So, if you've got a winning idea, and you know it's going to be hot, it's totally easy to fund your channel and make it happen.

Verasity Is The Next Generation Of Online Video Sharing!
Come along with us, as we launch Verasity, one of the very first online video sharing sites to make the pursuit of genuine video interest sharing easy to achieve! There are no "middlemen", no sales agenda, only honest viewing supported by the interests of the Verasity membership.
And Verasity has lots of awesome new "tech" advancements to serve your needs, including the Verasity Spark Marketplace, for crowdfunding investments that are paid back to the investment member base by the video publishers at a later time. After their video launch campaign generates actual profits, investors are paid back for their "faith-based investing".
For more information, visit the Verasity website at https://verasity.io/ and join the Telegram