The path to blockchain adoption: why are industry giants lagging behind and small startups becoming leaders?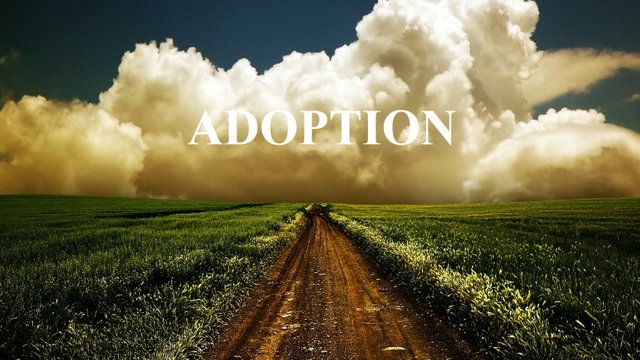 In the past couple of years, in the crypto world, it has become a popular trend to discuss the possibilities and the need to accelerate the adoption of blockchain technology and products based on it in real sectors of the global economy. And most importantly, the use of cryptocurrencies and products on the blockchain by ordinary average people. After all, if you discard high-profile statements and fantastic promises, everyone understands that at the current time, cryptocurrencies and blockchain technology remain practically unused in the real world. In the world in which we live, there are several million crypto enthusiasts and billions of other people, most of whom have not even heard about blockchain, smart contracts and cryptocurrencies. It has long been clear to any crypto specialist that, for a further leap in the development of the crypto industry, its early adoption and implementation by the rest of the world is necessary. And perhaps the next cryptocurrency bullrun will happen just when hundreds and thousands of different blockchain projects find their use in ordinary people and in various business sectors.
It is now completely clear that the current industry leaders are not coping with this task. Bitcoin as the first cryptocurrency, despite a number of improvements, is still quite slow, it does not support smart contracts and many other technologies that have appeared in recent years. Perhaps the first cryptocurrency has the role of "digital gold", but Bitcoin will never become the leader due to which billions of people will accept crypto and blockchain. Ethereum, having much greater functionality and speed compared to Bitcoin, is still very slow, and its technological development is not keeping pace with the advent of new technologies. Perhaps after the release of Ethereum 2.0 the situation will change, but this future is covered in fog, and in my subjective opinion, in the coming years, it will also not be able to become that leader in promoting the adoption of blockchain and cryptocurrencies for the world. Ripple being one of the champions in terms of the number of high-profile announcements, could not take any significant place in the financial sector. The much more modern and faster EOS and Tron blockchains did not meet the expectations of many experts, both in the level of their decentralization and in the quality and quantity of projects launched on their basis. After all, we just need to look at the hashrate structure of these blockchains to understand that the main players in them are gambling projects. And this is absolutely not what will contribute to the early adoption of crypto. Unfortunately, I can continue this list for a very long time, but the topic of this article is different.
In this article I want to talk about several small young companies that did not make high-profile promises to turn the world around and change the rules of the game in the market. They are from completely different market sectors, their teams worked hard and created their own products that blur the line between niche products for crypto enthusiasts and the real world. In my opinion, it is they and similar companies creating universal products that help accelerate the adoption of cryptocurrencies and blockchain technology that has already become "legendary".
The adoption of blockchain and crypto by ordinary people and business — 2key Network.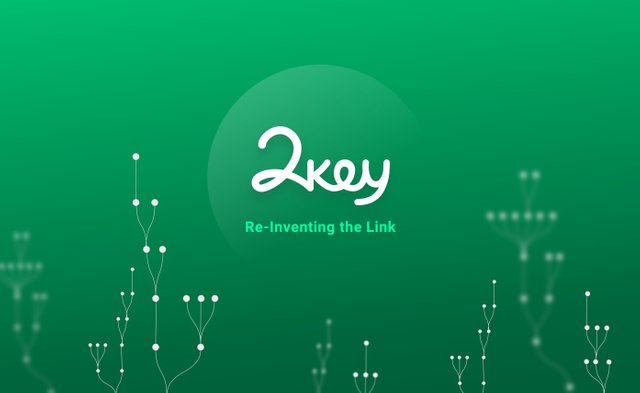 This company created a revolutionary "SmartLink" technology that combine regular HTTP links with smart contracts based on the Ethereum blockchain. Unlike others, the technology of "smart links" is compatible with both WEB 3.0 and WEB 2.0 which distant competitors 2key were deprived of Smart Link initially keeps track of who provided the link, and if the link leads to a revenue-generating action, each member receives a share. 2key Network democratizes the distribution of values ​​by improving what people already do: share links. This technology opens up completely new opportunities that were not achievable before in the digital advertising, referral campaigns, charity, petitions, voting, HR, competitions, purchasing online and offline goods, and much more.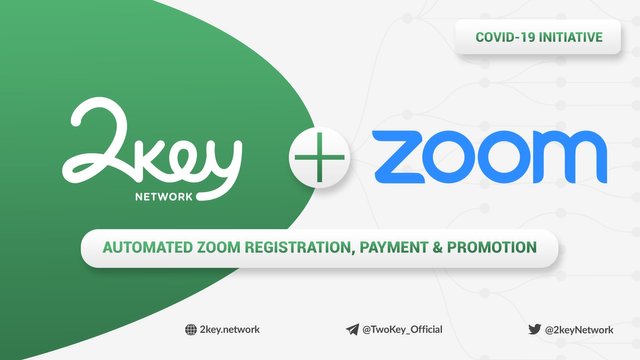 2key recently made a huge leap in its development and accelerating the adoption of blockchain and cryptocurrencies for hundreds of millions of ordinary people around the world. The company has released its new Zoom SmartSession product — the first blockchain-crypto product officially on the Zoom Marketplace! With the global COVID 19 pandemic, the global economy and the lives of ordinary people have undergone enormous changes. In almost all over the world, strict quarantine was introduced, because of which many companies were closed, and people were forced to stay at home in conditions of self-isolation. Many people have started offering their services on Zoom, from yoga teachers, psychologists, or mentors to crypto-webinars and conferences that have completely switch to Zoom. Due to all these reasons, it is not surprising that the number of Zoom users in just a few weeks increased from 10 to 200 million people. Zoom provides ideal services for transnational teams, and personal use, but has been poorly adapted for professional services based on the physical environment, or to replace large events and conferences. Therefore, 2key, using the power of SmartLink technology, has developed a special solution to meet the new demand for Zoom from the millions of professionals who now hold sessions or events on the platform. Zoom SmartSession allows any of the 200 million Zoom users:
Launch ready-made paywalled sessions.
Accept cryptocurrencies as payment.
Grow with the 2key viral referral system of SmartLinks.
This solution can be useful for professionals and enterprises such as sports instructors, seminars / webinars organizers, talk therapists, music instructors, online conferences, lecturers and private teachers, coaches, advisors mentors, remote support, and many, many others.
Imagine the demand for this easy-to-use solution in the current difficult circumstances. Moreover, this product can be used by people who are not familiar with crypto, because SmartSession support payment not only in crypto, but also with regular credit cards. This product, of course, will significantly accelerate the adoption of crypto by ordinary people and enterprises.
But 2key is not going to stop there and just a few days ago introduced the world its new product — 2key PPC (Pay Per Click) Smart Links — these are regular links embedded with blockchain technology that perform several tasks. The results are links that contain incentives for people to share them. And this is really true — any Internet user is constantly sharing links with other people. Now with PPC Smart Links, these actions will be rewarded. This technology allows you to conduct referral and marketing compaigns with complete control over the interaction with each link. The 2key protocol monitors and records each interaction with SmartLink. The smart contract then rewards each active member in the referral chain that led to the conversion. Agree to pleasantly receive additional income simply by sharing the link with a friend or relative.
This technology will bring referral and marketing compaigns to a new level. Thus, the penetration of blockchain technology into the digital advertising market and other markets will increase, and it will also stimulate ordinary people to become more familiar with crypto.
The adoption of the blockchain by government agencies and businesses — LTO Network.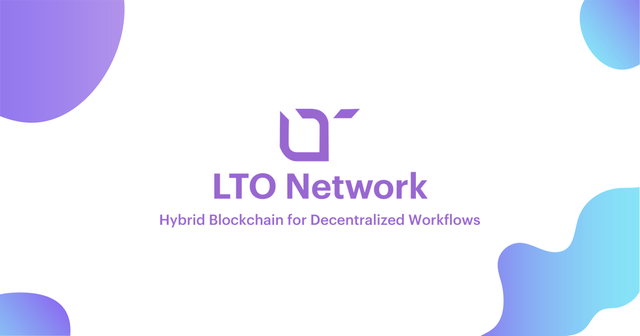 This company is positioning itself as a new standard for data security and collaboration using a hybrid blockchain. The company is a vivid example of how blockchain technology and solutions based on it can be applied in various areas of business and government. The great advantage of this company is simply the huge variability in the use of the company's products and its partners:
Inspection reports on Blockchain — providing immutable evidence to data entries and creation of inspection reports on vital locations like airports, oil terminals and dangerous goods.
Digital Signatures on Blockchain - providing assurance that document contents have not been tampered with and providing proof of the specific date and time a document was signed.
Notary procedures on Blockchain — notary procedures heavily rely on paper based processes. LTO Network makes incorporation procesures more efficient by sharing data efficiently and secure.
Legal Contracts on Blockchain — receive a fully negotiated and executed contract that also gets hashed on a blockchain by just answering a few questions in a form on your smartphone.
Waste transport on Blockchain — connecting all stakeholders of the waste transportation process together through LTO Network saves more than EUR 7M on an annual basis.
Lease agreements on Blockchain —legal documents used to be static pieces of paper. Through Live Contracts, a new way of automation and efficiency can be achieved in the real estate industry.
Certificates on Blockchain — a new way to validate certificates. Instead of using regulators to do random checks, everyone with a smart phone can validate a certificate.
and many many others.
As you can see from the list above, companies from any business can find the products and services they need. And what is most remarkable, these are not empty beautiful promises, these are already finished products and services that are used by real companies and government agencies. Blockchain adoption by business? Here's how it might look. Although LTO Network is still a very young company, they already have more than a million users of their products, and their number is constantly and steadily growing.
Last on my list today, but far from the last in importance for the adoption of the blockchain and crypto is AVAlabs.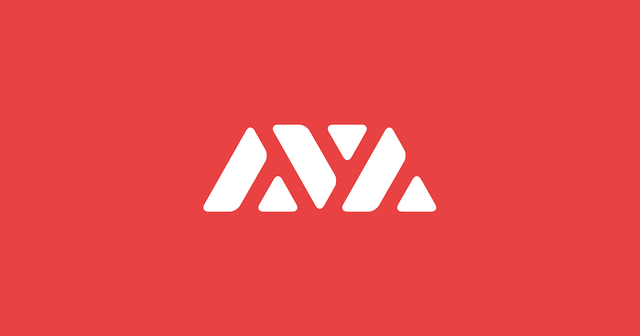 AVA is an open-source platform for launching highly decentralized applications, new financial primitives, and new interoperable blockchains. Developers who use AVA are able to build high-throughput and fast distributed systems that are highly reliable, secure, and resilient in the face of enormous failure. Built as an ecosystem of many heterogeneous blockchains, AVA enables developers to deploy subnets (blockchain networks), private or public, which implement custom execution environments to fit their development needs — all while supporting fast cross-subnet swaps. AVA allows for partitioning of private data away from the rest of the AVA network while still being a member of the overall network, thus enabling a rich and complex set of privacy and data provisioning use cases that other platforms simply do not. Furthermore, with fast decision times and modest hardware requirements, AVA powers a system that can accept many times the data and productive yield that existing decentralized systems provide at a low cost to the end user. AVA is the first next-generation blockchain that delivers at the scale that DeFi demands. Enabled by the most advanced consensus technology, the Avalanche protocol, AVA achieves high-throughput in excess of 4500 TPS, fast finality at less than 3 seconds, and all with unprecedented decentralization.
The AVA platform allows you to:
Build your own blockchain — the first platform to bridge permissionless (Public) and permissioned (Private) chains in one network. You can deploy new or existing blockchains directly on the AVA platform to leverage the performance and security properties of the AVA engine.
Create assets — you can digitize and deploy assets through AVA's "smart assets" primitive. Do this on a new or existing market that trades these types of assets. Unlike other chains, such as Ethereum, digitization of assets on AVA can obey special covenants, making it highly suitable for legal compliance.
As you can understand from what I wrote above, the AVA platform is a kind of sandbox, the basis for creating a lot of decentralized applications, completely different directions. Such an ideal Ethereum that we deserve, and which is devoid of all its main shortcomings, such as low transaction speed, low energy efficiency, a small number of validators, and vulnerability to 51% Attack.
AVA is a small new startup founded by the legendary Emin Gün Sirer professor at Cornell University, who was at the origins of the first cryptocurrency — Karma, many years before the creation of Bitcoin. The project team does not make high-profile announcements and does not promise to change the rules of the game in the entire market. They just work hard to release their product. And I'm sure that very little time will pass and the AVA platform will become the foundation on the basis of which thousands of applications will be built that will blur the line between the niche focus of the blockchain and the rest of the world.

To achieve this goal, AVA launched its startup accelerator — AVA-X, which is designed to encourage developers with good business ideas to create them using the rich opportunities provided by the AVA platform. Recently, the first batch of startups received their development grants, but the accelerator does not stop there and AVA continues Look for talented developers willing to create new products that blur the line between the ordinary world and the crypto world.
Of course, in the framework of this article, I did not cite all the companies that contribute to the acceleration of the adoption of crypto and blockchain. You can easily name many more such promising young companies, but for my part I tried in this article to talk about those companies that still do not have great fame, but already make a huge contribution to the adoption process. In conclusion, I would like to give my answer to the question that is presented in the title of my article. Why are industry giants lagging behind on the path to blockchain adoption and small startups becoming leaders? In my opinion, this situation is due to the fact that crypto giants have become too agile over the years of their development, their technologies have lagged far behind the requirements of today, and their products are for the most part difficult to use for mass consumers and businesses. In turn, new small startups use new technologies and approaches in their products that make their products closer to the mass user. New products come out taking into account the current market situation and the mistakes of others, small companies are more mobile in changing their strategy and focus on a quick, high-quality result. In my opinion, it is for such small companies with their useful and mass-market-friendly applications that the future leads to adoption.