Decentralized Funding
ONIZ is devised to be a blockchain platform that offers a definitive approach to incorporating cryptocurrencies into reality. One of the media is the use of crypto coins to fund projects. That would be facilitated through the ONIZ Fund platform, which is one of the tri-architecture used by the project to boost the status of digital assets.
The Role Of The Oniz Fund Platform
The platform is the sole medium of accepting loan proposals, processing them, and issuing loans using crypto coins to deserving projects.
It should be noted that the loans in view are solely for blockchain-based projects, with particular regard for Decentralized Applications (dApps0.
So, investors and borrowers would converge in the platform to tender and approve loan requests. Projects that are found worthy would then be walked through the final stages of getting the funds.
Why the Concentration On DAPPS?
It was earlier stated that the funds are specifically for Decentralized Applications (dApps). You may now be wondering the reason behind that.
It is so because dApps are one of the major forces driving the latest move to integrate crypto coins into real-world uses. The applications were popularized by the Ethereum blockchain, after which the TRON blockchain took it to the next level.
Now, many players around the world are using dApps by downloading them from the Play Store and other accredited distribution platforms. With many people in the world using many of these apps, it became imperative to provide funds to others to join the mainstream use cases. That way, the developers would also integrate cryptocurrencies for In-App purchases and other transactions within the app's ecosystem. That way, it would be easier to have more people using cryptocurrencies for transactions.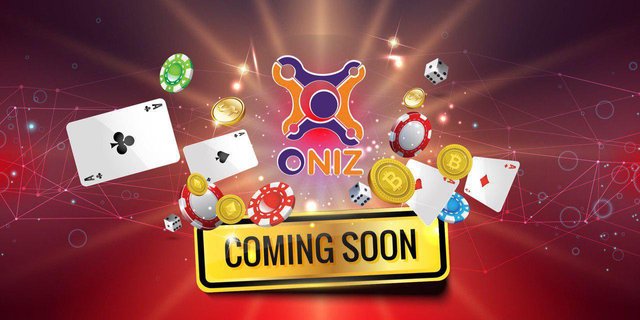 Any platform can only grow when solving the issue it sets out to solve in the first place. This is certainly one of the reasons most platforms fail in the long run; that is, when they start derailing out of what they promised rather than improving and bringing in more services.
With that being said, a platform like ONIZ believes in the power of blockchain thus coming up with an idea where online platforms like games, sports betting, casinos, e-banking etc will experience a new level of services which will make their users comfortable and engaged.
With ONIZ being based on blockchain, ONIZ fund was created which is an open-source fund but unlike others, it is decentralized. Therefore with ONIZ fund, the team were able to help users or members to create sub-projects which can be in gaming, online casinos etc as well as generating funds to run it.
To make it more interesting, ONIZ uses an advanced multi-chain wallet system to integrate crypto payments into the daily life activities of its users.
Why ONIZ Stands Out
ONIZ is a fully functional and developed blockchain platform with its game such as Sicbo already launched and played by many users.
Unlike most platforms with just one or two integrations into existing systems, ONIZ stands out as it is incorporated into many online payments systems such as Online game, Sport bet, Online casino, Money game MLM, E-Banking projects.
Also, another feat achieved within ONIZ is the utilization of ONIZ fund in paying interest on ecosystems and investments as well.
ONIZ token is the payment value that is created by ONIZ Fund's future technology development foundation. The ONIZ fund is a decentralized open-source fund which assists participants in raising capital and creating sub-projects from owning the ONIZ token.
With a powerful multi-chain wallet system, ONIZ allows the incorporation of crypto payments into daily life and online payments such as online games, sports bet,online casino,E-Banking projects or money game MLM.
ONIZ additionally develops independent Artificial Intelligence technology in the arena of sports betting. Participants owning a particular amount of ONIZ token can be provided with accurate sports betting tips of up to 80 percent. In any football game,based on real ability and ratio analysis from bookies,the Artificial Intelligence of the ONIZ platform will offer the participant the most suitable selection rate with a winning rate of up to 85 percent.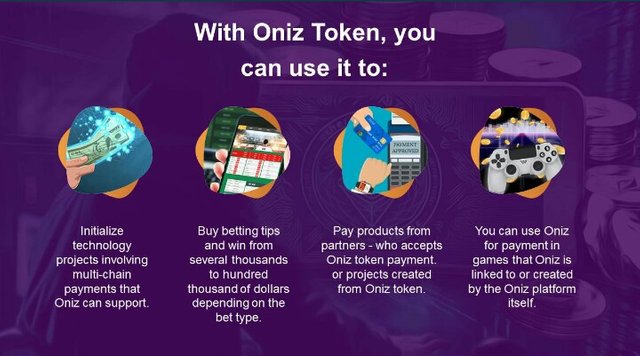 Investors and startups alike will treasure the ONIZ platform for different reasons albeit a linked one. Investors, for instance, can put money in a trustworthy setup without their heart faltering. This is quite helpful considering the numerous deceitful platforms out there. Ventures looking for capital can look forward to the open fund arrangement of ONIZ as long as they meet the requirements.
Another benefit of this platform is its decentralized exchange. Traders can take advantage of the open nature of this exchange to transact cryptocurrency and fiat without the flaws typical of a centralized setup. Though decentralized exchanges are renowned for their makeshift security protocols, the ONIZ option seems to be up to the task. I find the security parameters up to scratch on the innovative ways to secure funds of traders.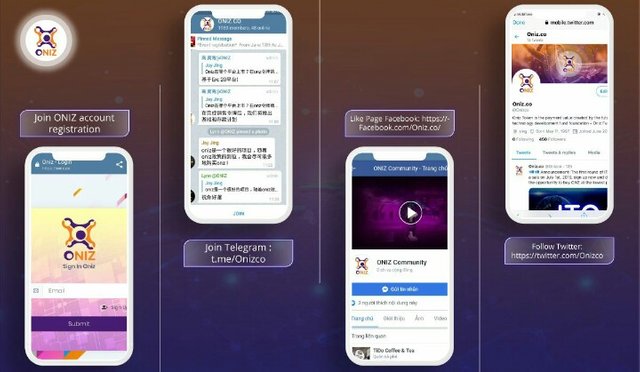 Conclusion
ONIZ holds a lot of promise for everyone – startups and investors alike. Considering the many attributes of the setup, it feels like there is a lot we can expect. Will the blockchain-based platform stand up and be counted? We can only keep our fingers crossed while we wait. 
More Information ONIZ :
Website: https://oniz.co
Telegram Group: https://t.me/Onizco
Telegram Channel: https://t.me/OnizCo1
Twitter: https://twitter.com/Onizco
Author : cryptojozz
ID ONIZ : 772582