Lyfcoin: Transparent Platform Offering Customised Staking Solutions To All The Non-Proof-Of Stake Erc-20 Tokens On The Blockchain
Description of Lyfcoin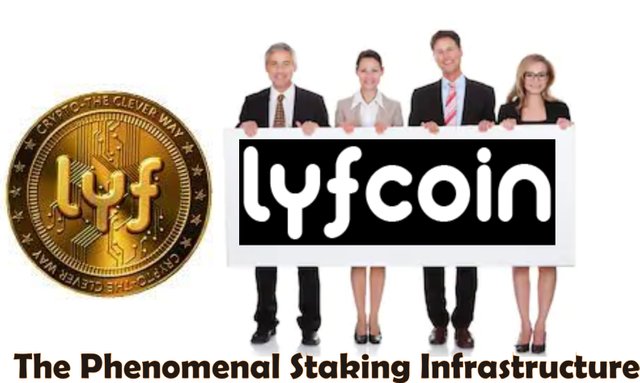 Lyfcoin has continued to soar in reputation and also in churning out result-oriented solutions as an infrastructure. Basically, Lyfcoin is a global staking provider for digital assets. The project allows for the gathering and differentiation of information for traders and investors in the cryptocurrency scene. These pieces of information are to help them understand the market and prepare them for staking profitably on the proposed addition on the Lyfcoin platform.
The platform is a decentralized one, meaning there is no overall control, and anonymity is assured.
The Imperatives Of The LyfCoin Staking:

Let me take you to another aspect of the Lyfcoin fundamental features called staking. Basically staking has seamlessly emerged as a monumental process of facilitating the ownership of digital currency, According to some trusted experts, it is about the cheapest modality to create a consensus algorithm. The interesting thing about the Lyf infrastructure is that if you invest a little cash, you will be surprised how you will expressly amass rewards via the instrumentality of the erc20 of your intake.
Apparently, those who have expressed reservation and fear in putting their cash in the various mining enterprises following perceived faulty cost-effective templates and technicalities have recently gotten a change of heart and are now staking with Lyf. The reasons are not far fetched; you basically don't need to buy expensive mining apparatus, acquaint yourself with blockchain terminology, and coding prior to playing in this huge marketplace. With the innovative lyfcoin infrastructure, there is massive hope for staking, more so for those whose expectation is for their cash to work for them and get needed value.
Lyfcoin is bringing with it significant value in ensuring the rebirth of staking and revolutionizing the stablecoin to open new paradigms for the young and unbanked. This innovative infrastructure's cardinal objective is to entrench an architecture where it is possible to stake various er20 and consequently earn rewards that comes as an extra coin. The platform has made everything seamless as all technicalities are carried out for you, but with the caveat that you have funds in your wallets. By now you know that the Lyf infrastructure is decentralized and internal incentives are automatically summed up and subsequently credited into the user's wallets at the final lap of your staking which is a huge plus.
Token Economics and Exchanges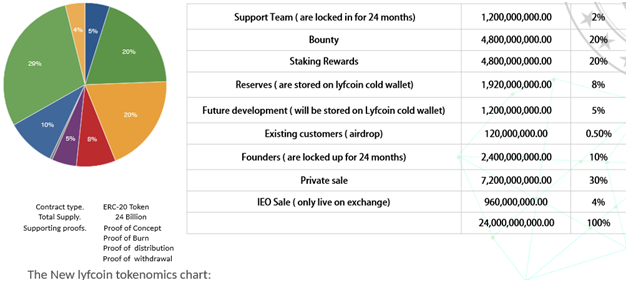 It is apparent that Peer to peer, Traders, Investors, and Stakeholders of the Cryptocurrency World Major merchants and investors affiliated marketers and providers of Updated Information about the Crypto Market. The platform promises scalability by ensuring a faster and efficient proof of stake and network security. Network security is guaranteed through a stricter and secured process of proof of stake. Other benefits of the platform include cost-effectiveness, decentralization, and high community engagement. Lyfcoin is the internal token of the Lyf infrastructure and is leveraging on the ERC20, and it is internally used for every bit of activity on the platform from regulations to incentivization or better still rewards among other activities.
The Team: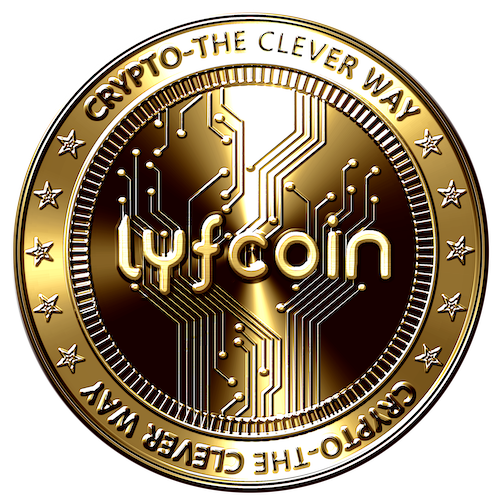 The Lyf team consists of vastly experienced and technically savvy individuals that are internationally renowned e-commerce experts. For these group of innovative developers, development security and fundamental features are frontline. The team is entrenching an infrastructure leveraging on the smart contract to achieve their objective.
Final Thought: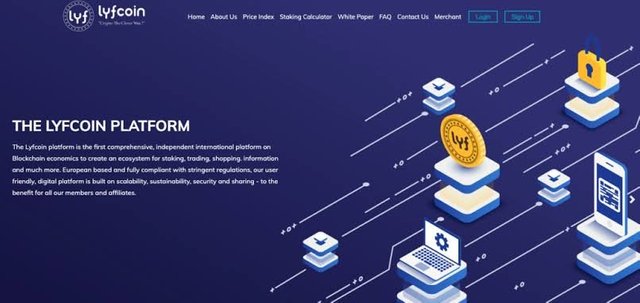 The entire structure of the Lyfcoin infrastructure is kind of sovereign, what this means is that it totally expunges every aspect of interference from human to reduce any hacks. It is consciously conceptualized to facilitate, allows for subtle bargaining, does a thorough cross-check, and validates transactions. It is specially modeled to protect the investors from soaring market volatility to mitigate fear, losses and market apprehension
Get more resource for this project by clicking the links below:
Website - https://www.lyfcoin.club/
Whitepaper - http://bit.ly/2pQvNKL
Twitter - https://twitter.com/LYFCOINOFFICIAL
Facebook - https://www.facebook.com/LYFCOINOFFICIAL/?ref=bookmarks
Message - https://t.me/OFFICIALLYFCOIN
NB: This Article As Written Just For The Purposes Of Earning Bounty Reward.
Bounty 0x User Name: Jannyh