FOMO2MOON - just another gambling, multi-level marketing or Ponzi?
FOMO2MOON is multi-level marketing? FOMO2MOON is a scam? Should people get into FOMO2MOON? Can the result of FOMO2MOON be hacked? How to win 2000 ETH with FOMO2MOON?
FOMO2MOON is one of the names which is being mentioned a lot not just in the cryptocurrency in particular, but also blockchain in general.
All the sudden, FOMO2MOON receives a lot of attention like it has been a "hot trend" in the world of the blockchain.
Many users said that FOMO2MOON is just another multi-level marketing model in the blockchain, is it the truth? If not, what FOMO2MOON really is?
1> First, you need to understand what the FOMO2MOON model is?
For a quick and easy understanding, FOMO2MOON is like the traditional lottery but based on blockchain platform. When talking about a lottery, we can quickly come up with some familiar type of lottery such as Traditional lottery (raffle ticket), computermatic lotto like Mega Millions which just put out the grand prize of 1.6 billion dollars to the lucky winner last October... 

Nevertheless, every different type of lottery has its own pros and cons. As a matter of fact, the validity of the winning results can be unreliable because the host can interfere it without the acknowledgment from players. There were many cases which the host had interfered the winning outcome of a lottery in the past.
Since the invention of the blockchain, "an incorruptible digital ledger of economic transactions that can be programmed to record not just financial transactions but virtually everything of value" said Don and Alex Tapscott, many great applications have been invented base on the blockchain and applied to real life with the credibility from people who trust in decentralized system.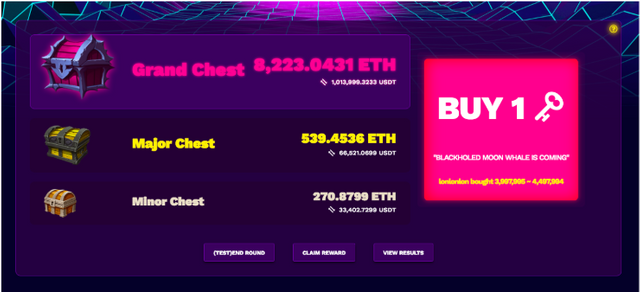 Developing with the innovation of modern technology, the current model of lottery also receives its own innovative invention. FOMO2MOON is one of the first lotteries which operated on the blockchain.
Fomo3D is a blockchain lottery model which was created before the invention of FOMO2MOON. However, Fomo3D was using an older blockchain technology which can be hacked, and as a matter of fact, it was hacked in the past. In the next article, I will do a compare and contrast between FOMO2MOON and Fomo3D. 

According to my research and from many other blockchain experts, the algorithm of FOMO2MOON is created based on Ethereum smart contract algorithm, which maximizes the trustworthiness. Nobody can interfere with the outcome of FOMO2MOON, even its own developers. 

The winning results of FOMO2MOON will be supported by Ethereum smart contract technology. Everybody will be able to see and validate (check code) the data of the outcome. 
As you have been reading, you may or may not get an overall idea what FOMO2MOON is and how distinctness it is??!! Let's clear your mind with some more information! 

2> Next, many had concerned, "Is FOMO2MOON just another blockchain multi-level marketing model????"
Multi-level marketing (aka MLM or Network Marketing) is a strategy some direct-sales companies use to encourage their existing distributors to recruit new distributors by paying the existing distributors a percentage of their recruits' sales. The recruits are the distributor's "downline". All distributors also make money through direct sales of products to customers.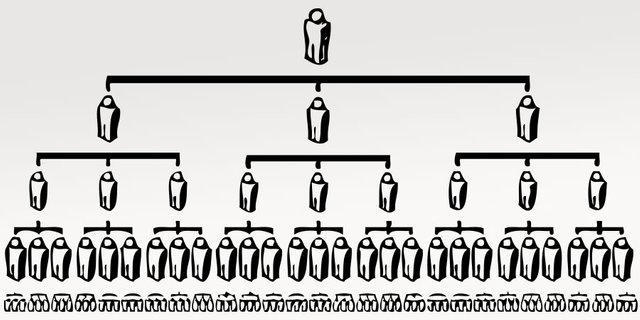 Multi-level marketing is a legitimate business strategy, though it is controversial. One problem is pyramid schemes, which use money from new recruits to pay the people at the top, often take advantage of people by pretending to be engaged in legitimate multi-level marketing. You can spot pyramid schemes by their greater focus on recruitment than on product sales.
Here are examples of a well-known direct-sales company that uses multi-level marketing: 
Amway Corporation from America; Herbalife Nutrition which was headquartered in the US; Vorwek from Germany... These are well-known MLM companies which have been very successful. 

Unfortunately, not every multilevel marketing opportunity is a legitimate business opportunity. Many pyramid schemes, frauds designed to part the unwary from their money, is disguised. Like multi-level marketing, pyramid schemes depend on recruiting people to become distributors of a product or service. Like MLM, the pyramid scheme offers the opportunity to make money by signing up more recruits and by accomplishing certain levels of achievement. Remember, MLM is not a pyramid scheme. 

Back to FOMO2MOON, we can say that FOMO2MOON is working based on the MLM model to develop in the future. But remember, MLM is not a pyramid scheme or Ponzi. Ponzi and pyramid scheme are the real frauds, not MLM. MLM is legit, and FOMO2MOON is using MLM as its business model!

3> Is FOMO2MOON scam or fraud?
FOMO2MOON is a lottery project which developed on blockchain platform, and it is represented with a smart contract. Everyone who knows about blockchain must be familiar with the smart contract and its transparency!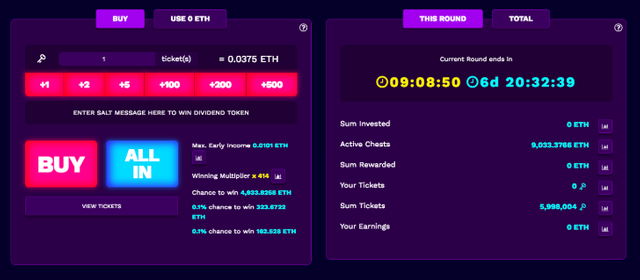 As mentioned above, FOMO2MOON is a blockchain lottery platform. You can try your luck with only as little as 0.2 USD (0.002 ETH) to win up to 2000 ETH. Lucky or not, the outcome from this lottery event will be determined randomly by smart contract, no one can interfere or coordinate.
Besides that, FOMO2MOON does not require players to commit any upfront or how much the players can buy... The decision is yours to make!
With as little as 0.002 ETH per ticket, you can play the lottery, which insured by Ethereum smart contract, without any hesitation!
4> What can FOMO2MOON be benefited of?
FOMO2MOON will get a commission fee of 2% on every ticket sold to players (2% x 0.2 USD = 0.004 USD). The more players, the more profit FOMO2MOON can make. That's it!! Everything is very transparency and distinctness!
5> Is FOMO2MOON gambling?
As mentioned above, and I want to say again,  FOMO2MOON is blockchain based lottery project. If you say that the FOMO2MOON is gambling, so any other lotteries in the world. Nevertheless, FOMO2MOON is not gambling; it is a different type of lottery which is based on the blockchain, where you can find your luck as you can do with any other lotteries in the world! 
In the next article, I will show you how to easily win FOMO2MOON's 2,000 ETH prizes. 

Get a detailed explanation about FOMO2MOON here: https://hackmd.io/s/HJ5oJ1p1E