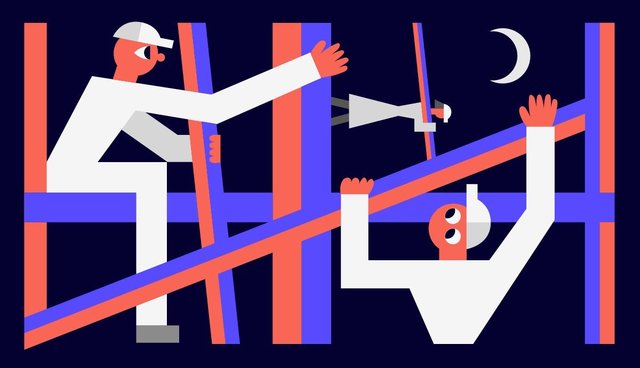 Hello everyone!
For the past two weeks our team has been working on current tasks, while designing new features and fixing bugs. We've also fixed the resync problem, and the testnet is now functioning normally.
Statistics for 12.07.2018–30.07.2018
Number of accounts: 2659 (40 new)
Number of signed blocks: 5 430 050 (1,602,450 new)
Number of transactions: 3 679 955 (2,895,074 new)
Number of active witnesses: 13
Number of reserve witnesses: 47
Number of active committee members: 11
Number of reserve committee members: 29
Network Activity Index
Network Activity Index is calculated in the testnet once per week and its amount affects the size and availability of emission. Emission is released only if the Activity Index in the last week was greater than in any other previous week.
In the 8th week of testing, Network Activity Index was 332 069, and as a result, 13598788.17013 ZGV was created.
In the 9th week of testing, Network Activity Index was 356 274, and as a result, 13601071.08228 ZGV was created.
Technical Updates
In the last report, we wrote about the sync issues, as well as the update which was intended to solve this problem. After the update everything is functioning as normal, although emission is still being released with a minor delay. We're working on it. However, in contrast to last fortnight, the Activity Index was big enough, and the emission was distributed amongst the active participants of the testnet according to their Gravity Index.
After the update was released, not all of the participants updated their nodes and returned to the testnet. Now that the problem is fixed, everyone is welcome to the testnet once again.
For the past two weeks our team has been working on applying the Activity Index calculation to social media actions, for example, likes, reposts, follows and so on. We also work on implementing the document circulation system on EOS, and this project is currently in the design phase.
Infrastructure
Last fortnight we worked on the most current tasks that we have, and there are some updates in the infrastructure which need to be highlighted.
Firstly, the Korean version of our site was released.
Secondly, we've released Stealth Transactions, which were announced in a previous report. You can try this function in your wallet now. If you face any difficulties or bugs, please let us know in our Telegram dev chat.
Thirdly, we started to develop a new version of the wallet, which will include document circulation. This project is in the design stage now, and we've also started to develop the front-end and the back-end parts as well.
Documentation
We've issued a new set of tutorials in text and video format which you can find on our blog or github.
We're also going to issue a new tutorial on how to create a bot so that everyone can run a bot and take a part in the "Battle of Bots" when the event is announced in the near future.
Media
Jinse also published an interview with Yury Parsamov, co-founder of Gravity Protocol, where he talks about blockchain technology and the business solutions based on it.
Enjoy Gravity!
See the previous articles
Gravity Protocol Intro
A Deeper Look Into Dan Larimer's radio
Adaptive Emission: Making Blockchain Economy Real
Gravity IPFS: Off-chain Data Storage
Gravity: Ecosystem Participants
Gravity: Stablecoin Solutions
Electronic Document Circulation: Gravity Extended Contract
To Kill a Middleman: Why Blockchain is Vitally Important for Small Businesses
Gravity Solutions: On the Way to the Marketplace 3.0
📢 Gravity Launches Public Testnet
Come to our testnet and break our toys!
Gravity Testnet Instructions Set #1
Gravity Testnet Instructions Set #2
Network Reports
Gravity Testnet Report 25.05.2018–08.06.2018
Gravity Testnet Report 10.06.2018–24.06.2018
Gravity Testnet Report 25.06.2018 - 11.07.2018
More articles
How the Gravity Protocol Team Implements a Security Development Lifecycle
Testnet Environment For Attack Modelling: The Methodology
Gravity Mobile Wallet
Follow Us
Website: http://gravity.io
Twitter: https://twitter.com/protocolgravity
Telegram channel: https://t.me/gravityprotocol
Telegram dev chat: https://t.me/gravity_protocol
Blog: https://steemit.com/@gravity-protocol
Blog: https://medium.com/@gravityprotocol
Linkedin: https://www.linkedin.com/company/gravityprotocol