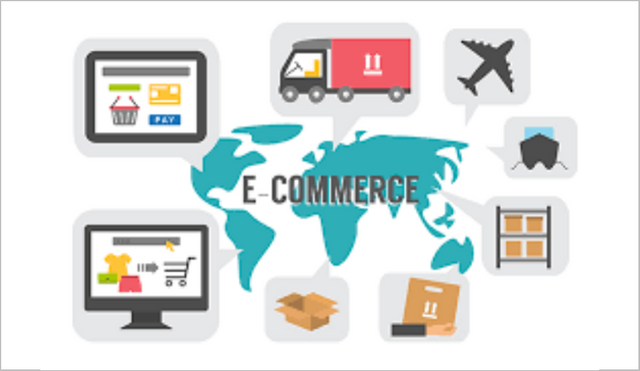 Every day the world's population make millions of purchases both online and offline, using a variety of payment options, ranging from cash to Bank cards and other payment systems. E-Commerce, i.e. the purchase of goods or services on websites, is gaining popularity and convenience.
Such platforms provide an opportunity to get 1000 different products, up to cars, allow you to perform such operations sitting at home through a phone or laptop, offering the best conditions, cashbacks. This facilitates the work and entrepreneurs, companies, reducing the number of employees, offices, rental of premises for shops.
All this allows managers to get billions of dollars in profits from around the world, but while there are shortcomings in this area in terms of transparent logistics, the probability of hacking sites and customer data on Bank cards, create phishing sites. And all this worries new users to start using online services without having a reliable and transparent degree of protection.
Slowly replacing traditional money can come of the digital currency, and already have the resources, accepting as payment the Bitcoin, as it allows you to bypass many of the middlemen, to keep the buyer's personal data in complete confidentiality, to follow the transactions.
Cryptocurrencies are beginning to be introduced in many areas of production and mainly bring more benefits and now to increase the number of users in e-Commerce is the task to combine it with blockchain technology and just its solution is a project called Bitzon.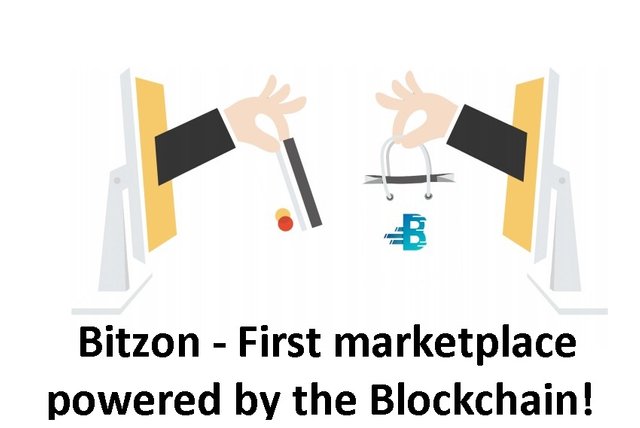 Bitzon creates a global decentralized platform designed to unite sellers of goods and services of their customers on the basis of distributed registry technology, which gives an excellent option of buying for digital tokens. This application will allow users to securely make purchases for cryptocurrency without fees providers.
Customers who will have tokens of this platform receive a discount of 10% when buying goods, and sellers will need to pay monthly for the platform and they have the right to choose for each of their product or service to set a different digital currency.
The incentive for sellers to have Bitzon tokens is also there, they allow them to have a 50% discount for using the platform. Unlike other similar projects, Bitzon provides a free choice of payment to participants ranging from debits and credit cards to cryptocurrencies.
Transactions will be made with the help of smart contracts, which will solve the issue of trust between the participants, and artificial intelligence determines the honesty of reviews about each seller and product, which removes unreliability and improves the quality of service.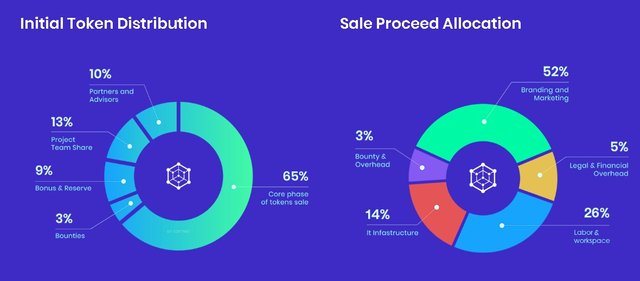 The main token sale will start in July 2019 and now you can apply for getting into the white list. Capitalization in e-Commerce amounted to more than 2 billion dollars in 2018 and the number of buyers is only growing every year. Bitzon offers a single market with a higher degree of protection in contrast to the current centralized, avoid intermediaries, thereby reducing the price of goods, focus on their quality and such decentralization removes both territorial and political restrictions.
The project will release its own mobile application for several popular operating systems and it is also a great move for the development of the idea, as every second person has a smartphone and uses it every day. I think that Bitzon has all chances to become the first platform for the sale of goods and services on the blockchain technology, and it will have to make a lot of effort, the team is quite experienced and serious about long-term work.
After all, many people are already used to using online services, and when it will be safer several times, their number will grow exponentially, giving impetus to the development and the digital economy as a whole. Traditional small shops are already beginning to get rid of themselves, most close and people go mainly to large supermarkets or just use such online stores, the shortcomings of which can fully fix Bitzon.
Most sellers will be happy to try this option on the platform, where the potential growth of users is almost limitless. I recommend to get more information about this promising project and for this I will leave you the necessary links below:
Website https://bitzon.io/
Whitepaper https://bitzon.io/assets/pdf/whitepaper1.5.pdf
Telegram channel https://t.me/joinchat/H5vKZhLXZpV5fBvL0rK1Cw
My BTT link https://bitcointalk.org/index.php?action=profile;u=1184171
My BTT username: Aivaryamal
My Ethereum address: 0xa6e96DBB6B7d2c12062E70d3dEc87C4FE23f961f
Uniqueness of article100%: https://text.ru/antiplagiat/5c57ef37a0242