OPUS : A BlockChain Based Decentralized Music Sharing Platform | Overview & Specifications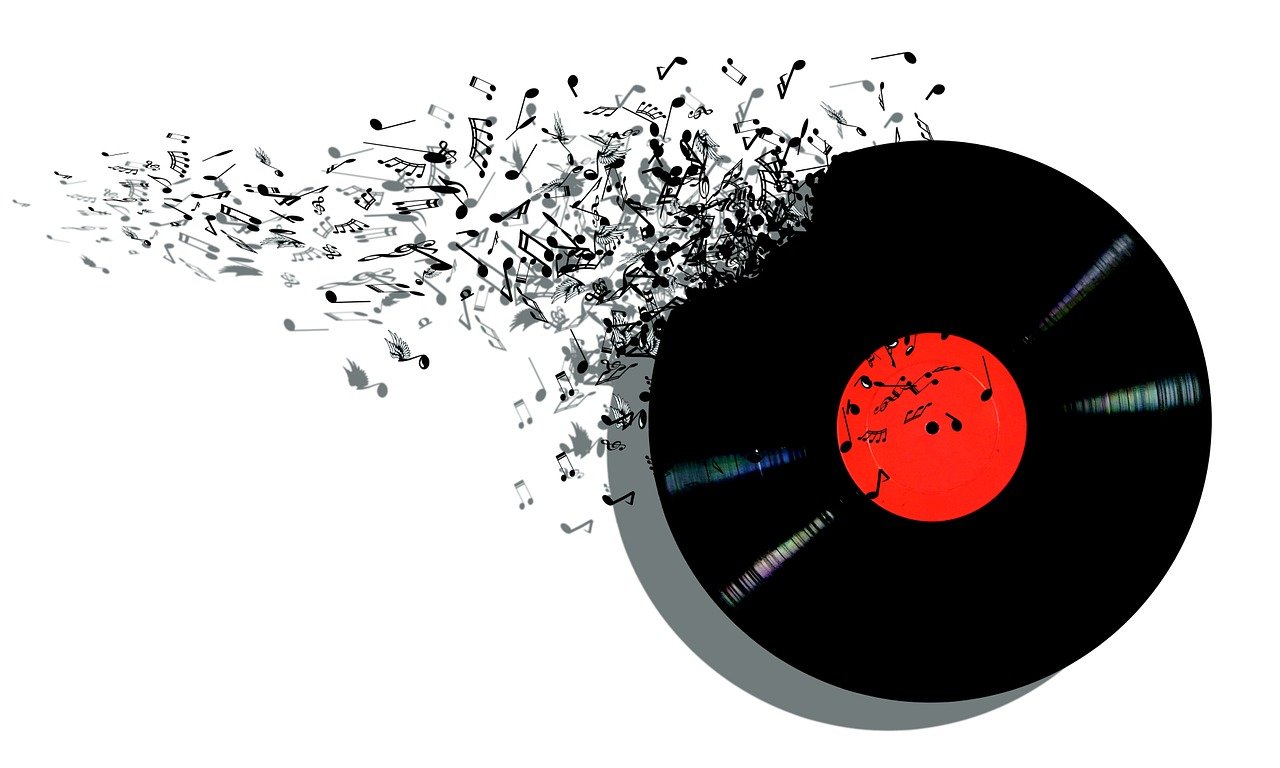 With the advent of BlockChain Technology, the world is changing rapidly. BlockChain technology is making every application transparent and rigid for any manipulation along with taking control out of the hands of a central authority. Now, with several Blockchain applications for each domain, cost has been decreasing with high security and transparency.
Now, let's talk about Music.
Music has now become a necessity rather than a hobby. Music industry is a Billion dollar industry worldwide where people create, distribute, market, upload and share music for their living as well as their passion for music. Music Industry is centralized and Big players are ruling the Music industry where all the distribution and ownership rights has to be decided. It's up to Big players of Music Industry to fix a price for an artists skills.
To overcome this downside and provide people a clean, easy to use interface to set ownership as well as sharing on multiple platforms, a blockchain based platform has come into existence which goes by the name of OPUS.
OPUS Overview
OPUS is a Blockchain based Decentralized platform for music-sharing which focuses on the issue of Music ownership and sharing it at multiple platforms with ease and full control without having any requirement of a middleman.
OPUS delivers a variety of music to it's users along with a good payout for artists for music creation. In real World, most of the payouts from music distribution get assimilated by the Distribution platforms while artist will get only a tiny fraction out of it. OPUS uses smart contracts to conquer this monopolized system and gives all the control in the hands of an artist as to the price setting and platforms selection where it is to be distributed.
OPUS stores the music tracks on IFPS while private keys will be stored on Ethereum Blockchain. In this way, OPUS can deliver any music file with ease and comparatively faster than conventional music-sharing platforms.
What Problems OPUS Solves?

There are many problems which has deep roots in our Billion dollar Music Industry nowadays. As we can see, artists are leaving traditional means of music sharing and adopting internet based mediums like Youtube, LBRY and dTube. There must be some reasons as to why artists are doing this. Let's discuss all those reasons and immediate problems which an artist faces:
High Fees & Royalty
Music sharing industry is full of charges and royalty contracts. Platforms like Spotify & Apple Music charges high streaming fees which most of the small artists can't afford to pay. Along with that, a herd of middlemen also remains which try to accumulate as much profit as they can from music streaming platforms.
OPUS solves the problem of fees by taking control out of the hands of distribution platforms to artist's hands . Now, an artist will decide at what price he wants to transfer the ownership of a particular music file to a user.
Censorship
Well, this problem persists greatly among the music sharing industry. There are certain censorship issues as well as various legislation on major music streaming platforms as to the quality of music and the country or region where it is to be distributed. For example, many streaming platforms are not available worldwide even though they should be accessed from anywhere but in reality they can't because of legislation.
But now with the use of OPUS, one can access any music file from anywhere without any legislation and censorship issues.
Playlists Makers Less Payment
Generally playlist makers don't get paid enough to make online playlists as per the genre, artists, year, composer, and singer, This requires a lot of hard work to manage a playlist of only some music files. Still, they don't get paid enough for their hard work.
But now with OPUS, playlist makers can be paid handsomely for organising playlists within OPUS platform. They can even set a price for managing a playlist on demand.
OPUS (OPT) Tokens
OPT tokens are the in-built cryptocurrency of OPUS platform and all the transactions will be done in this cryptocurrency. All the fees, ownership rights will be sold in OPT tokens too. These tokens also provides right to vote on OPUS DAO meeting happens every month regarding marketing and development of OPUS platform.
OPUS (OPT) Tokens Stats & Charts
Statistics

Total Market Capitalization: $4 Million
24 hr Volume: $4.5 Thousand
Total Supply: 249.3 Million
Current Price: $0.030
Charts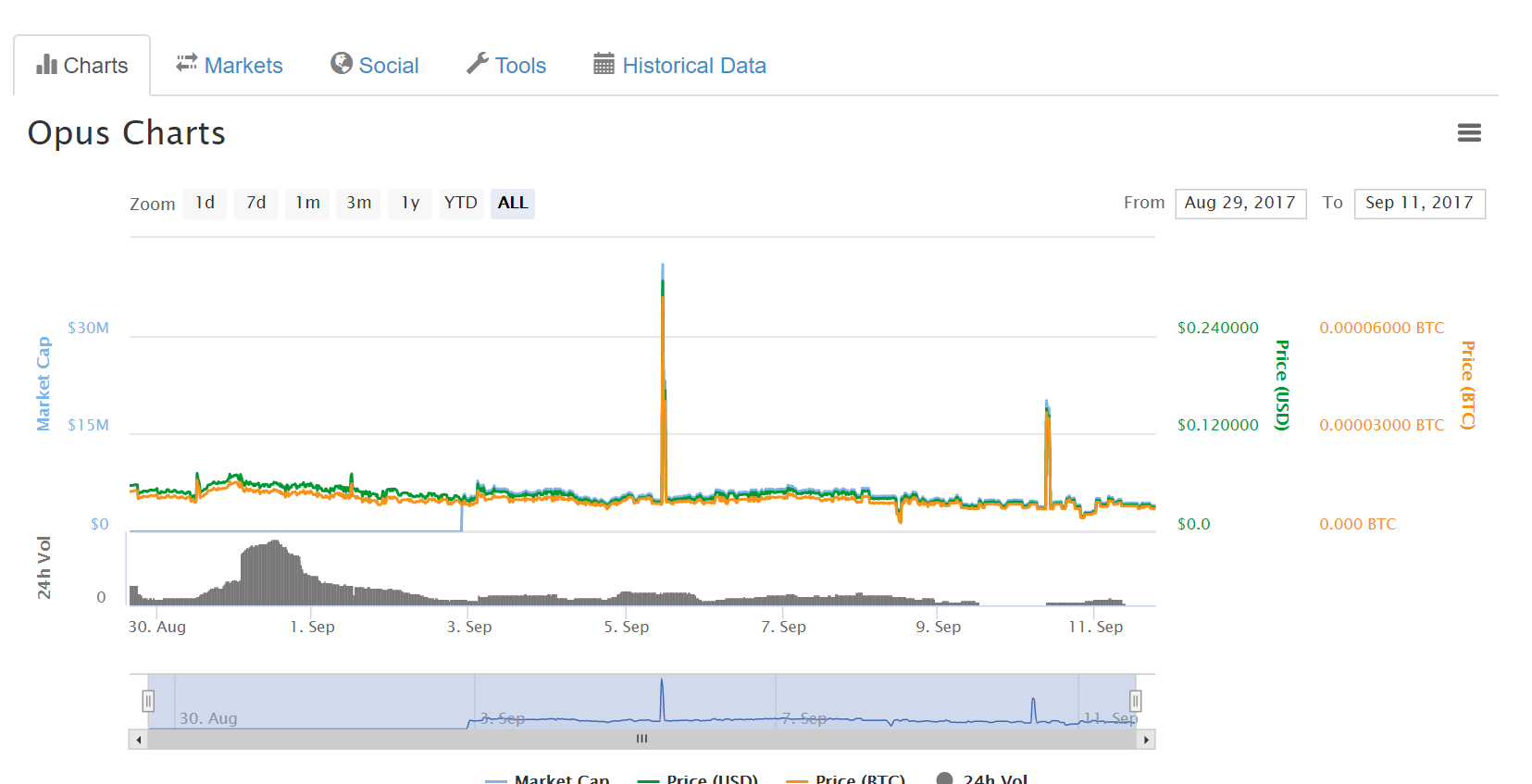 Author: @cryptonet