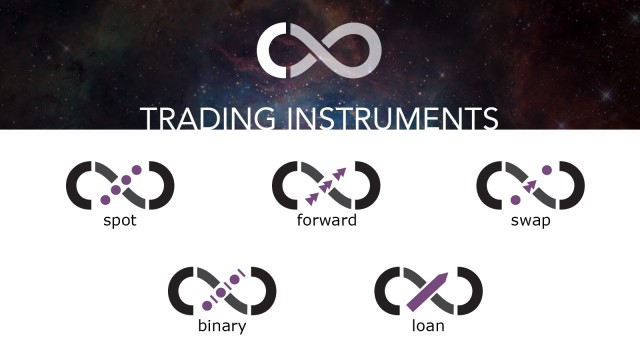 BIG NEWS: iFin Expansion ▲ Adel Ethereum Project
We're excited to announce huge news on the first ever Adel project - iFin is getting bigger! The original aim of creating a Crypto loan platform has expanded - iFin.io will now include four additional financial instruments for trading, based on Ethereum smart contracts, using iFin tokens as its native currency:
• Crypto Swap • Exchange cryptocurrency and swap back in the future at the same rate
• Crypto Forward • Buy or sell offers, at a set rate, set in the future
• Crypto Binary • Bet on price movements of various cryptos using an agreed upon exchange rate
• Crypto Spot • Immediately buy or sell cryptocurrency
• Crypto Loan • Loan or borrow various cryptocurrencies based on several agreed parameters
The iFin platform will allow traders to maximize profits and liquidity, with low fees enjoyed in the crypto economy, while enjoying the benefits of a truly decentralized platform.Stay tuned for more major announcements on iFin's development coming soon.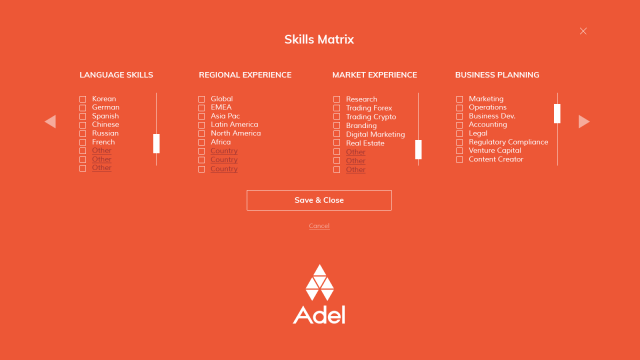 Skills Matrix ▲ Adel Account Module
One of the best features of the Adel Ecosystem is you, our members. There is strength in diversity, and having a variety of knowledge and experience across industries, language and region, will allow us to pool the best resources to strengthen ideas and projects for incubation.
That's why we've created a skills matrix - to profile the valuable expertise within the community. This will not only help with collaboration, but will allow first access for employment opportunities within projects.
Members can find the Skills Matrix inside of the collaboration module account page under the identification tab. Check it out and fill in your areas of mastery in just seconds now: https://login.adel.io/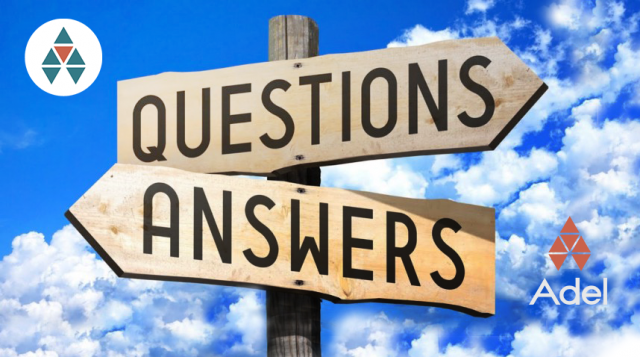 What's Next after NXT? ▲ Community Vote Wrap-up
After the success of Adel's first community vote, @R0bInI0 looks at questions about the move, and what's next in Adel's plans to swap ADL to Ethereum. https://medium.com/@R0bInI0/the-community-vote-of-the-adl-coin-b510f6f67586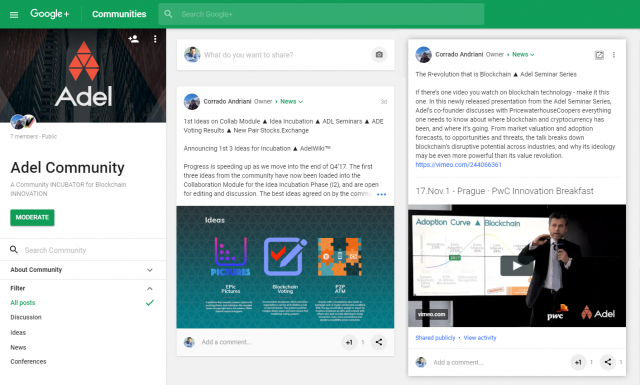 New Google+ Page ▲ Adel on Social
Another platform, another opportunity - our marketing efforts continue to expand as we capitalize on more social platforms. Adel now has a presence on Google+ as we look for new communities to engage. Check it out and connect to share the Adel vision on Google +
https://plus.google.com/u/0/communities/107232511549352736430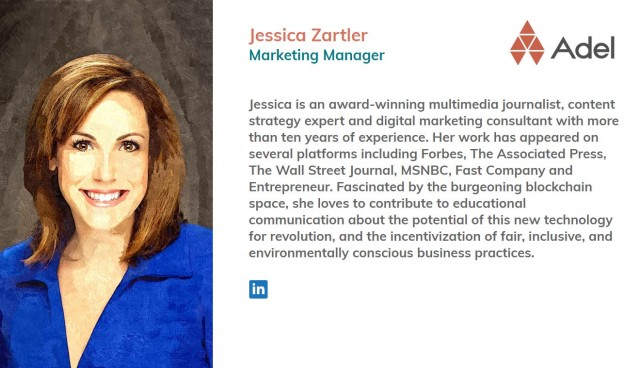 Announcing New Marketing Director ▲ Jessica Zartler
Adel is revving up for an exciting new year. In anticipation of the expansion of the Adel Ecosystem and the growth of its reputation in the space, we've added a new team member to run our marketing and communications initiatives for the community. Jessica Zartler is an award-winning journalist and the Digital Marketing Manager for many successful startups. She is also is an early cryptocurrency investor, and has written several educational pieces on blockchain technology and the digital currency space. Jessica joins John McLeod of JEA Associates, Head of Public Relations for Adel. Check out her profile here: https://www.linkedin.com/in/jessicazartler
"I'm beyond grateful to have the opportunity to work to strengthen Adel's vision and contribute to the growing community. If you have any ideas or feedback I would love to hear from you on Slack or [email protected]: https://www.adelphoi.io/about-us/team