How to save the Web with Permaweb
What is the Permaweb?
I stumbled upon a decentralized project called "The Arwaeve Project". Their incentive is to put back the power in the hands of the masses, not big corporations (such as Google, Amazon, and Verizon). They try to achieve what the web initially was created for: "to be open, without a central controlling node, with no single points of failure."
Arwaeve created a system where your voice lives forever and where you don't have to worry about censorship or loss of data.
How does it work?
The project is uploading your data upon a smart blockchain which enables you to store information and build websites that live forever. That implies that there are no more 404s, broken links and so on.
For example, I was looking up an old article on medium which was deleted and I couldn't find it anywhere anymore. On the Permaweb the article would've been still visible and I could've read the blog post.
The permaweb is a layer built on top of the Arweave's global permanent hard drive. Similar to how HTTP is the protocol that exposes the web, which itself is built on top of TCP/IP.
Why would I store data?
As you know, big corporations like Google and Facebook store your data on expensive servers. Why would they do that you ask? Well, because they make money from your data. They sell it.
On the permaweb, it's you that stores the data!
Arweave network are incentivized to serve the permaweb by earning tokens for putting their unused storage space to work. This system provides an incentive to store your data without compromising your privacy, solving one of the key issues facing the current web.
The project provided a pretty accurate illustration of how that would work: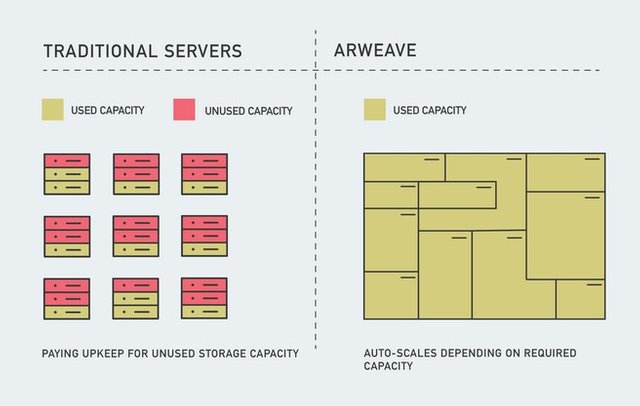 Conclusion
I think their approach is pretty cool. I like that they attempt to save the web from the big ones that try to control, monitor and censor the internet. They launched a deployment tool which allows you to publish apps and site directly on the permaweb.
You can get your keys here: https://www.arweave.org/hosting.html
---