HOMT PLATFORM: PROVIDING A HOME AWAY FROM HOME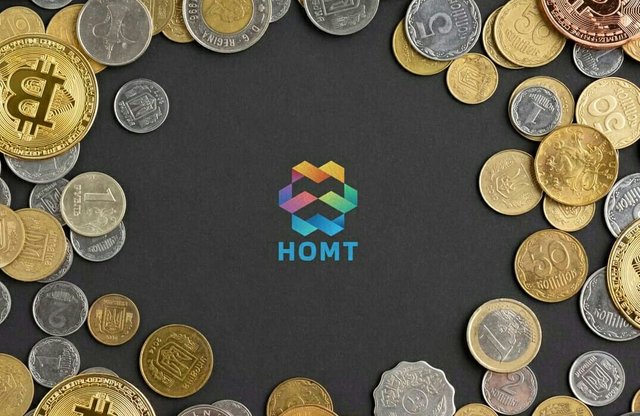 To secure a property on basis of "leasing or rental" has in recent times become a very tedious task. The process are so tiring that without proper information or guidance, one can end up either securing a property that does not suit one's taste or be duped or scammed in the process. Also individuals who act as agents all in the name of helping people secure properties also end up ripping them of huge funds. Thus creating an online blockchain based real estate which will make accommodation leasing easy and affordable for both the common man and especially students are of paramount importance and also making the platform highly secured as possible is also very important.
No doubt education is one of the means through which individuals or students par say can basically travel around and enjoy other cultural diversity etc while still acquiring a degree or experience which will basically make them be relevant in the society. But one of the hitches that comes with this is securing student accommodation that will suit the student well as well as create a suitable environment where he or she can basically balance well education as well as learning of new culture and experience. Studying away from home can be exciting but also with challenges of which one is finding accommodation. Also for individuals finding a comfortable place to live can sometimes also be a challenge and this is the basis on which the platform known as the HOMT LTD is drawing it's mission statement as well as vision because at HOMT, everyone is welcome.
WHAT HOMT LTD IS ALL ABOUT
There is a true fact that states that "students are the future of our tomorrow" and at the HOMT LTD platform, the team are working together to create a hub where students can easily lease apartments that are safe, conducive and awesome for student living through a process that is seamless, less stressful and trustless. To make the whole process easy for both students and landlords who maybe willing to give up their apartments for long term leasing, the HOMT LTD platform will employ the use of certain tools like AI, smart contracts, big data while the whole process will revolve around blockchain technology system.
THE ESSENCE OF BLOCKCHAIN TECHNOLOGY SYSTEM ON THE HOMT PLATFORM
With blockchain technology system, leasing of accommodation on the HOMT LTD platform will go way beyond the traditional means of accommodation leasing that virtually involves plenty of paper works as well as tedious processes from locating the housing to finalising the leasing deal.
With blockchain technology system on HOMT platform, there will major advancement in real estate whereby there will be the introduction of a digital form of real estate that will majorly involve tokenisation and despite that, it will also improve transaction processes and also usher in a much easier way of recording and perfecting property related transactions. With blockchain technology system, purchase as well as investment in real estates will be available, properly documented as well as high liquidity. Also owner entity as well as land title registries as well as an immutable transaction ledgers are some of the benefits of blockchain technology system implementation on the HOMT platform.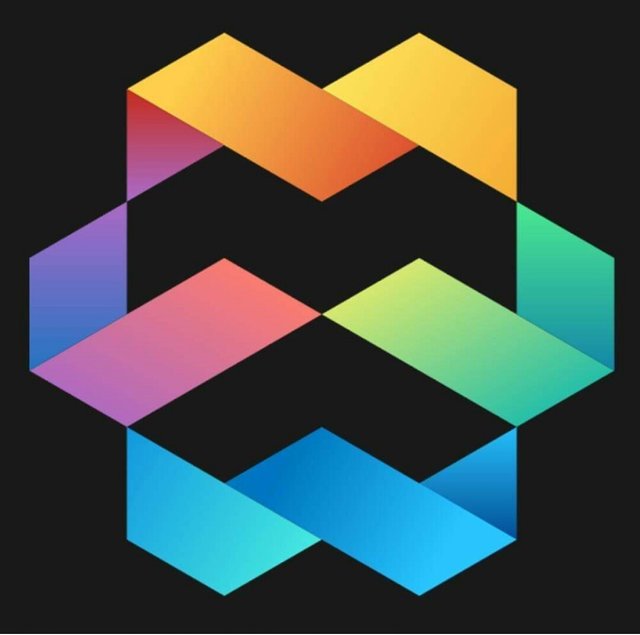 REAL LIFE PROBLEMS FACING STUDENT HOUSING MARKETPLACE AND HOMT PLATFORM'S APPROACH TO THE PROBLEM
ISSUE OF LEASING: Leasing a room with the traditional method can be very hectic for students coupled with the very numerous paper works that are usually involved.
SOLUTION: HOMT platform will basically create a comprehensive as well as a consolidated marketplace that will be available online which will help make leasing of accommodation by students smooth, easy as well as transparent without involving any third-party.
TRUST ISSUES: with increase number of scams which has been recorded via leasing through the traditional method or process, the term " trust" has therefore been a watchword for all users who wish to lease through this process.
SOLUTION: The HOMT platform will basically remove the issue of trust while leasing as the platform will inspire the utilisation of trustless deeds as well as transparent operations in regards to leasing through the use of blockchain based smart agreements.
ISSUES OF MIDDLEMAN: Sometimes traditional method of leasing involves passing through middlemen who are often refered to as agents and they end up adding extra cost or fees to the initial fee as " agent fee" therefore making the amount too much for some students or individuals to afford.
SOLUTION: With the HOMT platform, there will not be any need for middlemen or any third-parties as the platform will empower agreement between landlords and students.
ISSUE OF LIQUIDITY: To handle the issue of liquidity, the HOMT platform will ensure proper and consistent trading of the HOM Token. Etc
KEY FEATURES OF THE HOMT LTD PLATFORM
A marketplace for students as well as investors that is ready to be used.
A blockchain technology powered system
A platform that revolves round AI and Big data
A secured and tokenised means of investment for investors.
ADDITIONAL FEATURES OF THE HOMT PLATFORM
CREATION OF ASSETS: The HOM Token which is the basic token of the HOMT ltd will fufill the purpose of asset creation by acting as a basic tokenised commodity.
TRUSTED AND REGULATED: Trust is an essential part investors consider before going into partnership with any project and to lay the speculation of trust about the HOMT platform to rest, the HOMT platform is making it known that the platform is properly legalised by the by provincial and worldwide commercial experts.
LIQUIDITY AND ACCESSIBILITY OF THE HOMT PLATFORM: To encourage liquidity and in return create accessibility for the HOMT platform, the platform will create an inspire consistent trading of the basic housing estates through implementation of tokenised possession as wella as allocation of cost. It will also presents users with the chance to sell as well as quick access to student convenience both internationally and otherwise through the use of the HOM token.
DATA TRANSPARENCY: For transparency of data on the HOMT platform, all transaction activities taking place within the HOMT platform will be deployed on a transparent blockchain network to ensure trust and auditability
THE HOMT PLATFORM SETTING
The homt platform is set up in such a way that the platform basically revolves round basic entities which includes the students and the investors of which there are certain benefits for each to enjoy.
STUDENTS: the HOMT platform have certain benefits for students who are willing to utilise their platform and this benefits can only be ignited when the students purchase the HOMT Token and these benefits include: an upgraded E-wallet, a flexible means of paying monthly rents, no expiration dates for the tokens in the wallet, rental discounts etc.
INVESTORS: For investors, there are certain benefits they can be eligible to benefit from, if only they are willing to be a part of the HOMT platform. And some of such benefits includes: being a part of an opportunity that is numerous, an opportunity to invest in a form of a tokenised commodity that really holds natural worth, investing in a platform that has easy transferability and no legal issues whatsoever.
TOKEN INFORMATION:
The HOMT platform will develop the HOM Token on the ethereum network which will thus make the token an ERC-20 compatible token. The HOM Token will be the basic utility token of the HOMT platform and it will fufill many functions on the platform. The token will have also have a total supply of 125 million. The HOMT token is also listed on probit exchange platform and thus can be acquired on the exchange platform.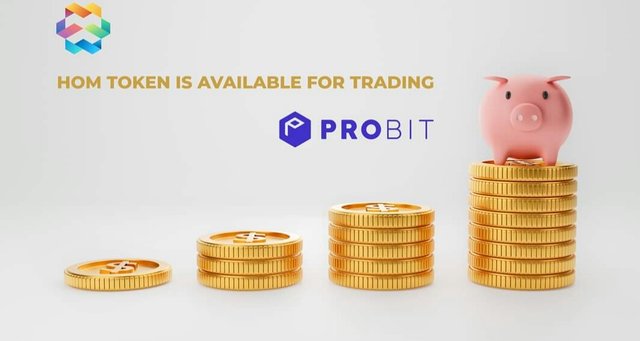 FOR MORE INFORMATION ABOUT THE HOMT PLATFORM.
Join the Telegram Group: https://t.me/homtokenofficial
Follow on Facebook: https://www.facebook.com/homtoken/
Follow on Twitter: https://twitter.com/homtoken
Medium: https://medium.com/@homtoken
Whitepaper: https://homt.net/Whitepaper.pdf
Official Website: https://homt.net/
Reddit: https://www.reddit.com/r/HOM_Token/
YouTube: https://www.youtube.com/channel/UCSB9YHUPVlJclwW3qow0NOw
Instagram Page: https://www.instagram.com/homtoken/
Link To Proof Of Authentication: https://bitcointalk.org/index.php?topic=5250951.msg54607014#msg54607014
Writer's Bitcointalk Username: Aakay
Writer's Bitcointalk Profile Link: https://bitcointalk.org/index.php?action=profile;u=2351546