New Technologies at the heart of the system make STEEM more reliable, capable and responsive and lay the foundation for future innovations. STEEM 19.2 also refines the features and apps you use every day. It's STEEM at its highest level yet.
Golos on the other hand, are still on an old beta-version of STEEM, known as Version 16.3.
---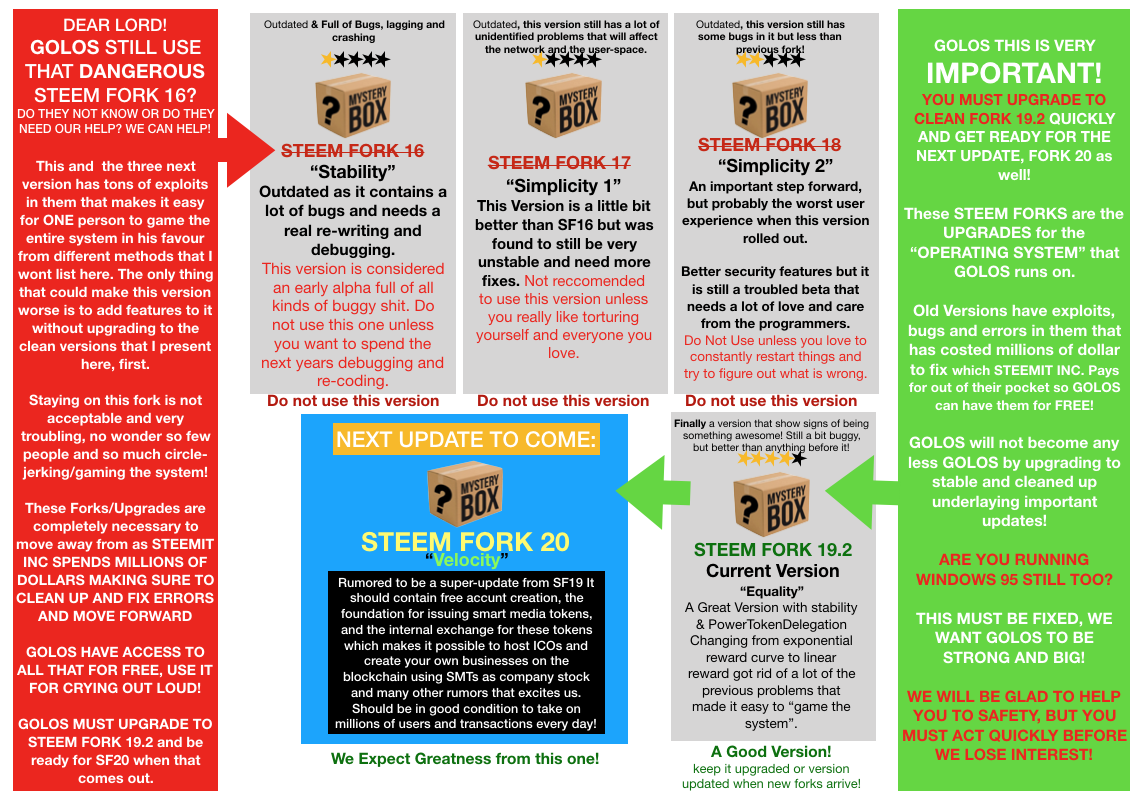 ---
What CEO of GOLOS has to say - What I respond

---
GOLOS has only managed to get 80,000 accounts registered since they started, while STEEM has over 430K accounts. Worth looking into for everyone who are a co-owner of GOLOS, STEEM or both!
---