Hello dear friends. Today we will discuss with you an interesting project from the world of blockchain technology for the gaming industry. A project with an interesting idea, unique solutions in the field of entertainment and the use of cryptocurrencies. Projects from the gaming industry have the highest priority, as they have a large coverage area around the world. We will discuss the BlockBurn game platform today. Let's talk about the details of the project and see what the developers will offer us.
With the advent of cryptocurrency and blockchain technology, I developers began to look for industries where this technology can be applied. Now we see that developers have begun to pay attention to the entertainment industry. Because this industry has great potential and great growth indicators. It will be a mobile gaming platform that will be implemented decentralization and cryptocurrency technologies. Why are such projects attracting attention? Because the market for the mobile entertainment industry is constantly growing, demand is huge. This is a unique mass solution for users around the world. Imagine a multiplayer game with more than 15 million subscribers in which you can use cryptocurrency as a means of payment, make money, and use internal funds for entertainment. This is not the first time we have heard about blockchain games and some already have their fans, for example Steem Monster.
The project team provides us with a blockchain-based gaming platform. Which will allow us to play dApp on various devices? The team announced that a desktop version will be developed, and the main emphasis will be placed on mobile devices. What gives us the platform as a user? An opportunity to spend time using cryptocurrency inside this gaming platform. What should please all fans of mobile gaming and crypto enthusiasts? The fact is that the blockburn team focuses on the use of cryptocurrency inside the gameplay. Now you can earn cryptocurrency by playing a multiplayer online game on your mobile device. This opens up new opportunities for us and gambling interests. The team claims that it will be an interesting gameplay. The ability to use their tokens for the unique customization of characters. Different PVP modes with other users, and a joint game with friends. We are also talking about a unique gaming lottery, where each user will be able to win a large number of BURN tokens.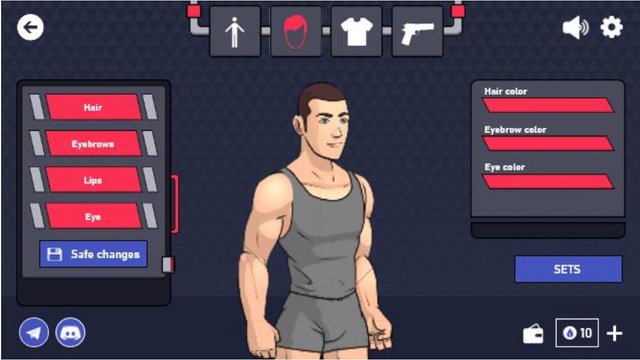 This application will have its cryptocurrency wallet, on which your assets will be stored. Since this is a cryptocurrency world, the project developers have made it possible to directly invest in the project using various "Staking" programs.
About the project from the financial side
Speaking from the financial side. The project is very interesting. The fact is that he conducted the IEO company, the project can already be found on coinmarketcap.com. There are a large number of exchanges that have added this Burn coin. Also, the team has further plans for listing, and more than 4 exchanges have confirmed that this coin will be added soon. Among them are such exchanges as ChainX, Hotbit.
My opinion about the project
The project is interesting. I understand the environment and capabilities of these projects. Multiuser projects always bring big profits. You can just remember mobile games that bring millions of dollars to their developers. I look forward to entering gaming platforms to test their ability.
---
🔊WEBSITE: https://blockburn.io/
🔊TELEGRAM: https://t.me/blockburn
🔊WHITEPAPER: https://blockburn.io/documents/pdf/burn_whitepaper_english.pdf
🔊ANN THREAD: https://bitcointalk.org/index.php?topic=5224188.new#new
🔊TWITTER: https://twitter.com/blockburnhq?lang=en
🔊MEDIUM: https://medium.com/@blockburn
🔊REDDIT: https://www.reddit.com/user/BlockBurnofficial/
🔊LINKEDIN: https://www.linkedin.com/company/blockburn/
🔊DISCORD: https://discordapp.com/invite/9GAYzHG
🔊YOUTUBE: https://www.youtube.com/channel/UCPWWsr_TUnLbR7OVIjx8eDQ
---
Autor
Bitcointalk Username: anatolij.shishkin
Bitcointalk Profile: https://bitcointalk.org/index.php?action=profile;u=2280356
ETH 0xae291938EcF7887cbD6edAa42Dec3d9abC9dEa94